EVERY place name has a story but the parish of Cloch Cheann Fhaola has a very unique Celtic tale that involves pagan gods, evil rulers, magical cows and druid's spells.
The Evil Eye Gathering festival from August 23 to 25 will tell the story of how Cloch Cheann Fhaola got its name. Through live dance, battles, music, and outdoor drama re-enactments the mythological tale of Balor of the Evil Eye will be brought to life.
Festival director, Kathleen Gallagher felt that it was a story worth telling. "It's a fantastic story that wouldn't be out of place in a Tolkien book.
"However, even locally, it's not that well known and we thought that it would be fun to tell it through a number of different art mediums."
As a former member of Cosa Meata, the local carnival group, she knew that the talent and resources required to recreate this story in an innovative way was available in the community.
The crew are harnessing all local and countywide resources to make this festival happen. Between making art sculptures, designing costumes, giant puppets and carrying out drumming workshops, the creative effort and community spirit going into this festival is truly inspiring. Funds for the festival came about in a creative way as well, when Kathleen was asked to organise a 'Couch to 5K' running club locally. There was a great response to the event, and all monies raised were put towards the cost of organising The Evil Eye festival.
The weekend will kick off with a vibrant procession on the eve of Friday, August 23 to introduce the story's characters through giant puppets, art sculptures and stilt walkers.
Balor's army will be transformed into a samba band and will lead Balor into town to steal the Glas Gaibleann cow. A quest will take place on Saturday to find Lugh Mor and Lugh Beag – the hero in the story. If you aren't familiar with the story you can join the local actors who will re enact various scenes in Ballyconnell forest throughout the weekend. There will also be a guided tour of Balor's stronghold on Tory.
The event is being promoted by mng.ie, a bilingual company working to promote tourism in Donegal, with emphasis on the Gaeltacht.
Supporting local business, festivals and events, mng.ie provides marketing and promotion for entities who do not have the resources to address this.
Festival goers will witness the slaying of Balor by the pagan God and celebrate the victory with music and wine. The culmination to the festival is an Irish dance battle which will see Lugh of the legendary Tuatha De Dannan defeat the Formorian king.
Unlike any other festival the area has showcased before, it promises to be a magical weekend of, heritage, music, dance, drama, mythology and fun for all the family.
Posted: 9:30 am August 17, 2013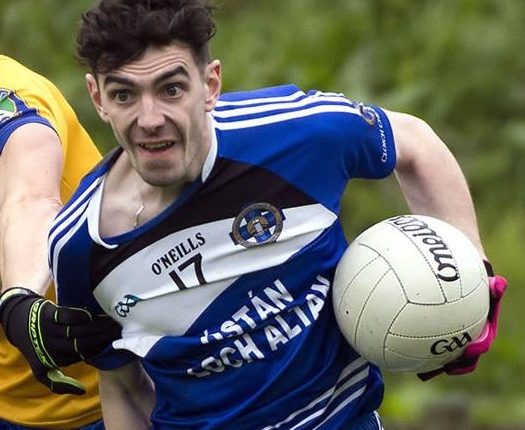 Michael Lynch's team face St Eunan's tomorrow
The Donegal section of Comórtas Peile na Gaeltachta will be concluded this weekend, as the four remaining teams in...