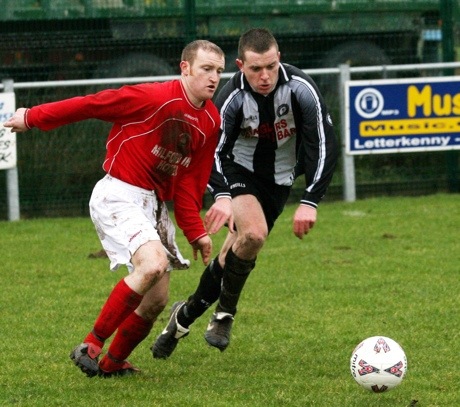 BY RYAN FERRY

SWILLY Rovers and Drumkeen United will go head-to-head for the Ulster Senior League Division 1 Cup on Saturday at Leckview Park (5pm), with the Ramelton men looking to defend the crown they won last year.
Both clubs have introduced a lot of young players into their teams this year, and will view Saturday's final as a wonderful opportunity to win silverware.
"We should be alright. We've played the same team pretty much all season with a lot of younger players involved, and we're not going to change that now," said Swilly Rovers manager, Marty McDaid.
"Hopefully, we'll get the right outcome and they players will be rewarded for their efforts."
Swilly sit in second position in the USL Division 1 table, and are still very much in the fight to win the league. They've faced Drumkeen United twice already this season, with the score currently at one victory a piece.
"We played Drumkeen in the first game of the season and they beat us when we were a bit rusty. We played then three weeks ago and both teams were badly under strength, so those games probably won't have any effect on Saturday," said McDaid, who is out for the season with a knee injury.
The Ramelton men, who defeated Kildrum Tigers in last year's decider, are likely to be without goalkeeper Caolan Bolton, while exciting young midfielder, James McCahill is also a doubt.
Oisin Duffy is Swilly's dangerman after netting a hat-trick in their semi-final win over Kildrum Tigers.
"It (the semi-final) was a good win for us, and it has given us a good bit of confidence. Oisin is playing very well at the minute, and we'll be hoping for a big game from again on Saturday."
Drumkeen United manager, Myles Conway says that his team will be missing three players due to Eminem's concert in Slane, but he is still confident that they can pull off a result.
"We're delighted to get to the final and we're really looking forward to it. We'll be missing a few because of the Eminem concert, but we'll just go with what we got," said Conway.
Drumkeen's first team have had an excellent season to date and are in a two-horse race with Cockhill Celtic for the Ulster Senior League title.
However, Conway says that their form has not had a big effect on the reserve's season, as the teams do not overlap.
"The first team are a team in their own right, and we try to keep the squads separate. You might get one or two players drifting between the two, but there isn't too much overflowing."
Conway's charges qualified for the final with a three-one away victory over Bonagee, and the Drumkeen manager was thrilled with the win.
"We were very happy with the performance that day. We gave a good account of ourselves, particularly considering it was a really hot day.
"We have a very young team and they have shown great commitment all season. Hopefully, they'll do themselves justice this weekend," added Conway.
Swilly Rovers squad: John Roulstone, David Fisher, Eoin Ferry, Duncan Patterson, Jonny Logue, Anthony Fisher, Ryan McDaid, Cathal Diver, Ciaran Diver, Daniel O'Donnell, James McCahill, Oisin Duffy, Shay Durning, Jason Gibson, Caolan Bolton.
Drumkeen squad: Michael Gibson, Mark Conway, Ryan Kelly, Ray Quinn, Rory Gildea, Lee Guthrie, Aaron Doherty, Eoin Grant, Gerard Bonner, Eddie Phillips, Cathal Doyle, Travis Lafferty, Justin Deasley, Lee McMonagle, Chris Kyle, Liam McGill, Eunan Doherty.
Posted: 3:26 pm August 16, 2013
Drumkeen travel to face Cranford
Rafferty is playing well for Letterkenny Rovers and was part of the Ulster Senior League squad that contested the...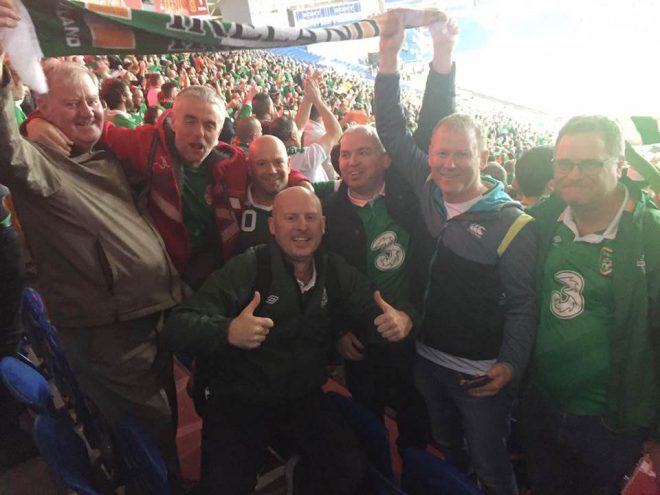 Jason Gibson said that everyone had been left shaken but that things could have been much worse.