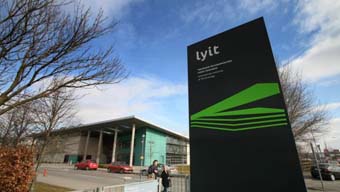 BY C.J.MCGINLEY
LETTERKENNY has the cheapest student accommodation in the country. Figures due to be released today (Monday) show the average rent for a single room is now quoted at €174 per month- a drop of over seven per cent from last year.
Students looking to rent a double room face paying €249 per month, a rise of 7.8 per cent. Commenting on the report, Ronan Lyons, Economist with Daft.ie, said: "Demand for accommodation remains strong in urban areas, especially in Dublin. As a result, with properties shifting faster, students may feel more rushed when looking for accommodation for the year ahead. Outside Dublin, though, rents are more or less in line with the levels charged last year.
This gap between Dublin and much of the rest of the country is a trend seen consistently over the last 12 to 18 months." The snapshot of accommodation costs for student costs also shows the prices being quoted in Letterkenny range from €355 for one bedroom to €619 for a four bedroom house.
"Trends in the rental market are of interest to more than just the students. Where it reflects the underlying strength of demand for accommodation, a rise in rents gives us an insight into how different parts of the country are faring economically," Mr Lyons added.
Posted: 3:14 pm August 19, 2013