BY SEÁN P. FEENY
A TALENTED young woman from Ramelton has become only the third actor from Donegal to secure a place on the prestigious annual National Youth Theatre production in Dublin.
Aoife O'Connor (16) has been cast for the youth theatre's 30th anniversary production, a new adaptation of Gulliver's Travels.
To celebrate the occasion, this epic story will be realised by a new generation of 16 young actors selected through auditions from youth theatres around the country and staged by one of Ireland's leading theatre directors Conall Morrison.
The production will be stage on the Peacock stage at the Abbey Theatre from August 28 to 31 and, for the first time in 26 years, the National Youth Theatre will go on tour, travelling to the Everyman Theatre in Cork after their Dublin performances, September 5 to 7.
Aoife is only the third young actor from Donegal to be selected for the National Youth Theatre, following in the footsteps of Letterkenny Youth Theatre alumni Ronan McDevitt from Fintown (2010) and Sarah McGoohan from Letterkenny (2011).
"I was completely over the moon when I got the letter in the post telling me that I had been accepted into NYT. I feel so honoured to have been chosen for this production.
"After our introductory three days I was thrilled that we all bonded together so well as a group and that everyone came away from it twice as excited as they were going in. I can safely say this version of Gulliver's Travels is going to be nothing like anyone's ever seen before."
Aoife only joined Letterkenny Youth Theatre at the beginning of this year and she has loved every moment of it. "Everyone has been so lovely and I definitely have seen myself grow as an actor, in terms of my confidence and my performance skills.
"I've got to meet a lot of brilliant people, and working with Ronan Carr, who runs Letterkenny Youth Theatre, has been amazing, he's a writer and director himself and he really makes you feel like you can do anything – it's given me new levels of confidence."
 
To-date Aoife has participated in a production of Beauty and the Beast at An Grianán Theatre, numerous productions with the Paul Boyd Musical Summer School and a Letterkenny Youth Theatre production, The Essay.
She said: "Beauty And The Beast was one of the first shows that I was cast as a lead in and it really helped me to gain the confidence to pursue a career in acting.
"I also got to be an extra on the second series of Moone Boy last summer, it was brilliant to see how a big TV show is made and I want to do it again!" 
Acting is something the daughter of Derek O'Connor and Maeve Sweeney, is very serious and passionate about and can see her doing it for the considerable future.
"If I could do it for the rest of my life I'd be very happy. My parents have both been involved in theatre, so it's been part of my life as long as I can remember. I love it."
Aoife's parents actually met when they were both members of the Dublin Youth Theatre. "My mum was also the Assistant Stage Manager on a National Youth Theatre production when she was pregnant with me, so in a way we've both been in the NYT before." 
Aoife is not only a talented actor to boot, but is also very musical. She said: "I have been in a few musicals, and am a massive fan of musical theatre, which is a real challenge for any performer – you have to act, sing and dance, all at the same time.
"I saw Wicked on a school trip to London earlier this year, which was truly one of the greatest experiences of my life. It's one of my dreams to pursue a career in musical theatre, and to be in one of those big shows – I think that a performer like Liza Minnelli is incredible." 
Over the past 30 years many major actors, writers and other theatre practitioners including Aiden Gillen, Cathy Belton, Jim Culleton and Philip McMahon have been involved with NYT, as well as some of Ireland's finest directors such as Jimmy Fay and Wayne Jordan.
If you would like to support Aoife O'Connor, Letterkenny Youth Theatre is hosting a table quiz fundraiser at An Grianán Theatre on Saturday, August 10 at 6pm.
Posted: 1:30 pm August 1, 2013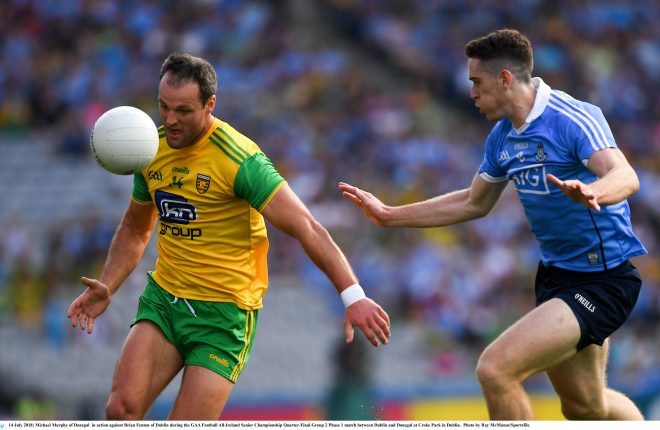 Dublin too strong in Croker.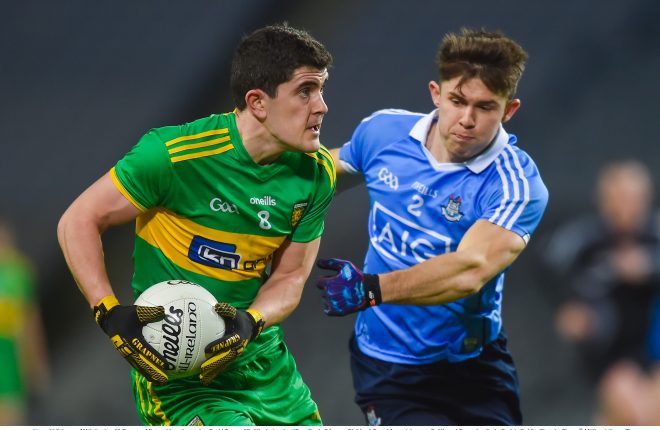 Dublin came out on top in Headquarters.
2017 saw Donegal win the Ulster Championship while they also reached the Division 1 final, losing to Cork. Their...