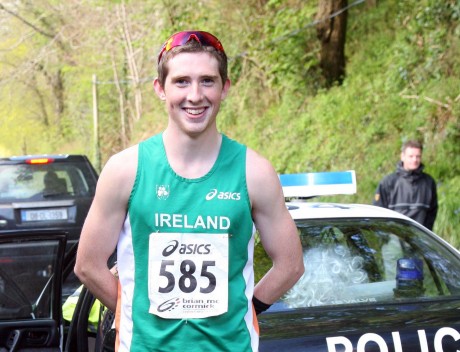 BRENDAN Boyce's walking career has been pock-marked by chance encounters that have helped take the Milford native onto the world stage.
It has been no walk in the park for the now 26-year old who is this week embarking on his first-ever assault on the World Athletics Championships.
Boyce goes in the men's 50k walk on Wednesday and is feeling good.
"With the training I'm doing, I'm feeling good and I have no injuries or niggles, so if I didn't get a pb it would be a disappointment," he says.
His personal best is the 3:55.01 he set in London at the 2012 Olympic Games.
In Germany two years ago next month, Boyce finished sixth in a event setting a then personal best 3:57.58 that was the start of his Olympic journey.
His Olympic bow saw a courageous performance around the fabled London streets. He shaved a whopping three minutes off his pb in London, finishing 29th with his performance earning him the Senior Athlete of the Year accolade at the 2012 Ulster Athletics Awards.
In the run-up to London, Boyce found out he was anaemic which makes his performance all the more impressive.
"Going into the race I was struggling," he says.
"The training camp in Spain was the first time I had been away for that long.
"I was nervous and I was tired from the training. But the last week in London I freshened up and I was able to race my own race. I was able to control the emotion again.
"The Olympics is obviously the pinnacle of the career. Once I got the Olympics done I had a year to go away and prepare for these World Championships."
Here he stands now on the verge of a first-ever World Championships.
The journey from Milford to Moscow has been a remarkable one. From a family steeped in athletics, Boyce's was always destined for a singlet rather than a football jersey. In his formative years as a budding athlete, Boyce was a talented sprinter, who excelled also at an array of field events.
"I gave walking a go for the Community Games," he says of his introduction to one of the most technical and challenging of disciplines – race walking.
"Nationally I didn't win anything. I never really stood out as such."
He played a bit of volleyball, too, and won a national under 15 silver medal.
While in Coventry at university, he met Andi Drake, who was coaching some British internationals. It wasn't a large group and Boyce became interested in their work.
Boyce says: "I started training then with Daniel King, an English lad. Just by chance I saw what he was doing in terms of his training and where his racing was going. I just thought to myself: 'This is nothing special, I could do this'."
After two years in Coventry, Boyce was showing real promise.  Drake upped sticks from Coventry and left for Leeds Metropolitan University, though. The Race Walking Centre of Excellence is based in Leeds and Boyce answered his calling.
"It was a great opportunity," says the quiet-spoken Boyce.
"I was doing physiotherapy in Coventry, but the workload with training was too intense and I wanted to make sure I was fully focussed so I went to Leeds and did a course in sports performance that was a bit more lenient."
Where education had taken him to Coventry, now his focus was on his walking and it's a decision that has reaped serious rewards for a man who a year ago took to the bright lights of London for the Olympics.
2013 has been tough on him. "I haven't raced much since London," he says.
"I was sick with tonsillitis and had antibiotics, which meant that February and March were just write-offs. I was still training, but I wasn't feeling good at all."
He came back and set a 20k pb (1:24:38) in Naumburg in April and then finished 33rd in the European Cup, the first time in 2013 he says he felt 'content with my race'.
Last month, he set a 3k pb (11:36.98) in Cork and won the 10,000m walk at the Woodie's DIY Senior Championships at Morton Stadium smashing his pb by some 14 seconds.
He's based in Cork now, working alongside fellow Irish race walker Rob Heffernan, who is aiming for a medal in Wednesday's 50k walk.
"Rob's approach is so meticulous," says Boyce.
"It's great to be alongside Rob. He can talk me through stuff in such detail. He's a fantastic mentor.
"I asked him after the Olympics if he'd be my coach. He went away, thought about it for a month and he rang me at the end of October to tell me he had a programme drawn up for me.
"It's massive to have his experience on board. It's not just as a coach, but he does everything. Really, all I have to do is turn up and do what's on the plan.
"He is in phenomenal shape himself. If he misses two or three days of training it would play on his mind. He's so detailed with his preparation.
"If I hadn't got on board with Rob, I would have been up in Donegal on my own doing 100k a week."
Despite being an Olympian, life is no easier for Boyce and his ilk.
Pre-London, he thought he'd finished up at a training camp in Spain, but headed to the airport only to find he hadn't been booked on the flight home. His flight was a week later. Funded the princely sum of €12,500 by the Sports Council, Boyce is constantly watching the figures. He booked some cheap accommodation and stayed the extra week.
In the last year, he's managed to 'squeeze five training camps out of that (the €12,500)'.
The 26-year old son of Mandy and Margaret Boyce has managed to take over ten minutes off the time he set in Slovakia three years ago.
It's been a long and sometimes arduous road, but his goals are clear in the mind now.
He says: "It has been a tough year, but the last 12 weeks have been better.
"I am confident I can do a superior time to London and I'm looking for a finish in the low 20s or the high teens.
"I think that's achievable."
Posted: 3:30 pm August 13, 2013
A talented Donegal GAA player, Amber Barrett took the decision to concentrate on the Ireland Women's football team last...
It's an exciting time at Cannon Furniture and Furniture Removals in Milford with their new showroom now open and...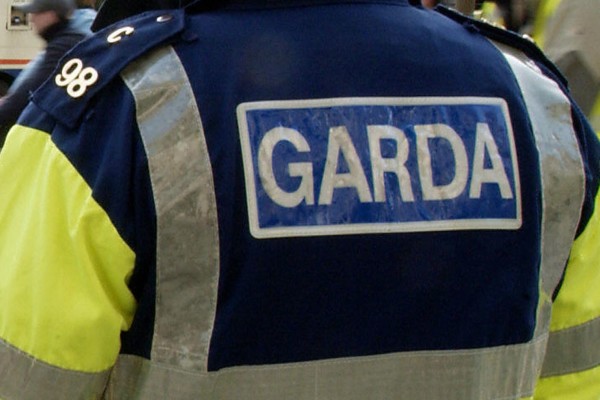 Intruders gained access through the roof in an overnight raid at a filling station outside Termon last night. ...