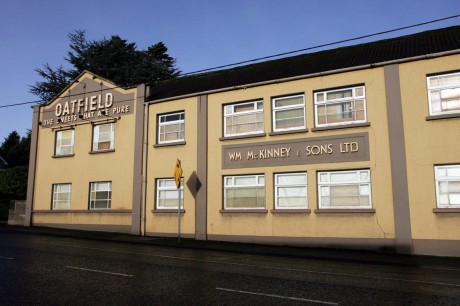 THE landmark Oatfield sweet factory in Letterkenny is to be razed to the ground after its owners were given permission this week to clear the site.
Letterkenny Town Council granted planning permission to Zopitar Ltd, a subsidiary of Donegal Creameries, to raze the building, along with its out buildings and silos and for the erection of temporary hoarding while the works take place.
The former factory closed last May with the loss of 17 jobs when production of the confectionery was moved to the UK by Zed Candy.
At the height of its production, Oatfield employed 85 workers and produced a range of popular sweets including Orange Chocolates, Irish Butter Toffee and the famous Emeralds.
The company was founded by Ira and Haddon McKinney in 1927. They made sweets on an open coke fire in a shed before they moved to the site of the current factory in 1930.
Following the initial submission of the application, the Industrial Heritage Association of Ireland (IHAI) wrote the Town Council planners about the proposed demolition.
"Given the industrial heritage merit of this former confectionery factory, the IHAI has some major concerns about this planning application," said Mr Delany, IHAI President.
He recommended that the council have a full Industrial Heritage Assessment completed on the buildings and structures within the site before making any decision.
However, the council decided to grant permission subject to seven conditions.
According to documents submitted with the application, the developers plan to flatten the old factory and seek a buyer for the site.
There was speculation that Lidl had acquired the site from Donegal Creameries to open a new store in the town.
However, the Donegal News recently revealed that the German discount retailer was granted permission to build a store close to the Polestar Roundabout.
Posted: 9:00 am August 25, 2013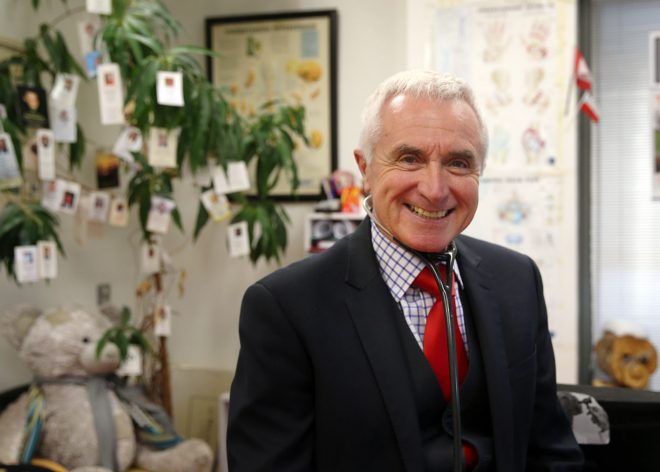 Letterkenny based GP Dr James McDaid said that an 'awful' lot of people across Donegal were using benzodiazepines.