BY CHRIS MCNULTY
FINN Valley AC's John Kelly broken one of Donegal's longest-standing athletics records on Tuesday night.
The young St Johnston man was throwing a senior shot putt for the first time in Belfast when he threw 14.12m.
Kelly's mark eclipsed the 13.75m set by Dungloe's John Gallagher at a meet in Thornton, Scotland 70 years ago, in 1943.
Gallagher was a national senior champion who competed with the Strabane club due to the absence of organised athletics in Donegal at the time.
Kelly competed in the IAAF World Youth Championships in Donetsk, Ukraine last month and at the recent Celtic Games set a new season's best when he got out to 18.43 in winning gold. Tuesday's effort was his first at senior level.
"He's never thrown that weight of shot before," said Finn Valley AC Chairman Patsy McGonagle.
"He's actually capable of throwing a little more than 15m at the moment, too.
Kelly has been very consistent at schoolboy and youth level. In February, he took the national junior title when he threw 15.81m with a 6kg shot, while this week's record-breaker will have been with the 7.26kg shot.
Kelly, of Raphoe Royal and Prior Comprehensive School, collected the award for the Best Secondary School Sports Boy at the 2012 Donegal Sports Star awards. He had a long, but rewarding season last year, which was topped off with a bronze in the AAA under 17 shot in Bedford.
McGonagle said of Kelly, coached by his father John: "To have qualified for the world championships is a massive indicator of where he is at. He is at world level now and the challenge now is about developing and there are a lot of elements to that.
"The standard for the World Youth Championships is regarded as very tough and John has ticked the boxes.
"The question and the challenge for us all is to improve. His father, John, has surrounded himself with a very good team in areas like nutrition and strength and conditioning. He is approaching it very professionally."
McGonagle also has high hopes for John's younger brother, James. He said: "I consider him to be a very exciting athlete. He is one of the most exciting athletics talents in Donegal."
Posted: 4:08 pm August 21, 2013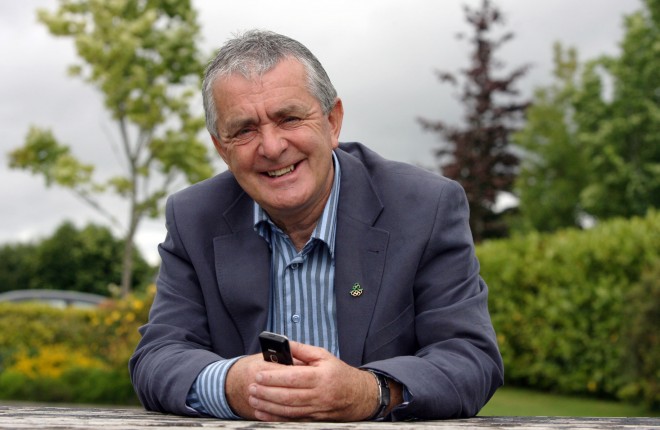 Patsy McGonagle today announced that he is stepping down as team manager to the Irish Athletics team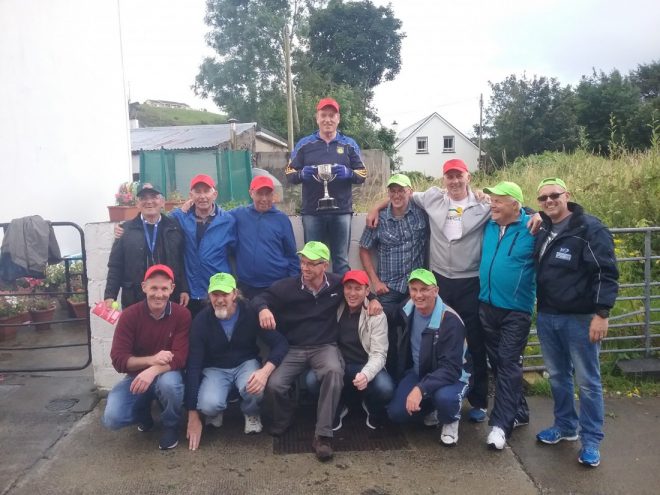 Footballers from a previous generation took centre stage in Kilcar as they engaged in a game of holeball along...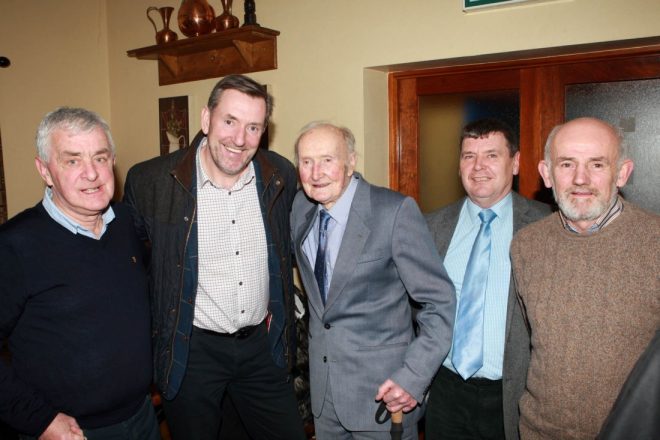 Cyril O'Boyle's funeral Mass takes place today, Friday, at noon in St Columba's Church, Glenswilly, with burial afterwards...