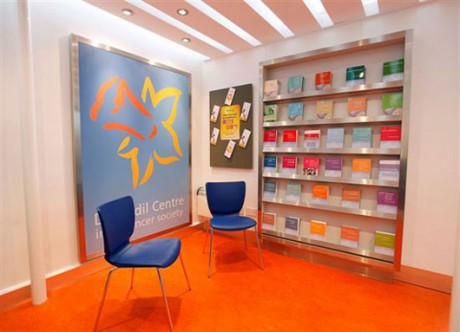 THE Irish Cancer Society (ICS) has confirmed that their new 'Daffodil Centre' for Donegal will open next month in the Letterkenny Shopping Centre.
The information centre, which will be staffed by a full-time cancer nurse and volunteers, was on the verge of opening at Letterkenny General Hospital (LGH) before last month's devastating flood struck.
However, the shopping centre owners have offered a unit free-of-charge so the Daffodil Centre open there on Monday, September 9.
Daffodil Centres are an extension of the ICS's cancer information services, providing information, advice and support to anybody concerned about or affected by cancer.
The latest centre in Donegal has in part been made possible by the funds raised by Daffodil Day volunteers and through Relay For Life Donegal which raised an incredible €350,000 for the Irish Cancer Society in 2012.
Speaking to the Donegal News, Ms Kathleen O'Mara of the ICS said the centre was on the verge of opening at LGH when the flood struck.
"We had recruited staff and volunteers but, luckily, it had not been fitted out when the flood hit the hospital," she said.
"Rather than wait for the hospital works to be completed, we decided to look for an alternative venue. The Letterkenny Shopping Centre was mentioned and its owners, Harcourt Developments, kindly offered us a unit beside Penney's free of charge."
The full-time cancer nurse for the new centre will be Welsh native, Ms Teraze Toby, who will be assisted by an army of volunteers.
"This is the first-time that a Daffodil Centre will not be located in a hospital setting, so we are both excited and apprehensive about the opening," Ms O'Meara said.
She also confirmed that a "substantial" amount of money raised during last year's Relay for Life event will go towards the new centre.
Posted: 4:00 pm August 26, 2013