LETTERKENNY cyclist Conor McIlwainne is back in town following his recent stint over on the continent Belgium where the Errigal Jersey was to be seen on many a night racing along the streets Belgium towns.
The young Errigal rider has already had some good results over in Belgium and and a few professional teams are currently keeping their eye on him.
Asked about his recent adventures Conor commented as follows…
"The races were pretty tough alright – very fast and aggressive from the start, there are always old pros there who just hammer it at from the front, so strong!
"The five-day I took part in was pretty tough with the main difference between racing over there and here being the numbers; In Ireland you have about 50/60 max whilst over there in the bigger races you can easily have 160 – 170 riders, I found that a bit hard to start with but once you get used to it, things aren't too bad!
"With regard to my accommodation I stayed with a guest family, who were some of the nicest people you will ever meet, they helped me on every front. If I needed anything from a mechanic for my bike or a lift to the races they had it sorted.
"The weather over there is lovely as it stays a pretty constant 20/25 degrees.
"As for my studies I have decided to take a gap year from University this year and I am going to try get a team for next year and move to Belgium for the racing season."
Posted: 4:58 pm August 27, 2013
"I was feeling so good and wasn't having to wait for the alarm clock to wake me"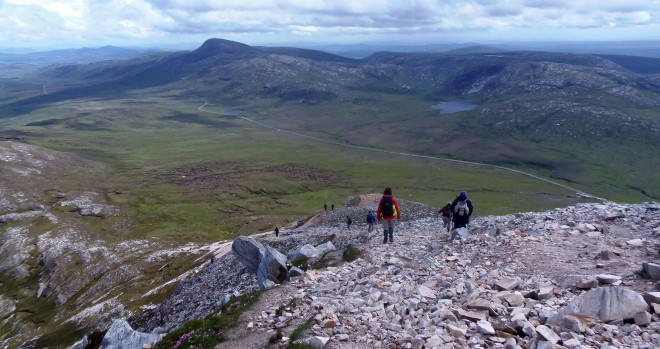 THE Donegal Branch of the Living Links suicide support group will tomorrow host their third annual New Year's Day...