BY CHRIS MCNULTY
KYLE Callan-McFadden sometimes has to pinch himself.
It's just over two years now since he packed his bags and left Ramelton to take up a contract at Norwich City. The club won promotion to the Premier League in his first year at Carrow Road, but he's been retained and the signs and feedback have been positive towards the big centre-back.
This year, he's aiming to make a first team bench or, perhaps, feature in the Capital One Cup at some stage.
So long as the graph is on the up, he doesn't mind.
It's a measure of the qualities the former Swilly Rovers man brings to the table that he's the captain of the Republic of Ireland Under 19 team.
Next week, they face a Slovenia in a double header, with friendly matches on Tuesday and Thursday in Waterford.
Having the Irish armband is an honour that is not lost on the 18-year old defender.
"I got feedback from the last two friendlies I was captain for and told me they'd never had a leader like me in the squad before so that was nice to hear," he says.
"I never expected to be captain once I got called into the Irish squad. It's a nice thing to have. It has put a lot of responsibility on me, but I don't mind having the responsibility that comes with the Ireland armband. It's nice to have that and the job of leading your country out in front of so many people."
These are important times for Paul Doolin's Under 19 squad. The friendlies are being used as preparation for the UEFA U19 Championships qualifying round game in October when they head for Sweden to face games against Azerbaijan, Sweden and Bosnia Herzegovina in the qualifiers.
"It's probably not a bad draw for us and I'd be confident that we could grind our way through it," Callan-McFadden says.
Home sickness is the downfall of many young talents who leave these shores, but not McFadden. His first couple of weeks in East Anglia were difficult, but he's well settled now and 'loves it' at the Canaries.
After completing his international duties, he'll come back to Ramelton for a few days on Thursday evening, taking in a family wedding next weekend. His girlfriend, Ellie Greensitt, is from Norwich and he has no plans to contemplate a loan move away from Carrow Road for the time being.
"I've no plans to go out on loan yet anyway. It's probably something that I'll have a look at next season," he says.
"I'll have more experience by that stage and will be ready for it.
"I've been on the bench for the last couple of games in the reserves, but I don't mind that at this stage of the season.
"Some of the older centre-backs are looking to get out on loan, the likes of Daniel Ayala who is 26 and the likes of Bassong who has played at a high level. They wouldn't be the happiest at Norwich so they've dropped down to play with us to try and get a club to go on loan to."
Callan-McFadden had attracted the attention of a number of clubs, but it was Norwich who called loudest, the Ramelton lad having impressed while playing in the Clydesdale Bank International Tournament in Guernsey in April 2011. His stock has risen continually with an FAI Under 16 Player of the Year award following in February 2012.
Earlier this year, he had one of his most memorable achievements when he played on the Norwich team that stunned Chelsea to win the FA Youth Cup, winning 3-2 at Stamford Bridge after a 1-0 win at Carrow Road.
"Winning the Youth Cup at Stamford Bridge, it was like a dream come true," he says.
"It was just the whole atmosphere of going to Chelsea and winning a Cup like that. The FA Youth Cup means so much in England. Sure, you only need to look at the list of players who've won it over the years.
"It was just fantastic to win it and it was a great experience playing in the two legs of the final."
Aston Villa, Blackburn Rovers, Leicester City and Falkirk had all expressed an interest during his youthful days, but it was to Norwich he headed – and manager Chris Hughton has ensured that he has had no regrets. An Irish international himself, Hughton has showed a great interest in Callan-McFadden's development.
"He's great to work with," says the player.
"I've got a lot of encouragement from him. All the young players are the same. He'd always come over when he hears we've been called into international squads. He came up the other days and said 'congratulations, well done' when he heard I was captain."
Colin Calderwood, a former Spurs defender, is Hughton's right-hand man and has been another source of encouragement, as has first team coach Paul Trollope.
"They have said they felt I deserve to be captain of Ireland. It's nice that they keep an eye on me like that. I love it at Norwich."
His card had been marked from an early age that there was potential. Having played with Swilly Rovers, he represented Donegal Schoolboys in various tournaments and it wasn't long before the international management called in.
The captaincy followed – and he's retained the armband now with the under 19 side.
He retains close ties to Ramelton and his former club Swilly Rovers. He finds the likes of Michael McHugh a solid source of advice. A former Bradford City player, McHugh is still playing in the Ulster Senior League – and still banging in the goals.
"I don't know how he keeps doing it, but he keeps himself in such good shape – you never lose the touch I suppose," Callan-McFadden says.
"Michael's been there and done that in terms of playing across the water. It's good to keep in touch and he'd always be on hand with advice if I ever need it."
Posted: 8:00 pm August 30, 2013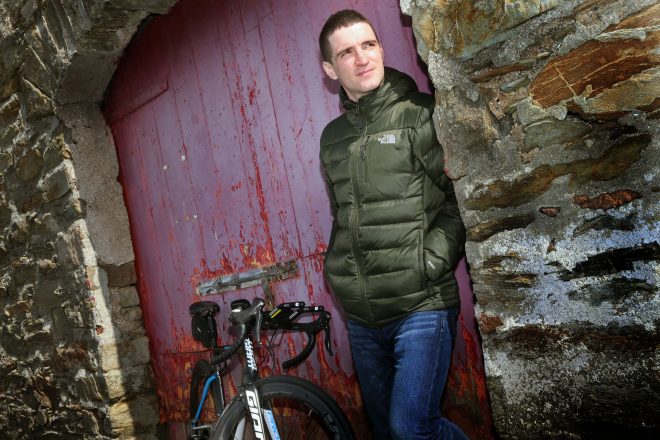 Marty Lynch is lighter, leaner, stronger and smarter. While the prospect of going for three-in-a-row next year is appealing,...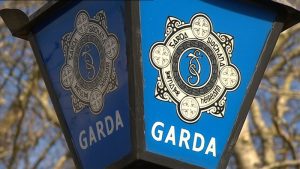 BURGLARS broke into a home in Ramelton in the early hours of Sunday morning using a stolen key. Gardai...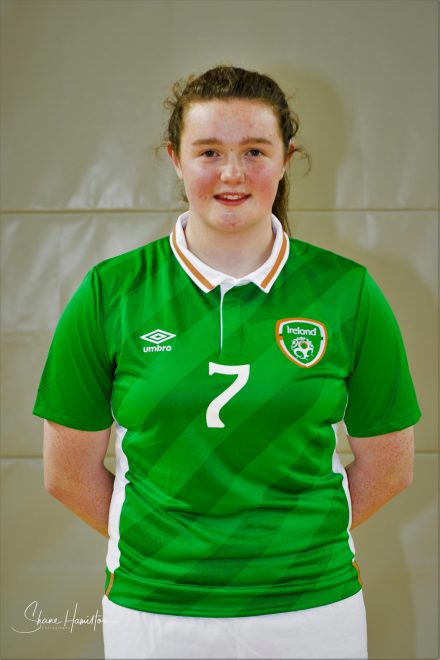 The team travel to Amsterdam, with a backroom staff including Bell and his assistant Ben O'Looney hopeful of a...