BY CHRIS MCNULTY
ON A landmark day for Irish athletics and in the same landmark event on Wednesday, Milford race walker Brendan Boyce continued his own development in this unforgiving and lonely sport, improving his placing from the Olympic Games by four and setting a new pb.
The men's 50k walk at the 2013 World Championships in Moscow will be remembered in Irish athletics in one of those 'where were you' moments. Cork athlete Rob Heffernan won what was only Ireland's third ever gold medal at the World Championships, leading the second half of the race in the searing Russian heat to win in a superb time of 3 hours 37 minutes and 56 seconds – the second fastest time ever for the event at these games.
Since late last year, post-Olympics, Heffernan has been coach and mentor to Boyce, who is based in Cork with the Heffernans now.
In an exclusive interview with the Donegal News last weekend, Boyce predicted a medal for Heffernan, who had agonisingly come fourth in the same event at the Olympics.
For Boyce, the story was also one of real progression. Having finished 29th in London, the 26-year old finished 25th her and shaved 37 seconds off his pb in the process. His previous best had been set at the Olympics, but in Moscow he finished in 3:54:24.
He later revealed that Heffernan's win had effected even him, a fellow competitor.
"Amazing day for all of Ireland," Boyce wrote on his Facebook page.
"I was happy to improve on my time and placing from London. Although I think that the world champion may have cost me a place as I was crying on the last lap of the course and the Italian passed me. I need to learn to focus."
Boyce's graph has been an upward one and this is the latest rung for the Donegal man to reach.
"Brendan did well to do a pb time and set a new Ulster and Donegal record," said Patsy McGonagle, the Irish athletics team manager.
"Brendan had the walk of his life."
The story of Wednesday, though, was Heffernan entering a page only previously containing the names of Eamon Coghlan and Sonia O'Sullivan. Indeed, Wednesday's win came 30 years to the day from Coghlan winning the 5,000m in Helsinki.
"We're absolutely thrilled," said McGonagle, one of the first people on the track to congratulate Heffernan. It is an absolutely brilliant day for Irish athletics. We're all buzzing.
"This is 15 years of dedication, focus and everything you want to say about this athlete. He began his story in Sydney and has had ups and downs. He has finished fourth at World Championships and fourth at the Olympics. This is an absolute reward for all those years of dedication and commitment.
"He's in the sunlight today, but there are a lot of days away from home and preparation to get here.
"I've lived through many of these days. You're always biting your nails. I don't have any nails left, but that's fine because Rob has a gold medal."
Posted: 1:00 pm August 15, 2013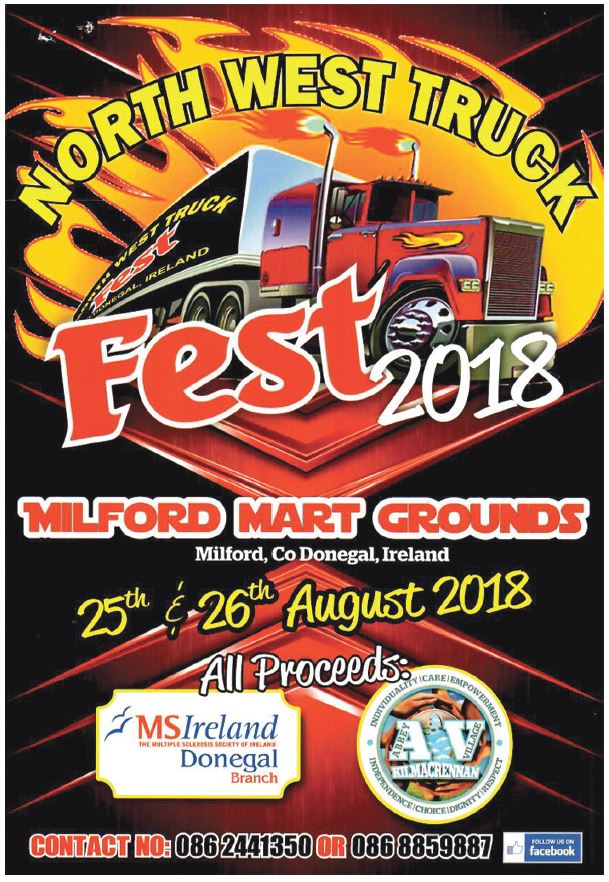 The North West Truck Fest will return to Milford this weekend with thousands expected to attend. The Festival, now...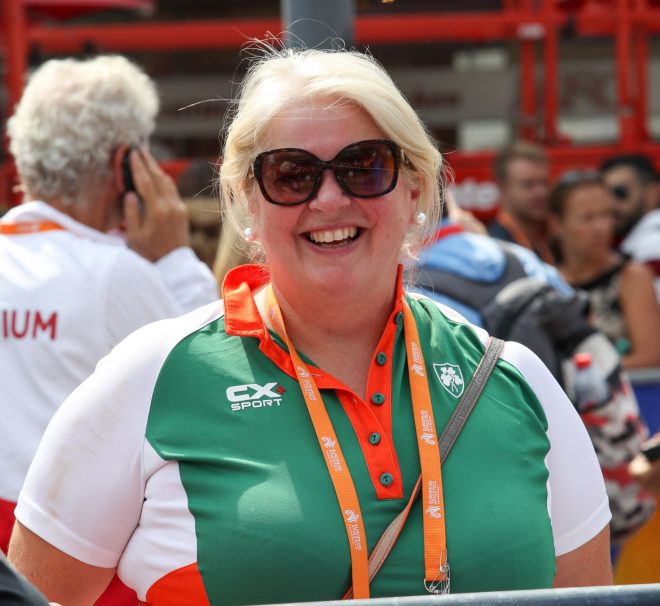 When Team Ireland flies out to set up base on foreign soil again, the desire to succeed and close...
A talented Donegal GAA player, Amber Barrett took the decision to concentrate on the Ireland Women's football team last...