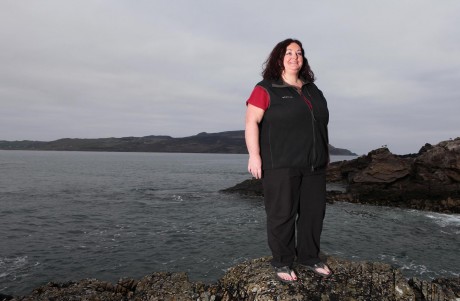 BY C.J.MCGINLEY
DONEGAL'S prolific swimmer, Anne Marie Ward (43) has become one of the first people ever to successfully swim the freezing waters of the Bering Strait from Alaska to Siberia.
The Portnablagh woman has posted a message on her Facebook page stating she was 'exhausted' but elated to have completed the challenge in one of the most volatile waters in the world.
"Finally made it to dry land, can't even begin to process or articulate what we have just been through, a tough challenge!
"Just tired and so humbled to have been part of this.. just resting the body to day in Nome and will begin the journey home tomorrow, thank you so much for all the good wishes." she stated.
Anne Marie was part of a team from a dozen countries who took part in the relay event in numbing water temperatures.
It took the group three days to cover the 96 km swim.
The Bering Strait is an extremely remote place on earth. It is covered with thick ice most of the year. It starts defrosting during Northern Hemisphere summer and clears of ice for couple on months during mid-to end summer.
The Bering Strait connects the Chukchi Sea (part of the Arctic Ocean) to the north with the Bering Sea (part of the Pacific Ocean) to the south.
Posted: 11:11 am August 13, 2013