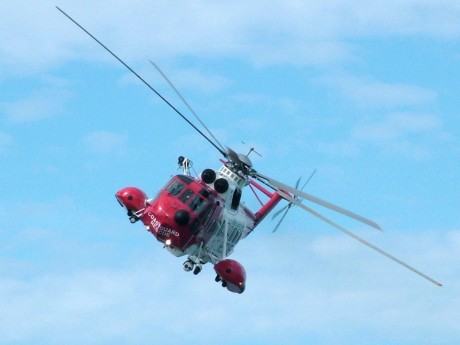 A YOUNG woman drowned at Rockstown Bay, Clonmany, near Dunaff yesterday (Monday) after she was caught by an incoming tide.
The woman, who has not been named, walked around a rocky outcrop during a very low spring tide, but was cut off from shore as the tide rose.
A passer-by found the woman's body at around 6.30 pm and alerted the emergency services.
A full-scale search ensured involving the Sikorsky helicopter, the RNLI, the Coastguard and local people after some people reported having seen the woman with a child earlier in the day.
The woman's car was found parked nearby and her mobile phone.
At 11.30 last night the search was stood down after the PSNI contacted family members of the deceased woman.
It is believed she was from Derry but had been living in Buncrana and was a keen photographer.
Joe Joyce of Lough Swilly RNLI said they believe she was cut off by the very high tide as she walked out towards the rocky island.
He paid tribute to all involved in the rescue.
"There was an amazing response to the call out including local people. To see people rallying around those involved in the rescue was heartening.
People were on the pier making sandwiches and tea after 11pm last night.
"The PSNI finally revealed last night that no other relatives of the woman was missing and the search was stood down," Mr Joyce said.
Posted: 9:58 am July 23, 2013