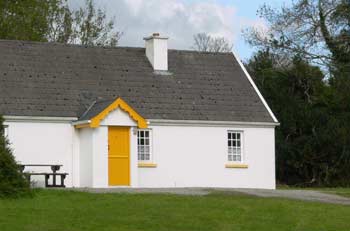 A  21years-old man who was part of a group who went on a 'mindless act of wanton vandalism' wrecking four holiday homes in Inishowen has been jailed.
Letterkenny Circuit Court heard how Ashley Nicholl, Craiglogue, Culdaff, broke into four holiday homes with two other men during a drink fuelled frenzy of destruction. The court heard the damage to four holiday homes in the Moville, Culdaff and Malin areas amounted to over €56,000. The attacks happened on Sunday, January 31 and Feburary 1, 2010.
Passing sentence, Judge John O'Hagan, said Nicholl said it was a very serious offence over a period of 24 to 48 hours which he described as 'mindless vandalism to four properties'.
Judge O'Hagan said the four properties were all located within a radius of five miles and Nicholl, who lived in the area, knew they were unoccupied.
"The insurance company may have paid out for the damage but this is not the point. Cookers, fridges, bedrooms, wardrobes, sitting rooms and televisions were wrecked and smashed to smithereens for no apparent reason. The knock on effect goes well beyond vandalism," he said.
"Do these young men realise the importance of tourism to this community. I've no doubt he is remorseful but visitors might feel they're not welcome," Judge O'Hagan added.
Posted: 5:11 pm July 17, 2013