BY SEÁN P. FEENY
ORDERS for Clannad's long-awaited new album are already flooding since the band announced that it was available for pre orders on Amazon last week.
Talk of a brand new album featuring the original line-up of the band first started when Clannad celebrated their 40th anniversary with a number of concerts nearly two years ago.
Creative sparks were flying as the five band members were playing together again and it brought back that magic from the early days of Clannad.
While the five original members were back touring together all over the world for the first time since 1989's Past Present, brothers Pól and Ciarán also went back into the studio together for the first time in years and began writing what would become the band's first album of new material since 1998's Grammy-winning Landmarks.
The title of the new album is Nádúr (pronounced as Ned-dur). This is the Irish Gaelic word for Nature. Irish author Colum McCann has written the liner notes for the new CD and sums the title up nicely by saying: "C…lannad – the family – have taken the local and made it universal once again. Is é seo nádúr dhúchasach …. 'this is their inherent nature' It will always be so."
The well-known author has co-written a track based on his book TransAtlantic which has just made the long list for the Booker prize.
The 13 new tracks are Vellum, Rhapsody na gCrann, TransAtlantic, Turas Dhómhsa chon na Galldachd, Brave Enough (with guest Duke Special), The Fishing Blues, Lámh ar Lámh, Toba…r an tSaoil, The Song in your Heart, A Quiet Town, Hymn (To Her Love), Setanta and Cití na gCumann and the band have promised some tasters online soon.
Moya Brennan said: "There's a lot of music there, we've recorded a lot more than we needed for the album. It's a real Clannad album, you'll get it all, the harmonies, the new songs along with the old and we had a blast recording it at Ciarán's house in Wicklow.
"There were no distractions, and we really enjoyed ourselves and were able to concentrate on the music. It is over 15 years since we were in the studio and everything fell into place again. Obviously I have been writing a lot more since the last Clannad album, but it's like we haven't stopped at all, the harmonies all fell into place and we just looked at each other, thinking 'what has just happened?'," she laughed.
"The heart and soul of what Clannad are is on this album and it never left us so it was really easy for us to get back into it again and it fell into place so easily.
"It's also the first album with Pól back and it's even longer since all five of us were in the studio together. That was really exciting for us as Pól and Ciarán produced the album together and that's good because that was the basis of most of our big hits.
"We are all a bit older and wiser now, but the excitement is still there and it has just been such a joy recording this album with all five of us again," she said.
The album will be released digitally world-wide on the ARC Music label on September 20 and the CD will be released in the following week or two depending on the country.
Clannad will then be heading off on world tour from October through to next April, but before they go the band will be performing a special concert in support of Summerhill College, Sligo, of which Pól was a past pupil. The show is on Saturday, September 14 at Sligo IT's Knocknarea Arena. See ticketmaster.ie for details.
Posted: 5:30 pm July 29, 2013
A series of images from Loreto Letterkenny Prom, to Donegal going out against Dublin in Croke Park to the...
THE funeral took place yesterday, Thursday, of Pádraig Duggan, musician, songwriter and founding member of Irish Celtic music pioneers,...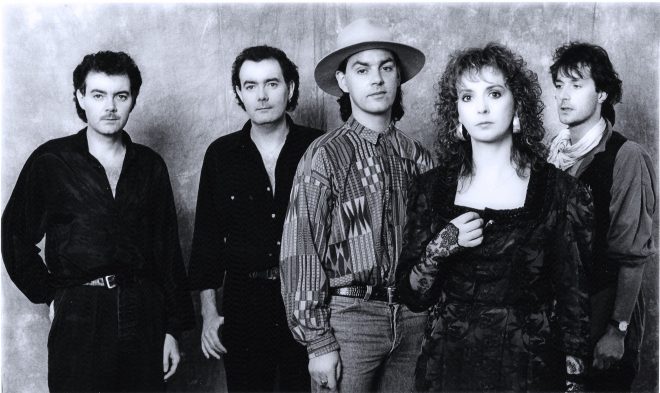 Pádraig Duggan, musician, songwriter and founding member of Irish Celtic music pioneers, Clannad, died early today (Tuesday), aged 67,...