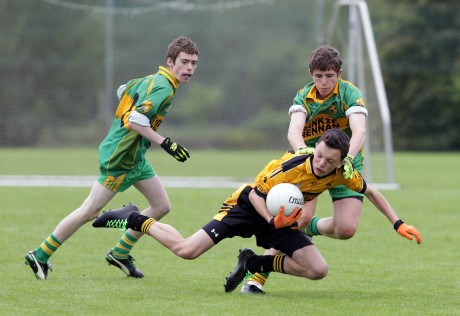 GAA U14 CHAMPIONSHIP SEMI FINAL
ST EUNAN'S 5-12
ARDARA 2-11
(After extra time 2-09 2-09 after 60 mins)
By Harry Walsh in Convoy
It's the anguish every young sportsman who takes to a football pitch signs up for but hopes to experience only on the rarest of occasions.
Unfortunately, Ardara's number came up Wednesday night against St Eunan's in the U14 County Championship semi final and the trauma will haunt this talented young team for days, weeks and months.
Leading by nine points with little more than five minutes left on the clock, Pauric Brennan's team had the game right where they wanted it, with at least one foot in next Wednesday's final and a re-match with local rivals Naomh Conaill.
Then, it wasn't.
As Ardara let their guard down in those closing minutes, St Eunan's substitute Niall Hannigan was perfectly placed to pick their pocket and cashed in with an injury time penalty followed by an equalising point.
There would be no last opportunity for Ardara to reduce that horrible sequence of nine unanswered points and the game moved into extra time.
Brian McGeehin's team would out score Ardara by ten points in the twenty minutes which followed to set up a rematch of last year's U13 final against Naomh Conaill – a game the men from the Cathedral Town won.
Speaking after the game, McGeehin admitted to being stunned by the ways things unfolded and while praising his own players for their heart, commitment and never say die attitude he also had kind words for Ardara.
"They won't appreciate it tonight but they (Ardara) gave our lads one hell of a fright," he said.
Indeed, from the moment Ardara's excellent centre back Danny Walsh edged them in front on two minutes the boys from Pearse Memorial Park were not led until substitute Conor O'Donnell blasted home 'Eunan's third goal two minutes into the first period of extra time.
Playing with the advantage of the breeze in the first half, Ardara went into the interval enjoying a four point lead (1-06 to 0-05) and, only for bad luck and poor finishing, it could, and should, have been much more.
Paddy McColgan, outstanding throughout for 'Eunan's, was their only scorer in that opening thirty minute period with five points to his name – four of them from placed balls.
At the other end of the pitch points from Oisin Brennan and Patrick Gallagher (2 frees) were added to by a Josh Cunningham goal after the big full forward finished off a sweeping move involving Walsh, Gallagher and Brennan.
Colin Breslin had a shot cleared off the St Eunan's line before Breslin hammered another effort off the crossbar. That was quickly followed by Brian Whyte crashing a shot off the post, inside a sixty second period as Ardara briefly threatened to run riot.
They had to content themselves with just two more points however, from Walsh and Niall McCrossan, as they took a 4-point lead into the break.
When McCrossan ghosted in for Ardara's second goal within sixty seconds of the restart things didn't look too good for St Eunan's who had by now introduced Niall Hannigan and Conor O'Donnell for Conor McWalters and Darragh Morrison respectively.
Those changes, although we weren't to know it at the time, would ultimately change the game in favour of the Letterkenny men.
McColgan and Walsh traded two fine scores from play before full-back Brian Whyte and midfielder Paddy Gallagher (free) stretched the Ardara lead out to nine points.
When McColgan fired home St Eunan's first goal five minutes from time their supporters felt it would be little more than a consolation score.
However, the fifteen 'Eunan's players on the pitch now firmly had the bit between their teeth.
Reece Furey Brogan did well to deny Matthew McGovern from close range in between two Eoin McGeehin points but, again, with the game in injury time and St Eunan's still four points adrift they appeared to be nothing more than consolation scores.
A converted Hannigan penalty, correctly awarded for a foot block, followed by a point four minutes into injury time from the same player turned the game on its head and heralded extra time.
Once Conor O'Donnell scored St Eunan's third goal the writing was on the wall for Ardara.
To their credit, they did manage to summons another attack almost immediately but when Oisin Brennan's effort rebounded to safety off the crossbar, 'Eunan's broke to score yet another goal from Matthew McGovern who punched home McColgan's precise pass.
The game was put to bed with Alex Tinney's fifth goal two minutes into the second half of extra time with Eoin McGeehin and McColgan firing over late points.
Two Brennan frees were Ardara's only reply and their players and management looked on in shock and disbelief when the referee blew the long whistle the signal the end of a pulsating contest between two well matched teams.
St Eunan's were best served by Paddy McColgan, Aaron Deeney, Donal Farren, Alex Tinney and Jerome Angel-Atuanne together with substitutes Niall Hannigan and Conor O'Donnell who were afforded too much time and space to wreak havoc late on.
Centre half back Danny Walsh and fellow defenders Conor Weir and Adam McShane played well throughout for Ardara as did young Niall McCrossan and Robbie Adair in attack.
Next up for St Eunan's is the County final against Naomh Conaill, a game which has provisionally been fixed for next Wednesday although no time or venue had been decided at the time of going to press.
ST EUNAN'S: Ronan McGeehin; Aaron Deeney, Conor McWalters, Shane Maguire; Ryan Hilferty, Donal Farren, Darragh Morrison; Alex Tinney (1-0), Jerome Angel-Atuanne; Shaun Curran, Paddy McColgan (1-08, 4 frees), Eoin McGeehin (0-3); Michael McGrory, Eoin O'Boyle, Matthew McGovern (1-0). Subs: Niall Hannigan (1-01, penalty) for McWalters (33 mins), Conor O'Donnell (1-0) for Morrison (43 mins).
ARDARA: Reece Furey Brogan; Conor Weir, Brian Whyte (0-1), Adam McShane; Sean Sweeney, Danny Walsh (0-3), Gerard McHugh; Paddy Gallagher (0-3, 3 frees), Ultan Brennan; Robbie Adair, Eoin Harkin, Colin Breslin; Oisin Brennan (0-3, 2 frees), Josh Cunningham (1-0), Niall McCrossan (1-01). Subs: Darragh O'Donnell for Breslin (59 mins).
REFEREE: Mark Dorrian (Fanad Gaels).
Posted: 4:41 pm July 5, 2013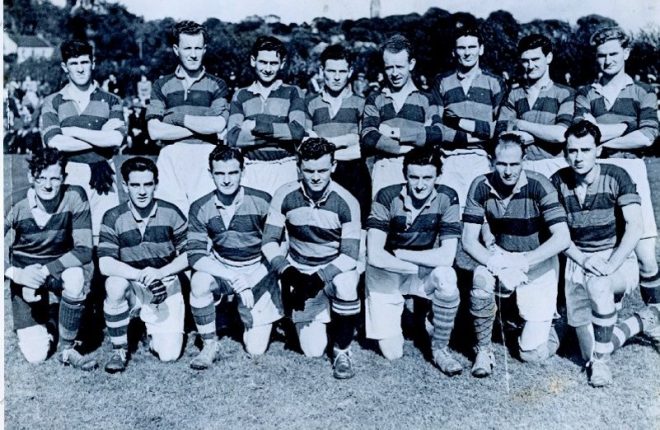 There is a great rivalry between the two clubs
The Loughros More Bay SAC Conservation Group has contacted local Councillors and TDs about the proposed development.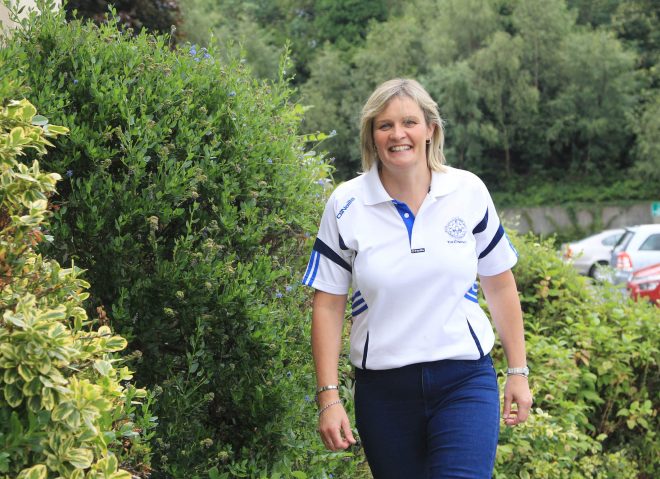 Mary Gordon was a natural-born leader and the obvious choice to captain the Donegal team to take the field...