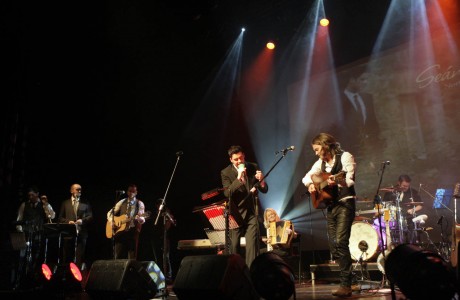 SEÁN Feeny and the Northern Soul Band return to Letterkenny's An Grianán Theatre on Wednesday, July 10.
This is only the second time the full 13-piece band will be performing together following the launch of Seán's album at the theatre last November.
Northern Soul is a charity album that merges the sounds of Soul with Irish traditional music to bring you a unique take on some old classics.
The album features some of the best musicians and singers the county has to offer who joined Seán in this four-year venture to raise much-needed funds and awareness for their two chosen charities, North West Simon Community and GROW Mental Health Movement.
Northern Soul has attracted a lot of national attention and great comments from renowned artists such as Brian Kennedy, Kenneth McCluskey (The Commitments) and Ken Papenfus (Relish).
The band includes well-known names such as the Henry Girls, Mark Black, members the Heads Of State and Sontas and no less than three former All-Ireland-winning traditional musicians, Trudy Ní Dhomhnaill, Edel McLaughlin and Martin Crossin.
This is a rare opportunity to see what happens when great musicians come together for a very worthy cause. Get ready to sing along to hits such as Reach Out I'll Be There, What's Going On, Will You Still Love Me Tomorrow, Dark End Of The Street, Soul Man and many more.
Admission is only €10 and tickets are available from the An Grianán Theatre box office on Tel 07491 20777 or www.angrianan.com. www.facebook.com/SeanFeenysNorthernSoul
WHAT THE STARS HAD TO SAY ABOUT NORTHERN SOUL
Brian Kennedy
"Sean Feeny's Northern Soul is a brave and beautiful collection of classic soul songs re-interpreted by a new and fresh Soul singer. What a breath of fresh Donegal Air in every heartfelt note!"
Ken Papenfus, RELISH
"Northern Soul is more than the mere geography of Motown, this is true Soul, found anywhere where true soul exists with vitality and integrity. This is more than an Irish twist, this is Celtic spirit with honesty and truth. The combination ……of which left me saying YES! Thank you for that. Thank you for the courage and determination, thank you for the sincerity, thank you for making it your own work from the heart, thank you for your blood sweat and tears here."
Kenneth McCluskey, The Commitments
"I had a listen to Seán Feeny's Northern Soul many, many times and it's great. It's really enjoyable and very well thought out. The lead vocals, the backing vocals the musical content all are excellent. I could hear in the recording that Seán spent a lot of time making sure everything was prefect, so well done. I hope the CD is the start of a long-lasting career."
Posted: 4:06 pm July 4, 2013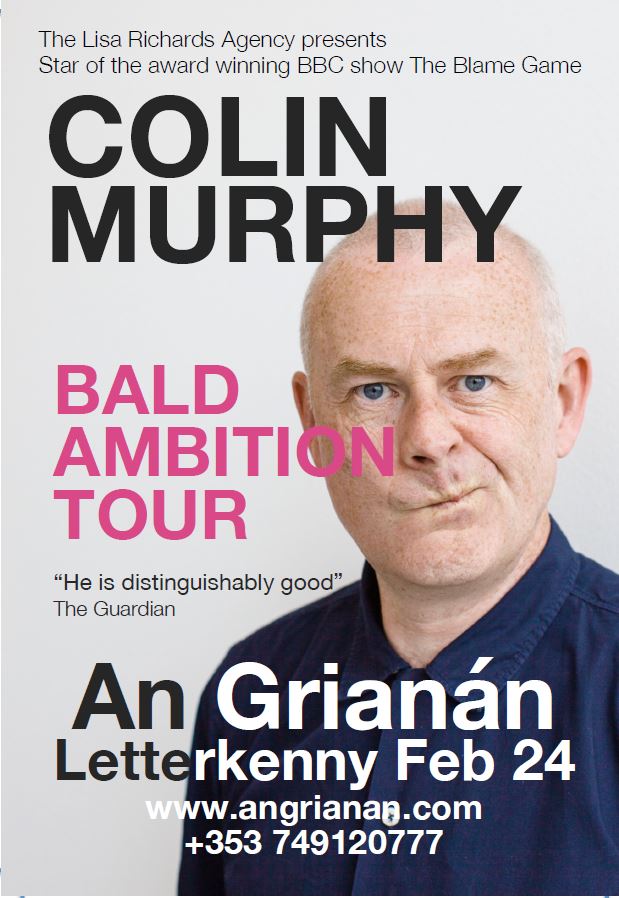 Celebrating 25 years still standing up, comedian Colin Murphy comes back to Letterkenny for one night only to An Grianan theatre,...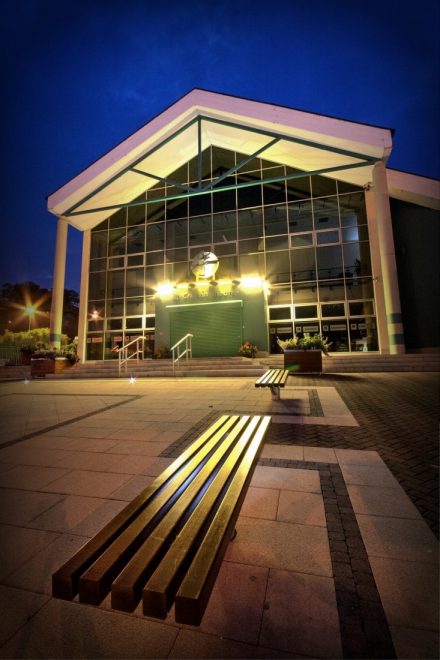 Buildings across the world 'Light It Up Gold' in September to shine a light on the bravery of children...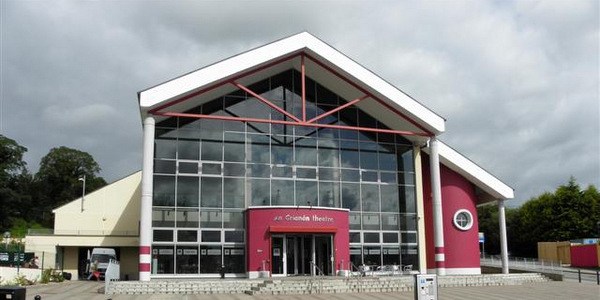 Twenty five students will perform a range of music from pop, rock and funk to jazz and blues.