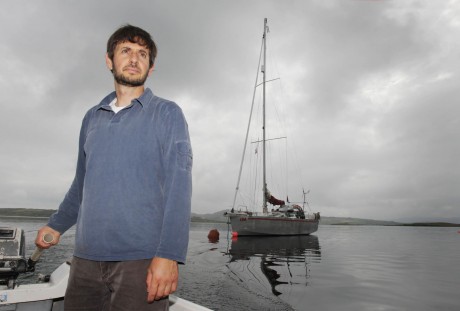 BY KATE HEANEY
A SAILOR who had to abandon his yacht in the mid-Atlantic over a month ago yesterday spoke of his delight at being reunited with the boat in Downings.
Dino Silva was sailing from his home in the Azores to Iceland and back via the Faroe Islands when the rudder on his self-built yacht 'Lua', failed, forcing him to abandon the 5,000 mile round voyage.
Having unsuccessfully repaired the steering mechanism five times on the aluminium yacht, the 41-year-old used his emergency satellite phone to call Falmouth Coastguard and asked for help.
A German freighter was directed to his position, took him off the yacht on June 17 and dropped him in Philadelphia in the USA.
Posted: 3:31 pm July 26, 2013