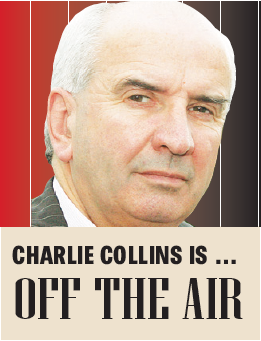 It's already been a couple of great years watching the Donegal Senior Football team collect back to back Ulster titles and only their second All-Ireland triumph coming as it did twenty years after the first on 1992.
Indeed, it's worth reflecting on the period around the '92 success as we look forward to the team of 2013 and their attempts to bring the Anglo Celt Cup back to the county for a third successive year.
Back then, like now, Donegal were a dominant force in Ulster football. It's all too easy at times to forget that between 1989 and 1993 Donegal played in every Ulster final and with a little bit of luck and good fortune could have won four out of five instead of the two that they did.
In 1989, Tommy Ryan scored a great point before Tyrone were awarded a dubious free, one which was moved forward for some back chat, allowing the Red Hands to force over an equalising score and send the game to a replay which, it must be said, they won convincingly. A year later Donegal were back to face Armagh, a game they won by a narrow margin.
It's a game I'll never forget as it was my first time to commentate live on an Ulster final. It was a hugely exciting occasion given the length of time since we had lost won the provincial title in 1983.
My abiding memory of that day was Barry McGowan coming off the bench and making a huge impression. In 1991 we were back to defend the Ulster title but we were no match for a super Down team managed by the great Pete McGrath. They completely outplayed Donegal to win the title easily and they would also go on to win the All-Ireland title that year.
In the moments after that game I interviewed Matt Gallagher behind the town goal and I still remember how disappointed he was by Donegal's non-performance on the day and he wondered if they could come back from such a defeat. They did come back a year later and despite being reduced to 14 men when John Cunningham was harshly sent off they beat Derry with Martin McHugh superb throughout and Tommy Ryan producing perhaps his finest hour in a Donegal jersey.
In the dressing room after that game I found myself near the shower area and went unnoticed as several speeches were made regarding that victory and what should happen next. McHugh, perhaps knowing that time was getting shot for some of the older players, made it clear when he spoke that only if they were to go on and win the All-Ireland would that day mean anything to them and of course they did. In 1993 Donegal coasted through the National Football League – winning the title – and the Ulster Championship to reach the final for a fifth year in a row where they faced Derry a team hell bent on revenge.
In the hours before that game the skies opened, leaving the pitch unplayable, and the fact that the game did take place was a disgrace when you consider the safety of the players. Derry, like Donegal and Down in the two years previous, would go on and win the All-Ireland title to leave us with thoughts of what could have been.
The defeat at the hands of Tyrone at the semi-final stages in 1994 ended that golden era but few expected that it would take so long for another spell of success to come along. It took us 19 years before another Ulster final was won and another before we reclaimed Sam with only a few moments of great hope in between.
So here were are in Clones for a third year in a row and with the squad seeking to win an eleventh successive game in the Ulster Championship and in doing so take three Ulster titles in successive years, a feat only achieved by three teams in the past. Jim McGuinness will tell you that nothing is certain in football, even if you prepare properly, but if you give it absolutely everything you have on the day that you can be at peace with yourself whatever the result.
Monaghan come into this game with little or nothing to lose. Few outside the county and indeed some within Monaghan give them a chance of beating Donegal. It's a great place for Malachy O'Rourke and his team to find themselves in with nothing to lose and a lot to gain and still in the Championship on Sunday night whatever the result.
Sport isn't always about what's supposed to happen and that's what makes it so great. This Sunday presents Jim McGuinness and his men with an opportunity to do something no other Donegal team has done before. They've already written their own little piece of history with back to back Ulster title wins and they're now closing in on another landmark. Donegal have had a tough campaign to date and have won big championship games this year without the services of a number of players who would normally be in the starting fifteen.
That said, they've overcome both Tyrone and Down with the resources that were available to them at the time and we'll still speak fondly about this squad of players in years to come. They can go that little bit further on Sunday and create their own little piece of history. Chances like this don't come up too often in one's sporting life.
Let's hope it all works out. NO END TO THE DRUGS ISSUE It's sad, so sad, to listen to world class sprinters say that they've been let down by people they've trusted and saying that they've never, ever, knowingly taken a banned substance that would enhance their performance on the track. I've always marvelled at the shape these guys get themselves in in the build-up to major championships and it always just gets to the point when maybe you think that the sport is clean after all when the rug is pulled from underneath your feet.
The revelations this week go right to the heart of track and field athletics and yet those at the centre of the storm still find the time to blame someone else. These athletes all know the rules and, most importantly, they know what substances they can and cannot take. It's bad enough if you've been caught taking banned substances to enhance your performance but please don't try saying that someone else is to blame.
The fact that these detection's were made, in most cases, out of competition makes it even more suspect and credit again to those charged with the job of ensuring that it's a level playing pitch for all competitors. Much effort has been made by these cheats to avoid detection and we should be thankful that the detectors are as vigilant as they are.
It's sad for athletics and deprives the upcoming World Championship of many of its major stars but maybe it might make it a more even playing pitch. Given all that's happened though it might be difficult convince the public otherwise and what a pity that is. GOOD CUP DRAW Finn Harps have been drawn at home to Cobh Ramblers in the next round of the FAI Cup .It gives them a great chances of securing a place in the quarter finals. That game is not for another month or so and, in the meantime, they'll be looking to win a few games in a bid to
Posted: 11:02 am July 19, 2013