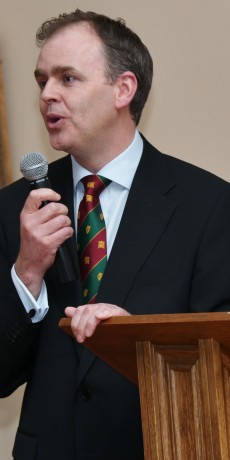 FINE Gael TD Joe McHugh has confirmed that the Government has given approval for a very substantial refurbishment project to go ahead at St Eunan's College in Letterkenny.
The works are expected to cost in the region of €500,000.
Deputy McHugh said:
"The Department of Education has sanctioned a major refurbishment project for St Eunan's College in Letterkenny, which will address structural and facilities deficiencies in the school building. Funding has been secured for major refurbishment to a section of a part of the school to allow for new accommodation for classes. The project will also involve roof repairs and installation of a dust extraction system. There is also funding for science room fittings and installation of firm alarms.
"I have been working consistently with St. Eunan's College for more than two years to address the accommodation issues there, and I would like to compliment School Principal Mr Chris Darby and the Board of Management on a very professional approach.
"This funding will not address all of the school's accommodation needs, but it will be a substantial refurbishment project, and a major step forward."
Posted: 5:06 pm July 15, 2013