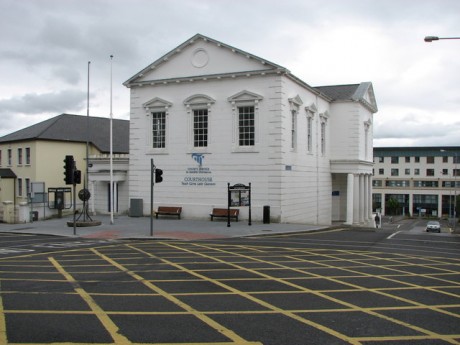 FAMILY members of the seven young men who died in one car in the country's worst accident three years ago, were in the Circuit Court in Letterkenny today (Tuesday) only to learn the case was to be adjourned.
Ms Patrica McLaughlin BL for the prosecution told the court the case against Shaun Kelly, who is charged with dangerous driving causing the death of eight people at Glasmullan on the road from Clonmany on July 11, 2010, was not ready to proceed.
Mr Peter Nolan, defending Mr Kelly said, the parents were in court and may wish to say something.
Judge John O'Hagan addressing the relatives, confirmed the case was not going ahead this term and added that it was very serious for Mr Kelly and could take three to four days.
"Hopefully we can get three days next term. I am not permitted to say anything about the case. A jury from Donegal will hear the case and make the final decision. I would not like to say anything that might be interpreted to have a view on it – all I know is what I saw in the papers.
"I am not going to ask anyone to comment. It will enter into the newspapers and may prejudice the trail. It must be approached with an open mind and the conviction that the rule of law will apply. Anyone accused has the presumption of innocence until proven guilty. It will get priority next term," Judge O'Hagan said.
He adjourned the case until October 29.
Posted: 12:14 pm July 16, 2013