AS PART of this year's Songfest Project, a celebration of traditional songs of Ireland, England, Scotland and Wales, organised by the Regional Cultural Centre in Letterkenny, the 25th Earagail Arts Festival is excited to present Sam Lee.
Sam Lee, folk singer and song-collector, released his debut album Ground Of Its Own in 2012. It was made up solely of songs he learned first-hand from a Gypsy Traveller.
On Wednesday, July 17, Sam and friends will be performing these songs and much more at the Regional Cultural Centre. His band features Francesca Ter-berg (Cello), Jonah Brody (Japanese Koto Harp and Ukelele), Steve Chadwick (Trumpet and Cornet), Camilo Tirado (Tabla, Percussion) and Flora Curzon (Violin).
Sam's first recording is a musical manifesto, reflecting the artistic journey Sam has taken so far and the less than conventional route getting there. A naturally gifted voice, singing was new to him until his first encounter with folk song some six years ago. He is fast becoming accepted as a new pioneer, defining the sound, sight and texture of contemporary folksong.
Live, Sam and friends carve a new acoustic with their homemade and mongrelised instrumentation using unconventional and contemporary arrangements that challenging preconceptions of what 'traditional folk' should sound like.
Sam said he is very much looking forward to visiting Donegal for the very first time and performing during the Earagail Arts Festival.
"I've always been entranced by the music of Donegal, especially the fiddling of travellers John and Mikey Doherty, but also so many of the amazing songs from the area. Never having been, it will be wonderful to put the land to the lilts I have loved for so long."
Tickets priced €15/12 available in person and over the phone at the festival box office at An Grianán Theatre, Letterkenny tel. +353 (0) 74 9120777 or via the website www.eaf.ie
Posted: 9:30 am July 14, 2013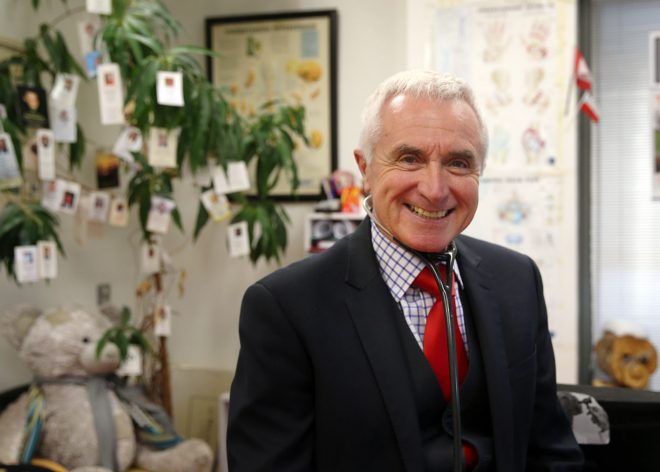 Letterkenny based GP Dr James McDaid said that an 'awful' lot of people across Donegal were using benzodiazepines.