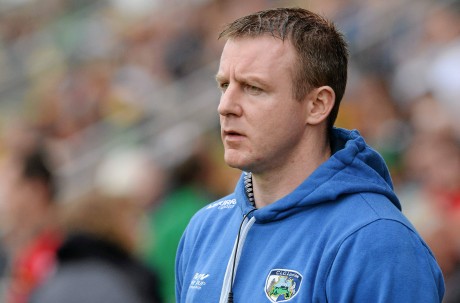 JUSTIN McNulty says that Saturday evening was one that got away from his Laois team.
As the only team to have beaten the All-Ireland Champions in a qualifier – when they toppled Tyrone in 2006 – the O'Moore county headed for Carrick-on-Shannon having won their previous seven qualifiers.
At times, they put a stern test in front of Donegal and former Armagh ace McNulty couldn't contain his frustration.
"Absolutely, they were vulnerable," he said of Donegal.
"That game will bring them on a lot. They'll gain confidence again and will be a stronger team because of that game."
His team managed just one point in the first half – from Ross Munnelly – but they made a better fist of it in the second. However, there were few, Munnelly and Donal Kingston aside, who held a cutting edge in the final third.
McNulty said: "We tried to play that eye-of-a-needle pass into the full-forward line when they had bodies in there. We should have just retained possession. We showed how good and effective we were at that on occasions in the second half.
"We paid the price for not capitalising on the possession we owned in the first half for large periods.
"We should have retained possession or recycled until the guy had an opportunity. We were effective when we did that. When we didn't, we looked like amateurs.
"We paid dearly for turnovers. The turnovers we forced from them were massively worked, but our turnovers were a little bit sloppy. That's what killed us in the second half. We had worked so hard to get that possession but then, flippantly almost, we gave it away."
Laois, as expected, put up a strong defensive screen in an attempt to keep Donegal at bay.
At one point, fourteen Laois players – all bar Munnelly – were stationed inside their own '45.
Their manager said: "I thought it was a great effort throughout. The execution of the skills at times wasn't as good as it should have been, but the effort was phenomenal. If we had taken the chances early, it could have been different."
Indeed, Laois had their chances, but in truth Donegal never looked in real trouble even if there were periods when they wobbled.
Tensions were high inside Pairc Sean MacDiadmada with the pot simmering on the sideline, too. At one stage, the management teams collided.
McNulty suggested: "Several decisions went Donegal's way. That's what happens when you're the All-Ireland champions – you get the rub of the green. Most of the decisions went Donegal's way and that was a factor in the performance."
McNulty came into Laois around the same time as Jim McGuinness took Donegal's reigns. After a third season at the helm, McNulty said that Saturday, in the immediate aftermath of a defeat, wasn't the 'appropriate' time to discuss the possibility of him entering a fourth year as manager.
He said: "The team has evolved. Is there room for improvement? Massive improvement. Am I the right man to bring about that improvement? That's a decision for myself and for the County Board to make.
"I need to reflect and see if I'm the right man or if this is what's best for me going forward."
Posted: 6:30 pm July 30, 2013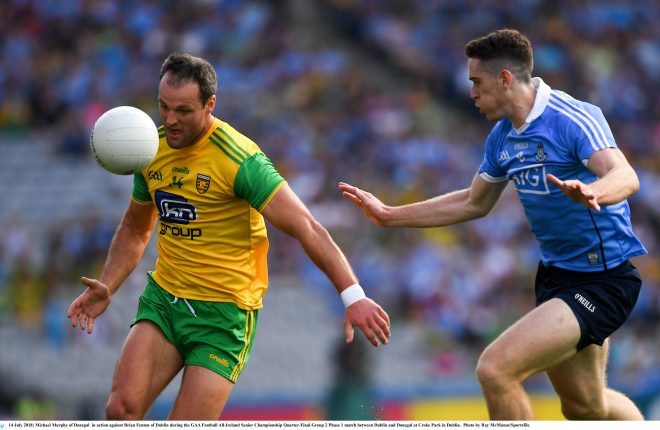 Dublin too strong in Croker.