DONEGAL storyteller Joe Brennan is appearing in a major storytelling festival as this weekend.' If Walls Could Listen' will feature the best of national and international storytellers.
"I'm thrilled to be part of the festival which was the brain child of Pat Mulkeen who sadly passed away earlier this year. I worked with Pat on a number of projects including most recently the 'Sense of Memory' Project with An Grianán Theatre.
"The festival was to be in memory of the wonderful storyteller Sheila Quigley, and now will be to both of their memories."
Events take place at a wide variety of venues in the city from August 104. There be storytelling events featuring individual storytellers during the day and a concert featuring a number of tellers each evening.
Joe will be telling in the Verbal Arts Centre on Friday at 11am along with Native American storyteller Dovie Thomason and Derry writer Marilyn McLaughlin.
On Friday evening Joe will join with Kate Corkery, Eddie Lenihan, Aussie Bryson, Roy Arbuckle and others in an adults only concert to remember Pat Mulkeen.
Joe dedicated his recent book Donegal Folk Tales to Sheila Quigley who was a friend and a great mentor when he started storytelling.Joe will also be telling stories next week in Rathmullan as part of the Regatta Gathering Event.
Go along on Wednesday at 2pm to the Battery for 'Silly Swilly Pirates' event with arts and craft, stories of the sea and bring a picnic.
Posted: 5:31 pm July 31, 2013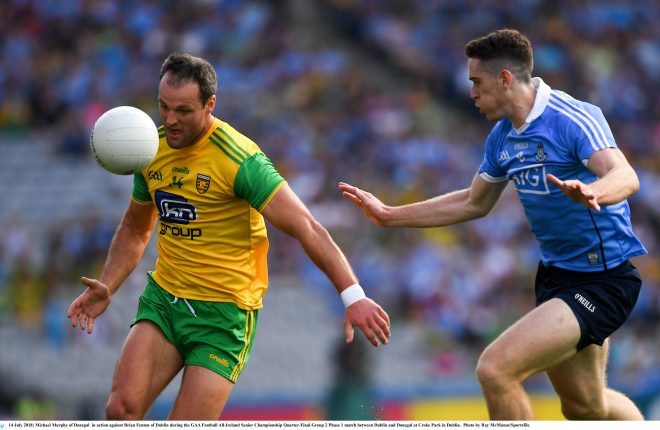 Dublin too strong in Croker.