AS DONEGAL prepare to meet Monaghan in the Ulster final on Sunday football fever is again taking hold of the county. But it is as it always was.
This week Gaoth Dobhair brothers Donal, Peter and Cormac Óg Ó Breisleáin rolled back fifty years to when they were members of the Donegal senior and minor teams who played in the Ulster final of 1963.
Donal and Cormac were the only brothers on the Donegal team who were contesting their first Ulster final while Peter lined out for the minors.
An iconic photo of the brothers at the Clady bridge at Bunbeg in the days leading up to the 1963 final was used in the 'Irish Press' and 'Donegal News'.
Yesterday morning the three gathered once more at the same spot to reflect on football in the 1960s and look forward to the class of 2013 – a team which contains their neighbours, the McGee brothers, who are bidding for a historic three-in-a-row this Sunday.
The 1963 final, a game Down won 2-11 to 1-04, was the first televised by the BBC and while both Donal and Cormac attend Donegal games on a regular basis, Sunday's game against Monaghan will be Peter's first Ulster final since that game fifty years.
He returned home on Tuesday from California for the Ulster final and, together with brothers Donal, Cormac, Paddy and Vincent, they're travelling to Clones on Sunday morning.
Peter worked in a meat wholesaler's in Redlands, California and is an avid Gaoth Dobhair and Donegal GAA follower out in Los Angeles.
Donal, who celebrated his 70th birthday a few weeks ago, remembers the photograph being taken all those years ago.
"It was the Wednesday before the Ulster final and there was great hype about the place but we had no luck. Down were after winning two All-Irelands and they were too strong for us.
"They used a lot of tactics and we just weren't up to them. We were doing ordinary club training at the time and while we were fit they were really professional in their approach," he recalled.
Training
"We managed to get it back to within two points in the second half before they got a goal. They were a bit like the current Donegal team in that they were really strong. They were all doing push-ups in those days.
"A lot of the county training in those days was done in Letterkenny and Ballyshannon and we travelled by car. We were the first Donegal team to get to an Ulster final and when I look back and see some of the great footballers who never got that chance I feel privileged. We should have got to more finals but that's the way it goes."
Donal was a sub on the Donegal team that lost to Down in Belfast in 1966 while Cormac lined out for Louth in an All-Ireland semi final in 1956.
"Cormac was working as a chef down there at the time but never got to play in the final. Let's say there were football politics at work," he said.
There were three other Gaoth Dobhair men among the substitutes in 1963, namely Pat MacNiallais, John Diver and Neilly Gallagher.
"The three of us were attackers – in more ways that one at times too," Donal quipped.
"Peter was unlucky to lose to Down in the minor final in 1963. He would later go to America where he still lives today."
What about this weekend's game? How do they think it will go.
"We support them to the hilt, especially the McGee boys who live just up the road from us. I hope we'll be celebrating another Ulster success come Sunday evening," Donal said.
Posted: 4:54 pm July 18, 2013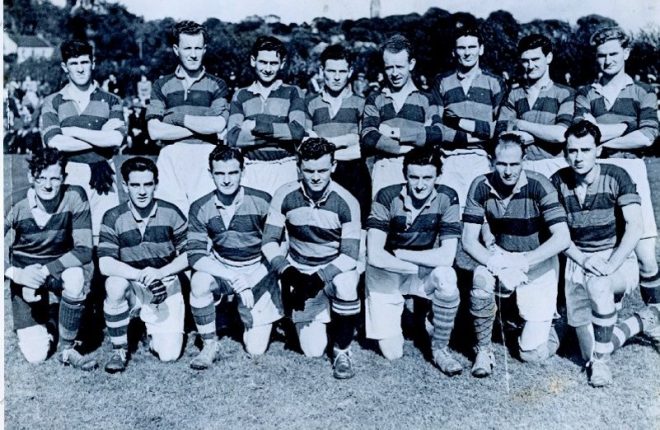 There is a great rivalry between the two clubs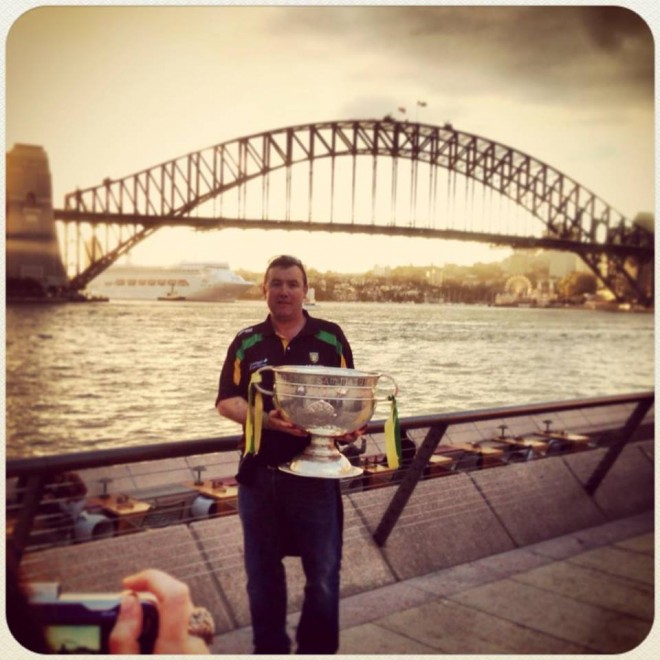 Donegal have been without a Cisteoir since July when St Naul's clubman Cieran Kelly stepped down, and the Executive...