BY CHRIS MCNULTY

THERE was heartbreak on the second stage of the 2013 Donegal International Rally for Donegal crew Declan and Brian Boyle.
The Lettrmacaward cousins were bidding to become only the second ever all-Donegal crew to win the event in its 42-year history.
However, on special stage 2, Cark Mountain, their rally ground to a halt when the Subaru crashed off on the fifth corner.
Although they got back on the road, their bid to emulate Vincent Bonner and Seamus McGettigan, who won in 1983, is over.
The Boyles entered as the second seed in the Subaru and had set the fastest time over special stage 1, Breenagh.
They did Breenagh in 4 minutes 26.7 seconds – which was 0.5 seconds ahead of Garry Jennings and Neil Doherty.
However, their rally stage time lasted little more than five minutes as they exited on Cark.
The Boyles had won in Cavan a few weeks ago.
Having come into Donegal in good mood, they did complain about fumes in the car on the end of Breenagh.
And as competitors came off the end of Cark, there was no sign of Boyle's Subaru.
Garry Jennings, last year's winner with Glen's Neil Doherty calling the notes, now has an already-commanding 10.1-second lead on nearest challenger, Darren Gass.
Gass was quickest over the third stage, Letterleague, while Jennings was sharpest on Cark.
At service, Sam Moffett is third with Derek McGarrity in fourth. The leading Donegal man now is John O'Donnell, with Aidan Friel on board, the pair having had a brilliant beginning.
Donagh Kelly had a stall at the start of Cark and lost a lot of time, while Omagh's Seamus Leonard has been having clutch problems.
Martin Doherty leads Group N from Stephen Wright.
In the National Rally, where there are scores of locals of course, Gary McPhillips heads the leaderboard. Manus Kelly from Glenswilly is in second, with Rodney Wilton, Damian Gallagher and Frank Kelly completing the top five.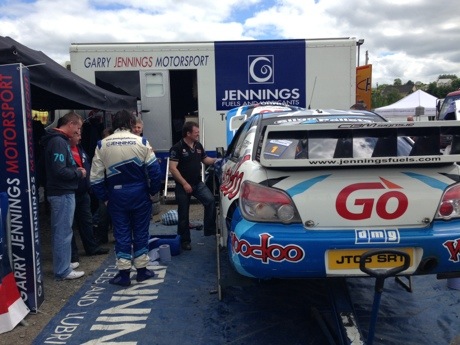 Posted: 2:33 pm June 21, 2013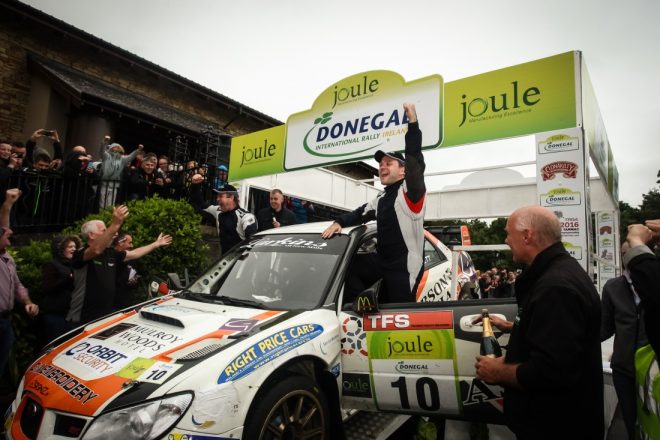 The official launch of the Joule Donegal International Rally takes place on Friday at the County Council Offices starting...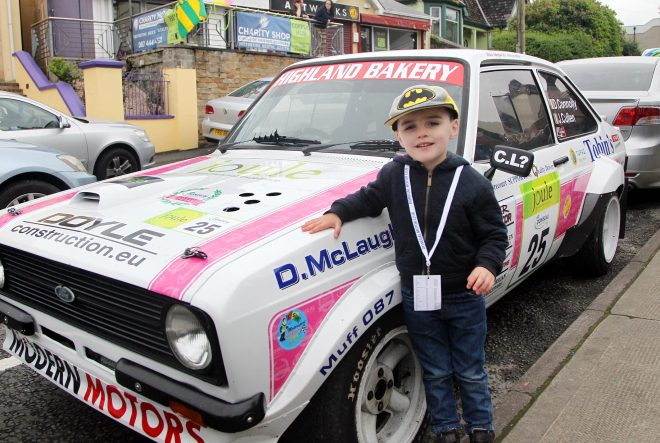 TODAY sees action centred in Milford Mart with stages such as Knockalla, Garrygort, Carnhill and Gartan Lake to whet...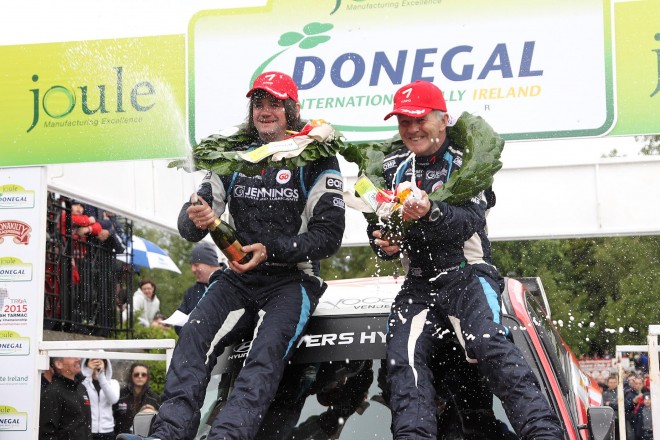 THE top 15 entrants for this year's Joule Donegal International Rally was released this evening.