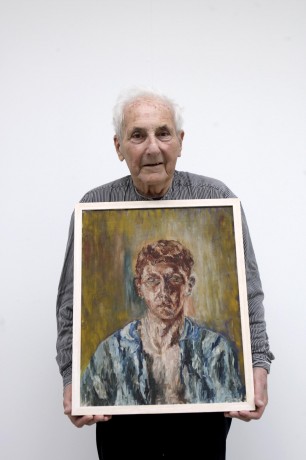 By Harry Walsh
A retrospective exhibition of paintings by the senior French artist and physicist Jacques Mandlebrojt, including a self-portrait from seventy years ago, opens at the Regional Cultural Centre tomorrow.
Jacques (83) has been painting since 1942 and has participated in 30 national and international one-man shows and 20 group shows since 1954.
Jacques first exhibited his work in Donegal ten years ago and ever since has had an important influence on the visual arts in Donegal.
"My daughter is a doctor in Ardara and John Cunningham (who used to work in the RCC) came in to see her as a patient. He was carrying a copy of Leonardo under his arm and she told him that I worked as an editor for them," he said.
John, who now works in Australia, subsequently made contact with Jacques inviting him to showcase his work in Donegal.
As well as being an important influence on the visual arts in Donegal he has also contributed significantly to key exhibitions and projects in recent years such as Vasarely, Hungarian Constructivism and Lovely Weather.
His exhibition titled '70 Years Of Painting' takes us from his early works through to what has become his permanent abstract style.
Those early works include 'Self Portrait', an oil painting that dates back to 1943, 'Port in Brittany' (1946), 'Trees' (watercolour 1955) and 'Microcosms' (watercolour 1964) to his more recent abstract work like 'Abstract landscape' in 2004 , a painting filmed while being made for French television – all of which form part of this latest exhibition.
He has published numerous notes and articles in theoretical physics and was Professor at Marseille University. These dual activities led him to compare art and science and especially their creative processes.
"I formulate them (paintings) in my imagination, mind and muscles and then I make them very quickly," he explained.
"Doing mathematics and physics helped me understand what abstract art is all about. Mathematics is the discovery of structures and physics is the application of structures into reality. The comparision of this made me understand that abstract art is the creation of art structures into reality," he said.
Eleventh century Chinese artist and poet Sn Tung-P'o wrote:
Before painting a bamboo, you must have the bamboo grow in your inner self. Then with concentrated eyes, brush in hand, the vision of the bamboo surges. Seize instantly this vision with your brush, as it may vanish as quickly as the hare when the hunter approaches.
"This is also true for mental images. As in mathematics, you don't need unnecesary hypothetis to add to a painting.
"That's why the background in my paintings are blank. You don't need to add things to fill in the painting. Actually, comparisions between mathematics and art have given me a better understanding of art," he said.
"The painting is finished when the painting in progress and the pictorial idea of th eartist havebth evolved so as to appear to the artist to coincide.
"This is what Braque expressed when he said, 'The painting is finished when it has erased the idea,'" he said.
Co-Editor of Leonardo (1970-1986) and Honorary Editor since 1986, Jacques created a University Department of Visual Arts at Marseille University and delivered a course on art and science.
The exhibition, who opens tomorrow, runs until June 21
Posted: 8:30 am June 3, 2013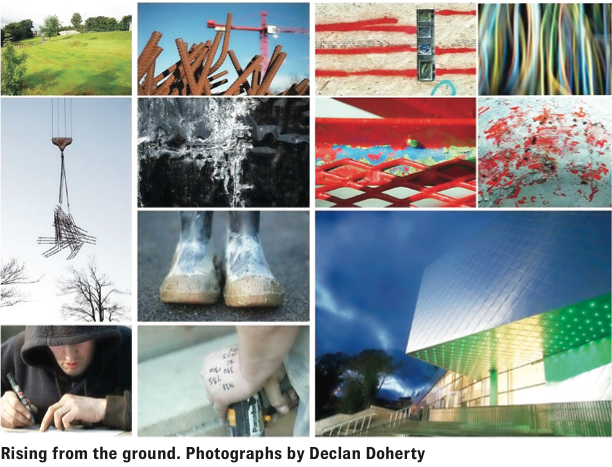 The Regional Cultural Centre Letterkenny, that first opened its doors to the public in 2007, is celebrating its 10th...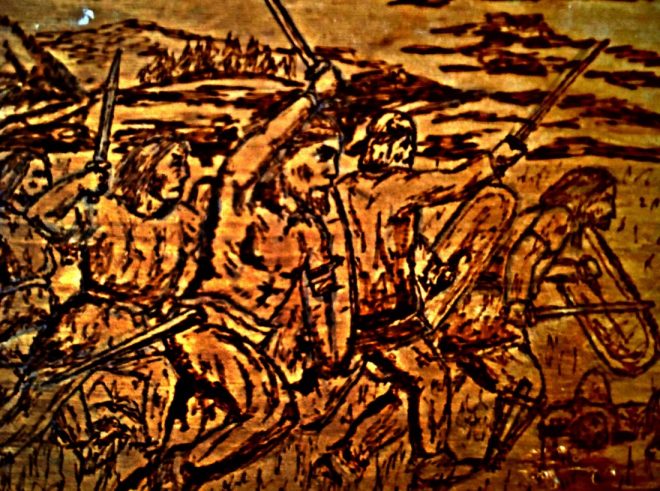 A YOUNG Convoy artist has burned images of local mythological legends on to old chairs in order to promote...
View photos from The Crosshill Gallery's Terry Bradley exhibition, which took place on Friday evening.