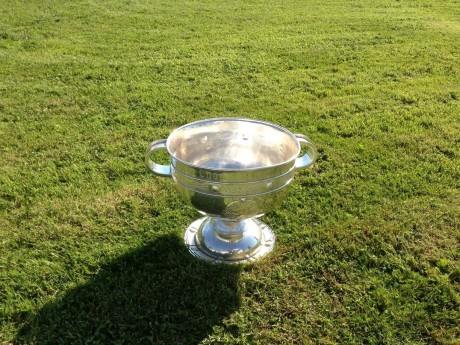 DONEGAL GAA as reigning All Ireland Senior Football Champions are delighted to announce that for the first time in GAA history, Ireland's most sought after and prized piece of silverware, the Sam Maguire Cup will make a maiden trip to Australia this month.
In light of the year of The Gathering and with a massive Irish contingency 'Down Under' this will be a great opportunity for men, women and children to come together to share in the unforgettable moment of seeing the Sam Maguire first hand, throughout the 7 day Thar na Trasnán Tour of Australia, to take place from June 16 to 24.
Organisations, businesses and clubs based 'Down Under' are delighted to come together in celebration and experience a real piece of the All Ireland Championship excitement, with the first port of call set for Australia's famed Irish Pub the Cock N'Bull, Bondi Junction New South Wales, Sydney on Sunday 16th June from 12pm.
With demand very high the tour will continue midweek through to Melbourne with all donations collected along the tour going in aid of the 2013 Donegal GAA Senior Football Training Fund.
The Sam Maguire Cup will be accompanied on this tour by Cieran Kelly who is Chairman of Club Tír Chonaill, the fundraising arm of Donegal GAA.
"This is a historic first, the first time ever that Sam Maguire has made the long trip Down Under and it is a great opportunity for GAA fans in Sydney and Melbourne to get a chance to see the trophy," says Cieran.
"One thing that brings all Irish people together either at home or abroad is the GAA which has a huge following Down Under. We invite you to share the news with family, friends and relatives based in Australia to don their county colours and to come together to make history in the Thar na Trasnán Tour."
For more information or if you would like the Sam to visit your local pub or business in Sydney or Melbourne, please contact Cieran Kelly on +35387 245 0505. All donations to aid funding for the Donegal GAA Training Centre currently underway in Convoy are welcome and can be made to the following account: Account Name: Club Tír Chonaill; Branch: Bank of Ireland Letterkenny; IBAN Number: IE18BOFI190491582203484
Posted: 10:03 am June 10, 2013