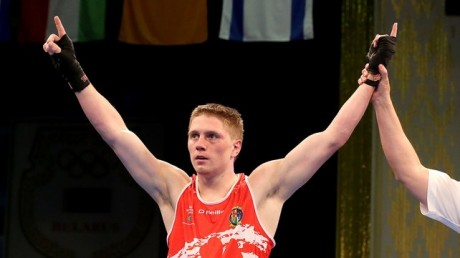 BY CHRIS MCNULTY
JASON Quigley won his first European senior medal on Wednesday and the Ballybofey man goes in search of a colour upgrade this afternoon as he gloves off with Ukraine's Evhen Khytrov, the world champion, in the semi-final at the Palace of Sport in Minsk, Belarus.
Quigley defeated Austraian Arbi Chakaev and German Stefan Haertel this week to guarantee himself bronze – and the Finn Valey ABC middlewight now heads into the biggest fight of his young career this afternoon (1.30pm Irish time).
The 22-year old scored a unanimous 30-27, 30-27, 29-28 decision in Wednesday's quarter-final to win a bronze.
"I'm absolutely delighted. This is easily the best achievement of mine to date," Quigley said, speaking from Minsk.
"I actually can't describe it at the minute. It's the best achievement by far. It's just amazing, but hopefully I'm not done yet."
Haertel had beaten Darren O'Neill, Quigley's old Irish senior championship nemesis, at the Olympics in London 2012. Quigley's lightening quick pace was crucial early on, his stylish avoidance of the German's jabs ensuring he wasn't picked off. Although physically stronger, Haertel was no match for Quigley's gutsy display and the picture afterwards was of an overjoyed and emotionally charged Quigley.
An exhausted Quigley said: "It's about who wants it the most, especially with this computer scoring, and I know when I get into that ring that no one wants it more than me. I think that's what won me the fight today.
"That is the confidence I have now.
Wednesday's quarter-final was a fight that won Quigley rave reviews.
"Jason Quigley came of age today," tweeted the 2008 Olympic silver medalist Kenny Egan.
On Tuesday, Quigley begun his campaign at his first-ever European Senior Championships in some style, recorcding a 30-27, 29-28, 29-28 win over fancied Austrian fighter Arbi Chakaev.
Quigley is on the crest of a wave now. Already a European Youth and European Under 23 Champion, he competes in Belarus having won his first Irish senior title in February with his impressive defeat of Roy Sheahan. Following this week's wins, Quigley is unbeaten in his last 24 fights; a formiddable record.
His mind wandered to home after he assured himself of a bronze. He said: "I started from a young age, me and my father training in the kitchen. I owe it all back to my family."
A first medal at European senior level will increase his funding from 2014, but foremost on his mind now will be this afternoon's date with Evhen Khytrov, who won gold at the 2011 World Championships in Baku.
Khytrov was controversially beaten by British boxer Anthony Ogogo at the Olympics last summer, with Ukrainian officials taking the step of appealing the countback decision. At the Gee Bee Multi Nations in Helsinki two years ago, Quigley had beaten Ogogo 13-5 in the final.
Quigley is joined by Paddy Barns, John Joe Nevin and Michael Conlan in winning at least bronze with Ireland having the highest representation of western Europe in the semi-finals.
Posted: 10:00 am June 7, 2013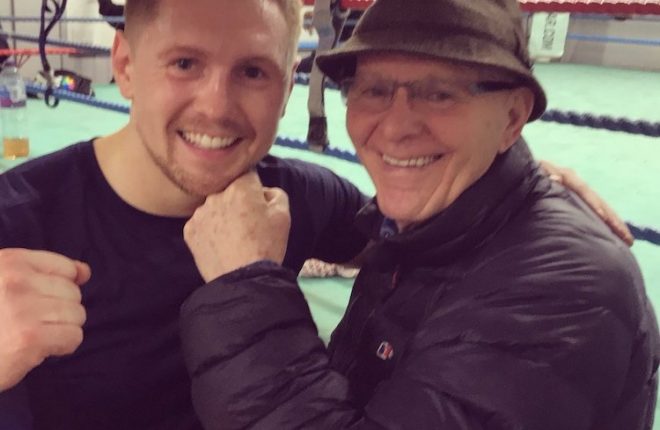 Brendan Ingle's funeral takes place in Sheffield today.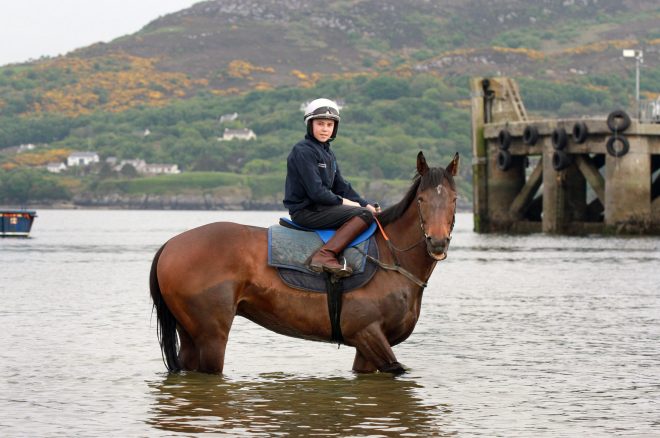 The 15-year-old Errigal College third year student landed five winners on what was the opening day of the North...