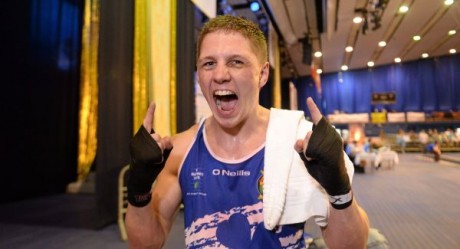 BY CHRIS MCNULTY
JASON Quigley stands on the cusp of Donegal's first-ever European senior boxing gold medal as the Ballybofey battler takes on Romanian Bogdan Juratoni in this afternoon's middleweight final.
Quigley has already won three fights, including yesterday's semi-final against World Number 1 Evhen Khytrov and this afternoon the Finn Valley ABC star goes for gold at the Palace of Sport in the Belarus capital, Minsk.
The 22-year old has lit the touch paper this week.
Quigley is already etched in history as he is the only Irish boxer ever to claim two continental gold medals. But his wins at the 2009 European Youths and the 2012 European Under 23s were underage titles, whereas this is Europe's crème de la crème.
Few gave Quigley a prayer against Ukraine king Khytrov in yesterday's semi, but it is these moments that Quigley finds the extra mettle.
It was the best performance of his young career. That he took the unanimous verdicts of the Ecuadorian, German and French judges to claim an emphatic 30-27, 3-27 and 29-28 is a measure of the display given by the determined Quigley.
Khytrov threw all his might at Quigley, but that counter-punching and stylish resistance to the advances of opponents was there in all its glory as the Donegal man grew in stature and confidence as the fight progressed.
Quigley was unfazed and stunned the Ukrainian as he went eyeball-to-eyeball to claim all three stanza of a bout that announced his arrival to this stage in some fashion.
Quigley had beaten Arbi Charkaev on Tuesday in what was his first bout at this level, before overcoming German Stefan Haertel to claim bronze on Wednesday.
He was written off ahead of his bout with Khytrov, but Kenny Egan, the 2008 Olympic silver medalist, had seen the Ballybofey man close hand. Egan tweeted in advance of the fight: "Jason Quigley has it all to do but you know what……. I fancy him for it."
And Quigley didn't disappoint with a stunning performance.
"You know you have to pull it out of the bag. That there was the best performance of my life," said Quigley.
"I'm being honest; that was an easier fight than the German because there was so much pressure against the German. The fact of getting a medal out here would have been my third European medal (two at underage level). I'm absolutely buzzing."
Now, he faces Romanian champion Juratoni, a bronze medalist at the 2011 World Championships in Baku.
Quigley is one of four Irish boxers guaranteed a medal. Paddy Barnes will take home silver as he has been forced to withdraw because of a fractured nose. Quigley's final will be preceded by finals involving Irish fighters John Joe Nevin and Michael Conlan.
Posted: 11:07 am June 8, 2013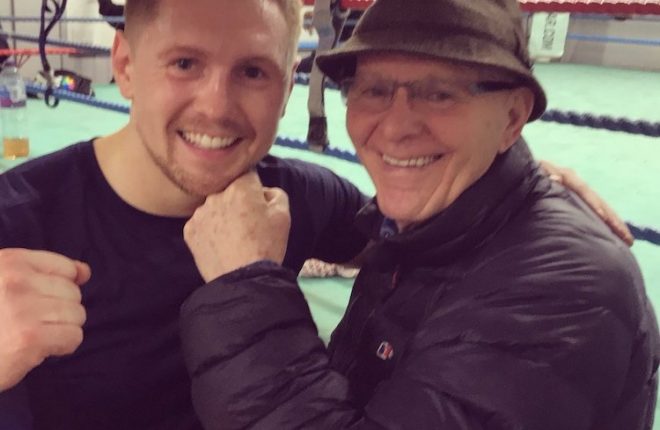 Brendan Ingle's funeral takes place in Sheffield today.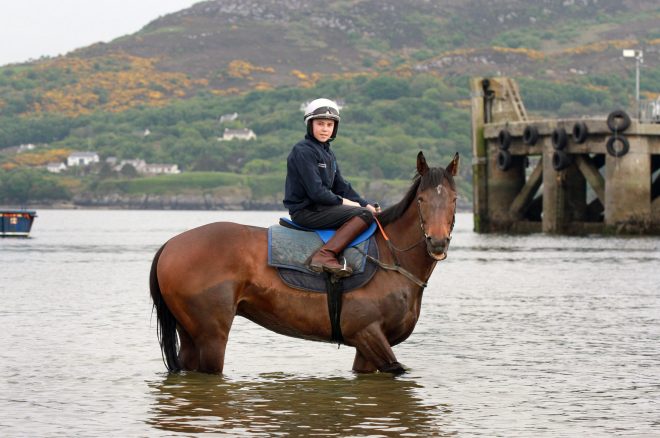 The 15-year-old Errigal College third year student landed five winners on what was the opening day of the North...