EXCLUSIVE:
YOUNG Donegal brothers Rónán and Conor Mc Garvey have secured the biggest scoop of their lives by getting the green light to provide America's first family with Donegal Pens during their Irish visit this week.
The schoolboys plotted an idea during an interview about their success on Dragons' Den to target the G8 summit leaders with a gift of a Donegal pen each and they contacted the Embassies and the Lough Erne Resort in Fermanagh where the summit is being hosted.
Unfortunately they were informed by the hotel that the British Foreign Office had already selected the gifts for the trip and they assumed they had missed their big chance.
However, on Wednesday afternoon Rónán (16) received a phone call from an official at the US Consulate in Belfast accepting their offer to provide President Obama, his wife Michelle and daughters Malia and Sasha with Donegal Pens.
The pressure was now on as the pens had to be in Belfast by Friday so Rónán and Conor (13) began crafting four very unique pens for their special recipients.
They crafted two pens for President Obama and his wife Michelle from Irish bog oak sourced from bog land at Inver, South Donegal, and a native Donegal Oak and Donegal Ash for Malia and Sasha.
The pens were presented in a hand-made Irish yew wooden bowl and carefully packed together with information on how the young entrepreneurs started their business in 2009.
On Thursday morning the package was sent by courier to the US Consulate in Belfast where Consulate Supervisor Catherine Redmond is ensuring they will be presented to President Obama at the G8 summit today.
For security reasons it was not possible for the boys to be invited to present the pens personally but they are delighted to think that the President of the United States and his family are now proud owners of Donegal Pens.
"When the hotel told us the gifts had already been selected, we kind of forgot about it. Then, on Wednesday we got the call to say our offer of gifts was being accepted for the Obama family," said Rónán.
"It's a great honour for us and certainly the most high profile people ever to have Donegal Pens. Whether or not President Obama will sign any documents with his pen during the G8 we don't know but hopefully he'll use it at some stage," added Conor.
Their full range of pens can be viewed on www.donegalpens.com
Posted: 9:01 pm June 16, 2013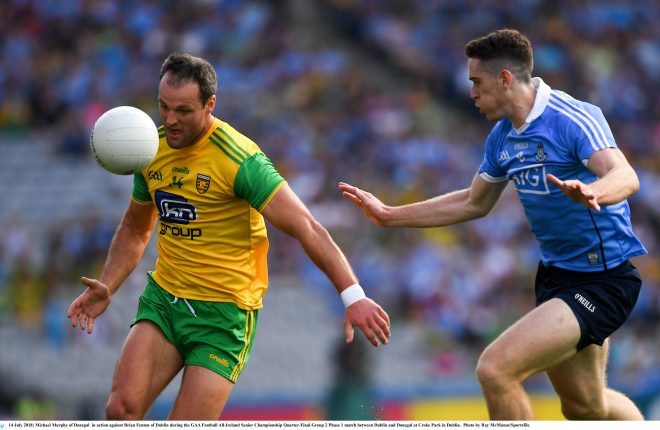 Dublin too strong in Croker.