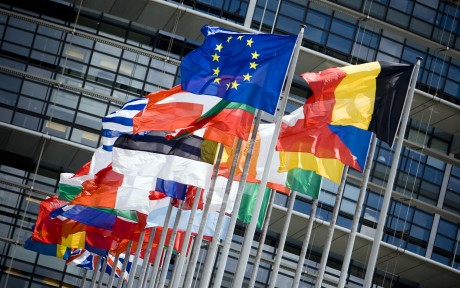 THE Bureau of the European Parliament has supported a recommendation by the President of the European Parliament to establish an Irish language version of the EP website.
A cross-party delegation of Irish MEPs led by Pat the Cope Gallagher met with President Martin Shultz recently to discuss the absence of a Irish version of the website.
The president listened to the case put by the delegation and agreed to support the establishment of an Irish version. In practical terms, he agreed to recommend to the Bureau of the European Parliament for this to be approved at its next meeting.
Yesterday in Strasbourg, the bureau supported the recommendation of the president and charged his officials to make the necessary steps for introducing an Irish language website.
Ireland North West MEP Pat the Cope Gallagher, who has been pursuing the issue for over two years, said this morning: "I am extremely pleased that the bureau has supported the President's recommendation to establish an Irish language version of the Parliament's website.
"The European Parliament website is currently produced in 22 out of the 23 official languages of the EU, all with the exception of Irish.
"Moreover, all other EU institutions including the European Commission and Council of Ministers have a website in Irish. This decision reverses what was simply a matter of discrimination against the Irish language. I am confident that the Irish version of the website will be up and running by the end of the year," said Mr Gallagher.
Posted: 12:53 pm June 11, 2013