THE Finn Valley united on Monday evening to hand European middleweight champion Jason Quigley the hero's welcome he deserved.
Sporting two black eyes for the troubles of blasting his way to European gold at the weekend, Quigley was stunned at the turnout.
"I just can't believe the crowd that has come out here tonight, but I knew all along that the people of Ireland, the people of Donegal and the people of Ballybofey and Stranorlar were behind me all the way," said the 22-year old son of Conor and Murial Quigley from the Beeches, Ballybofey.
Quigley defeated Romanian Bogdan Juratoni in the final in the Belarus capital, Minsk.
It is the first ever gold medal won by a Donegal boxer at these Championships – and, including Katie Taylor's five, is the 15th by an Irish boxer since 1939.
"It hasn't sunk in, it's just unbelievable,"
"This is just amazing," said his delighted father Conor, who acts as his coach. "We have worked so hard and had so many knocks and disappointments. I'm just over the moon for Jason.
"He really deserves this. It is only a stepping stone to where he really wants to go – but we'll enjoy this for a while before we plan our next move."
Monday's welcome home reception was held at the Finn Valley Centre, a stone's throw from the Quigley homestead at Ard McCool in Stranorlar, which is said to have sent tremors around the locality on Saturday as the red corner's hand was hoisted aloft! Indeed, from Ard McCool to Ard McCarron there was a real sense of pride in their air – one of our own has gone and conquered the continent.
Patsy McGonagle was MC for the night and the special guests were a who's who of the boxing fraternity that gave an indication of just what this achievement meant: The Mayor of Donegal, Cllr Frank McBrearty jnr was joined at the top table by Peter O'Donnell the President of the Donegal Boxing Board as well as Brian Anderson snr, the Ballybofey man who boxed at the 1964 Olympic Games, and the great Charlie Nash from Derry who was joined by Eugene Duffy from the Derry Co Board.
Sports Writer Chris McNulty caught up with Jason for a talk and the interview was filmed by Declan Doherty
Posted: 7:16 pm June 13, 2013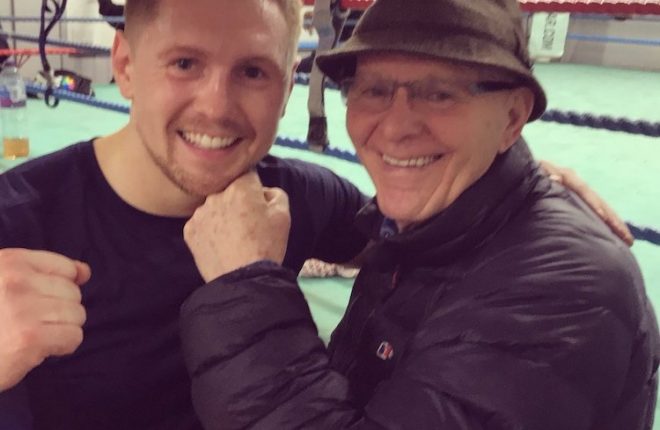 Brendan Ingle's funeral takes place in Sheffield today.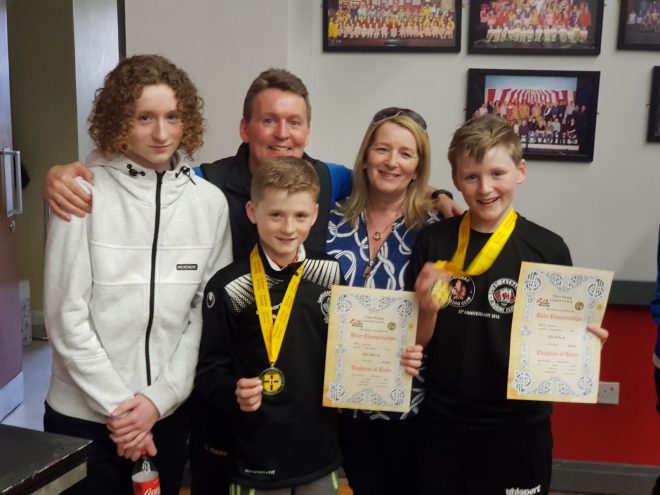 Seán Brady Devenney (11) and older brother Cathaír (12) from Corgary, Ballybofey, now progress to the All-Ireland finals in...