BY SEÁN P. FEENY
LAST Friday a young Gaoth Dobhair woman landed at the Eiffel Tower in Paris having cycled for five days from Dublin all in aid of a charity very close to her heart.
Jordanna Boyle raised an impressive €5,400 (and still counting) for Console The National Suicide Charity by taking on this big challenge.
It was an emotional moment for 26-year-old Jordanna from Cois Cladaigh when she was greeted by her brother Jamie and his girlfriend Shauna Ferry at the Parisian landmark, having spent months training and fund-raising leading up to this moment.
Following the tragic death of her uncle, Tadhg Boyle who sadly took his own life at the age of 52 in February 2012, the daughter of Jimmy and Mary Boyle, looked into different organisations that supporting people in suicidal crisis, but also those bereaved by suicide. That's when she came across Console The National Suicide Charity who do exactly that through professional Counselling, support and 24-hour help line services.
Console was established in 2002 by Paul Kelly after he had experienced the grief of losing a loved one by suicide. Through his loss, Paul recognised a need for a dedicated suicide prevention, intervention and postvention service here in Ireland.
When Jordanna contacted Console, she found out that the organisation had several centres around the country, including Dublin, Cork, Galway, Limerick, Athlone, Wexford, Mayo and Kildare, but to-date had no centre located in Donegal.
"They told me that they were actually looking to set up a centre in Donegal this autumn and that's when I decided I would try and do something to assist them.
"I recent years there have been so many suicides in our parish of Gaoth Dobhair, the neighbouring parishes and throughout the county and the services Console provide would be so valuable to the people of Donegal," said Jordanna.
Last Monday Jordanna and 16 fellow charities cyclists, all taking part in aid of various causes, set off fro Dublin to Rosslare where they got the ferry to Cherbourg.
"It was a very tough challenge, but also very enjoyable journey. It was an incredible moment when we finally got into Paris and could see the Eiffel Tower, but getting there seemed to take ages," she laughed, "It was quite emotional when I got there and was greeted by Jamie and Shauna who had travelled over for two days to welcome me."
Jordanna said she does feel she was able to raise a lot of awareness for the charity who have just confirmed to her that they will soon have a presence in Donegal.
"Before I left I spoke to the people at Console and they told me that they are currently training people in Letterkenny and are in discussions with the HSE regarding a premises and they hope to be open before the end of the year, which is fantastic and it really made me feel like I did something worthwhile, as it will be so valuable to have Console here in the county."
Jordanna said she is very grateful to all the local businesses, family and friends who supported her in her fund-raising. You can still donate by contacting Jordanna via e-mail on jordannaboyle@yahoo.ie or Mobile 086320009.
Posted: 11:00 am June 28, 2013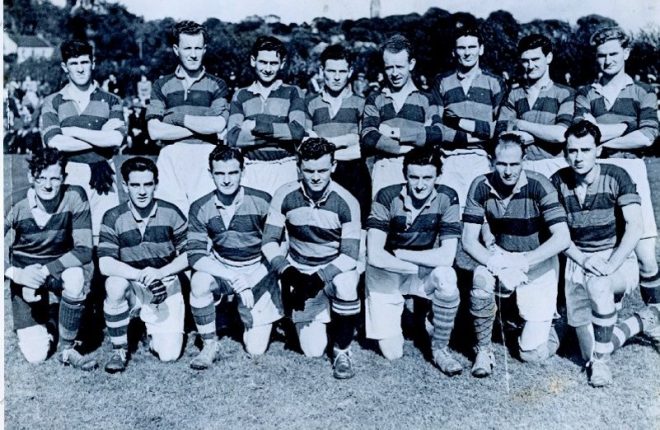 There is a great rivalry between the two clubs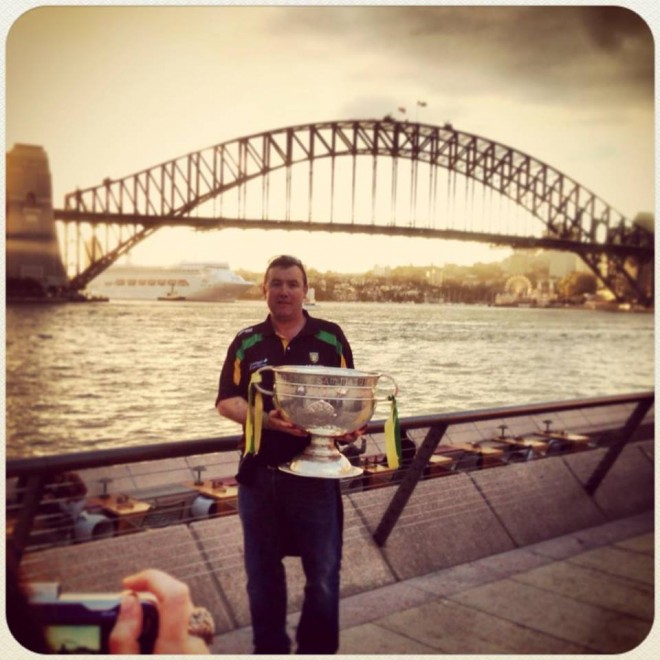 Donegal have been without a Cisteoir since July when St Naul's clubman Cieran Kelly stepped down, and the Executive...