THREE leading travel and lifestyle journalists from France visited Donegal at the weekend, as guests of Tourism Ireland.
The journalists, who write for a variety of online and print publications with a combined readership of about 160,000 people – or potential French holidaymakers – were here to check out some of the many things to see and do in this part of Ireland, and to soak up the atmosphere of the Sea Sessions festival in Bundoran, for feature stories they are researching about surfing breaks and holidays in Donegal and Ireland. It was also a fantastic opportunity for Tourism Ireland to highlight the many other festivals and events taking place here during this special year of The Gathering Ireland 2013.
As well as enjoying the Sea Sessions festivities, the journalists' enjoyed a morning of surfing and blokarting in Bundoran, followed by a guided walk along the Slieve League cliffs. They enjoyed a cruise around Donegal Bay and paid a visit to Glebe House and Gardens near Letterkenny. Their itinerary, designed by Fáilte Ireland, also included a tour of Glenveagh Castle and Gardens and a visit to Glencolmcille Folk Village. During their time here, they also got to experience some fantastic cuisine, sampling the fare at places like La Sabbia and the Peak Restaurant in Bundoran. They stayed at the Great Northern Hotel in Bundoran.
Monica MacLaverty, Tourism Ireland's manager for Southern Europe, said: "Tourism Ireland was delighted to bring these journalists to Donegal and Ireland. For many of the group, it was their first time here and they were extremely impressed by the spectacular scenery and great surf, the range of things to see and do, as well as by the hospitality and friendliness of the people they met. Fact-finding visits like this are very important; they are a really effective way for us to get positive exposure for Ireland through the media in France, helping us to showcase the superb tourism product on offer to a huge audience of potential holidaymakers in France.
"Although the major focus of Tourism Ireland's promotional activity to highlight The Gathering this year is in countries with a strong Diaspora connection – like Britain, the US, Canada and Australia – Tourism Ireland is also working hard in markets like France to highlight Ireland and The Gathering. We are extending an invitation to the tens of millions of people across the world who have ancestral links with Ireland to 'come home' this year, as well as to the many others who feel connected by friendship, business or education, or who simply hold an affection for what Ireland has given to the world."
Tourism Ireland undertakes a busy publicity programme around the world each year to raise the profile of the destination – and media visits to Ireland are a key element of that programme. In 2012, there were over 1,400 media visits to the island of Ireland, which helped to generate articles and broadcasts around the globe worth about €50 million in equivalent advertising value.
Posted: 11:39 am June 27, 2013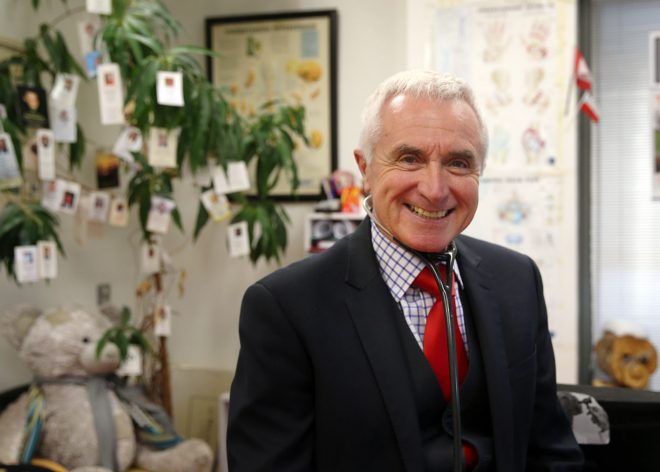 Letterkenny based GP Dr James McDaid said that an 'awful' lot of people across Donegal were using benzodiazepines.