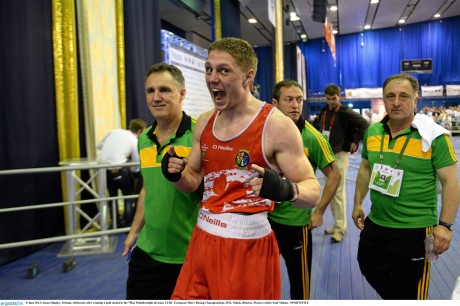 BY CHRIS MCNULTY
DONEGAL'S golden boy, Jason Quigley, will get a hero's welcome in Ballybofey this evening.
Boxing in the middleweight division, Quigley defeated Romanian Bogdan Juratoni in the final in the Belarus capital, Minsk.
It is the first ever gold medal won by a Donegal boxer at these Championships – and, including Katie Taylor's five, is the 15th by an Irish boxer since 1939.
Quigley returned to Dublin Airport last night, sporting two 'shiners' – but with another shiner, the gold medal, around his neck.
This evening, a huge crowd is expected to converge in Quigley's hometown to salute the new king of Europe.
A reception is to be held for the young boxer, who now has won three continental golds (a record for an Irish boxer) having previously been the Youth and Under 23 Champion.
"It hasn't sunk in, it's just unbelievable," Quigley told the Donegal News from Minsk yesterday morning.
Jason is a son of proud parents, Conor and Murial Quigley from The Beeches in Ballybofey.
"This is just amazing," said his delighted father Conor, who acts as his coach. "We have worked so hard and had so many knocks and disappointments. I'm just over the moon for Jason.
"He really deserves this. It is only a stepping stone to where he really wants to go – but we'll enjoy this for a while before we plan our next move."
Jason made the boxing world stand up and take note of his magnificent talents all week, especially when he beat the world number 1, Evhen Khytrov in Friday's semi-final.
"What a performance by Jason," said Irish Head Coach, Billy Walsh, yesterday morning.
"Jason boxed out of his skin against some of the best in the world – and he beat them all."
Now, Donegal will turn out in numbers to salute its new golden boy.
Posted: 11:22 am June 10, 2013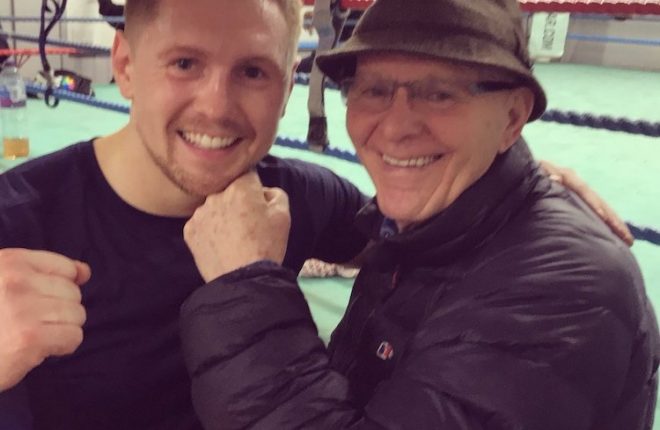 Brendan Ingle's funeral takes place in Sheffield today.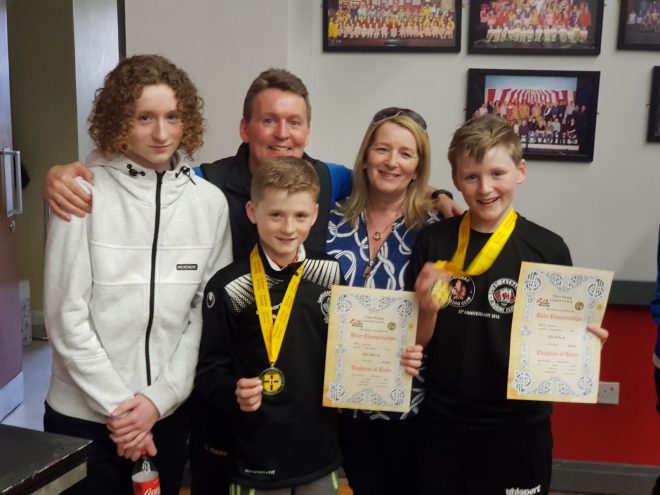 Seán Brady Devenney (11) and older brother Cathaír (12) from Corgary, Ballybofey, now progress to the All-Ireland finals in...