BY SEÁN P. FEENY
LAST week a charismatic Donegal chef received one of his highest accolades to date when he was named Best Chef In Leinster.
Ramelton's Gary O'Hanlon, head chef of Viewmount Country House in County Longford, received the prestigious award at the Restaurant Association of Ireland's awards ceremony in the Burlington Hotel, Dublin, on Monday, June 14.
Over 800 guests attended the function, including the 'who's who' of the gastronomy world and the chef said it was a huge honour to receive the award in front of his peers.
Gary, who has now been working in Longford for five years having returned from Boston, admitted this was an award he had been hoping to win for some time.
"We've received the Best Hotel Restaurant in Leinster twice and I've been voted Best Chef in Longford, but this is the one I wanted and now I'll hope to go one step further.
"After waiting so many years to get Best Chef in Leinster I was gutted not to get overall Irish title, but at least I know I'm in the top five and one day I'll hopefully make the next jump; that's in the back of my mind and these are the tiny things that keep you striving to get better.
"Leinster is a real hot bed for good food and it's a huge province so it is fantastic to be able to get some national prominence for Viewpoint and I would confidently put us up there with one of the top five in the country," said Gary.
Gary also paid tribute to the other Donegal winners at the awards, Letterkenny's Sargasso Restaurant winner of the Just Ask award and Cathedral town native Brian McMonagle whose Brewer's House in Tyrone won Best Gastro Pub in Ireland.
A proud Donegal man who sources a lot of his products, especially seafoods, from his native county, Gary is also the Donegal Food Strategy Ambassador since last July.
"I have been working with the Donegal Enterprise Board to develop a food strategy which entails encouraging chefs to source more local products and to assist people making their own products, whether it is craft beers, seafoods or vegetables.
"It has become very fashionable to source your own products, especially locally, but that's all I know I've been doing it for years, back to when I was working in Rosapenna and I still operate that way at Viewpoint Country House," he said.
"The enterprise board now has 14 more food related businesses receiving help and I have given talks and met some of them to speak about my own experience."
Last Monday he was again travelling around the county visiting businesses like Marine Harvest in Fanad, and a start-up business in Carrigart, The Haven Smokehouse.
"The Smokehouse, owned by Sue Cruse and Declan McConnellogue, is one of the new start-ups being assisted by the County Food Strategy.
"I did a tasting of their products at Christmas and tasted some of their smoked salmon and I was brutally honest with them and told them that it still needed a bit of work, but that's what it's all about, they have since got it right and I gave them their first order for Viewpoint today."
Gary said he also recently did a tasting of the Kinnegar craft beers which are being brewed in Rathmullan and the chef predicts that they are going to be one of the biggest food finds the county has produced in a long time. "It's up to par with the best craft beers I've tasted."
The Longford chef said his native county is thriving and paid tribute to the many chefs doing great work in the community promoting food.
He said: "Donegal is thriving. Even now in 12 months we have seen a shift in interest on a massive scale, I only need to start tweeting about a new product I have discovered in Donegal and it generates a lot of interest amongst people in the industry.
"I still have very strong connections to Donegal; home is where the heart is for me and where all my foundations began from growing vegetables with the family to buying all my seafoods from businesses here such as Edward Gallagher's oysters in Dungloe and I never realised until today that the Clare Island organic salmon I buy is made by Marine Harvest.
"One thing that the county is still lacking, if I had to make a rallying call, is a good cheese, so if there is someone out there, I'd love to hear from them."
Posted: 1:00 pm June 21, 2013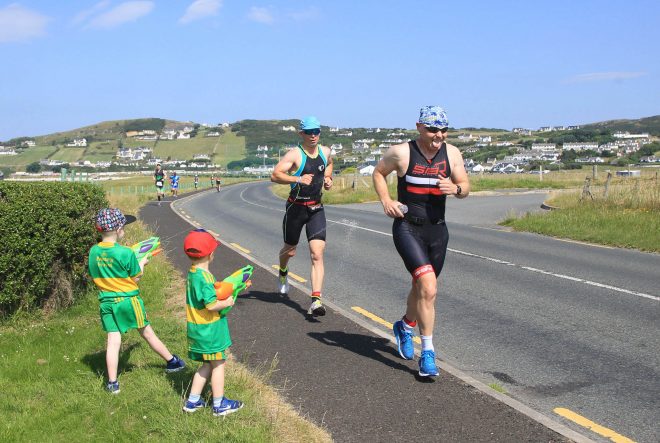 The event, hosted by the Letterkenny 24/7 Triathlon Club, had been in the planning for quite a while.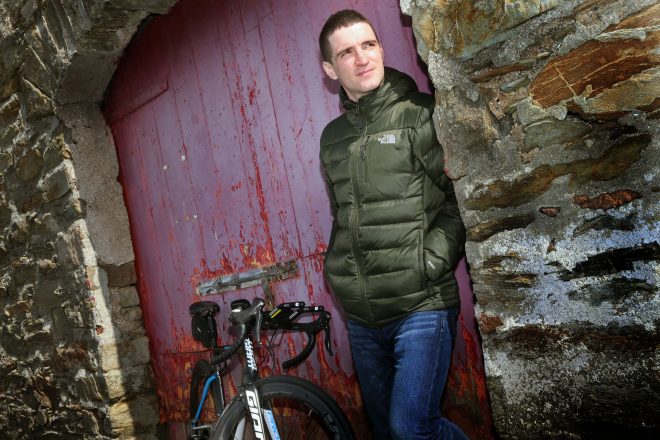 Marty Lynch is lighter, leaner, stronger and smarter. While the prospect of going for three-in-a-row next year is appealing,...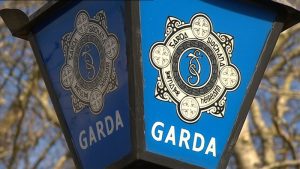 BURGLARS broke into a home in Ramelton in the early hours of Sunday morning using a stolen key. Gardai...