BY SEÁN P. FEENY
THIS weekend Donegal rock band The Plea make a long-awaited return to Donegal for a live performance at the Greenroom Live in Letterkenny.
Ballyliffin brothers Den and Dermot Doherty visited the Cathedral town last week ahead of their first Donegal performance in quite some time.
The Plea are doing a number of dates in Ireland ahead of what promises to be a very busy summer schedule with the release of their debut album The Dreamers Stadium in several countries around Europe. The band will play at Whelan's in Dublin Wednesday, The Empire in Belfast on Thursday before coming home to Donegal on Friday night, May 3.
It certainly is a real homecoming for the band as not only are Den and Dermot from Donegal, but two other members of the band Paul Toland (bass), Dave McEleney (guitar) are also from Ballyliffin, while drummer Gerry Strawbridge hails from Strabane.
Dermot said: "We are looking forward to get to play back home here in Donegal again, it's been a long time since we last played.
"Doing a few dates in Letterkenny, Belfast and Dublin gives us a chance to play our music live for people who have bought our album."
Den said: "The Greenroom looks like a really cool place and it's great that there is a place where Donegal bands can play original music.
Dermot added: "Like everyone we did all the bars and played the cover sets, where you sneak the odd original in. But it's great that there is a venue where band's can play their own music and know that people are coming to see exactly that."
The Plea have already released The Dreamers Stadium in Ireland, but it's now going to be released in countries like Germany where they have already built a fan base.
Dermot: "Den and I wrote and recorded all the demos for the album with Pete Doherty in Strabane in about three weeks before we took them to our producer Chris Potter (U2, The Verve, Keane, Blur, The Rolling Stones).
"We had written a full album before that, Modern Chaos, but when we got signed to the Belgian label R&S Records, we decided why should write all new material.
"We went into Chris Potter's studio knowing what we wanted to do and he was happy with the demos we had done so it was all about re-recording the songs again properly and taking them a step further and see what we could do with them."
All the while The Plea have also performed live all around Europe a lot. Den said: "If you can't play live you l shouldn't be in a band, it's as simple as that. When you are writing these songs you are thinking 'Is this going to work live?'.
"You try and keep it half simple when you are recording it so you can do it live. When we perform out songs live I think they are very close to the CD, but not in a fake way."
One of their more recent live performances was to their biggest crowd yet when they opened for Snow Patrol on two dates in Germany.
Dermot said: "Supporting Snow Patrol was a big live moment for us, walking onto a stage to play for 10,000 people. It's the first time we had performed to an audience that big, but it was like any other gig for us, we just went out there and played our songs.
"It showed us the other side of the music industry, the scale that every musician wants to reach, but they (Snow Patrol) were all sound, there was no divas among them."
Den said: "We only did two shows with them but it was crazy the first time we walked out to a stadium that was full and you don't know how people will react to your music."
Dermot added: "The first gig we did in Belgium is still one of my favourites. It was a small venue but it was packed and people were singing along to our songs."
Den said they have been getting a great reaction from music fans in Germany, in particular, and they are due to go on a ten-date tour there this summer while also playing the festival circuit on mainland Europe to promote their album.
"We also want to get into the studio as much as we can as we are planning to release new material in Ireland in September hopefully."
Since we last caught up with the band, The Plea has had a new addition and is now a five-piece with the arrival of 'Handsome Dave' McEleney.
A fellow Ballyliffin man, Dave has joined the band as a roadie and additional musician any time The Plea have toured around Ireland.
"We knew he played guitar, den actually taught him a long time ago. So when it came down to playing the album live, it was great to have the extra guitar and we said to Dave you're here with us so you may as well join the band and it worked out well, it just means that we don't have anyone to shift the gear anymore," Dermot laughed.
2012 saw the band and their music featuring on radio shows, TV screens, and newspapers throughout Ireland while in the UK, The Plea picked up some great press with reviews from a broad spectrum of press from Q to Metro, BBC Online to the Daily Star, and have been finding traction at the holy grail of radio, with plays from the likes of Graham Norton and Bob Harris on BBC and playlist slots on many rock shows and stations. Whispering Bob also made previous single 'Oh Ah Yay' his single of 2012. This year looks set to be an exciting one for the band.
Keep posted on all the latest news via Facebook at 'The Plea Official' and 'Greenroom Live Letterkenny'. And check out the video to Glass Waltz below, starring fellow Ballyliffin man Michael McLaughlin.
Posted: 1:30 pm May 2, 2013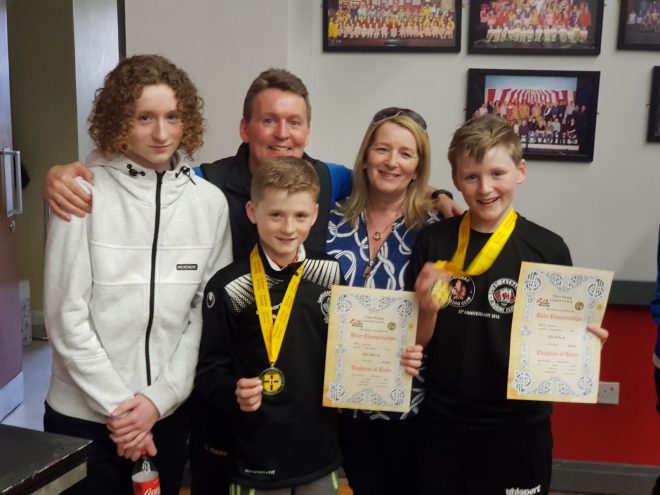 Seán Brady Devenney (11) and older brother Cathaír (12) from Corgary, Ballybofey, now progress to the All-Ireland finals in...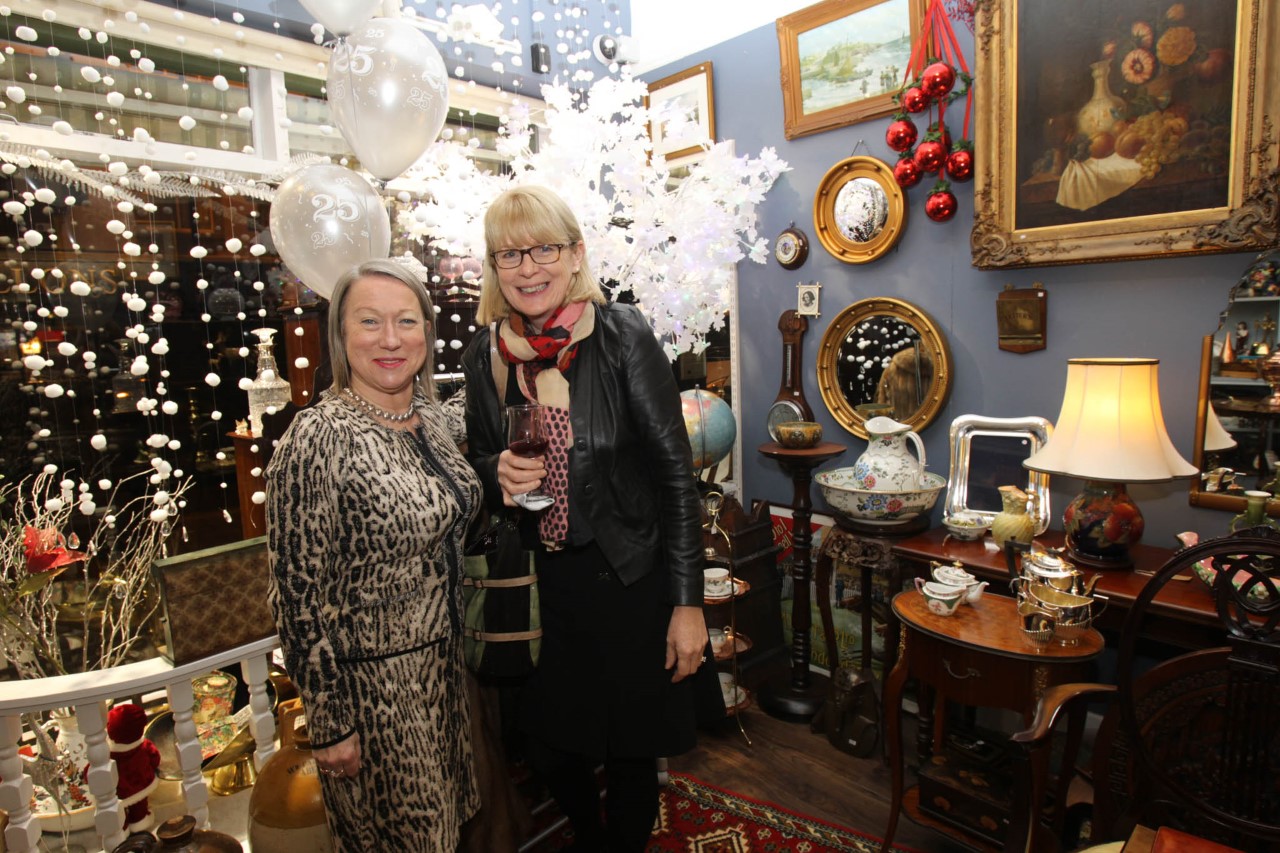 MOURNE Antiques on the Main Street in Letterkenny is celebrating 25 years in business. Owner Frances Spears took...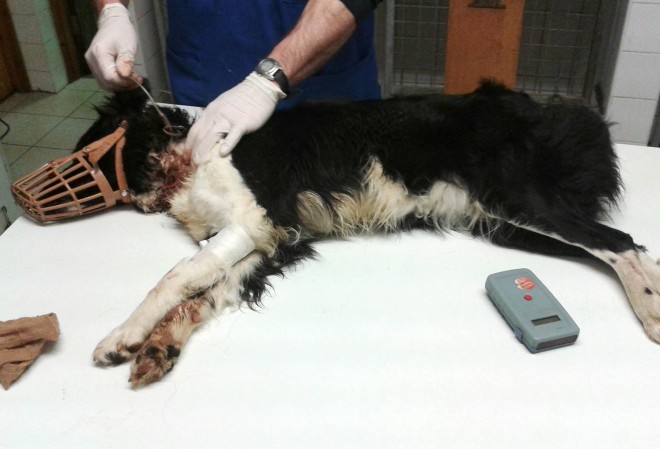 I know of one local person who is attending veterinary college in Budapest while another student vet from Castlefin...