LETTERKENNY will be alive with the sound of traditional music this weekend as the local Comhaltas branch hosts the 12th Annual Hughie Mc Govern festival.
The event is held to remember and honour Hughie's great contribution to traditional Irish culture in the Letterkenny area and in Donegal in general.
Born in Bawnboy, County Cavan, he came to live in Letterkenny in 1927.
He first worked in a garage on the Port Road before acquiring a hackney service.
Later he became a well-known undertaker in Letterkenny and following Pope John Paul II's visit to Ireland in 1979 Hughie purchased the famous Pope mobile.
Hughie's great ability was in keeping musicians together and through his sessions he offered a performance platform for traditional players both young and old.
He pioneered those first organised traditional music sessions in the 40s and 50s in his sister Nelly McGovern's Pub in Lower Main Street.
The Letterkenny branch of Comhaltas came into existence in October 1957 with Hughie as its first chairman and the late Paddy Tunney the first Secretary.
Hughie remained in that branch position right up until his passing on July 9, 2001. Hughie's weekly Comhaltas Tuesday night session attracted generations of musicians from all over Donegal down through the years and this is his legacy to the branch today who unfailingly congregate every Tuesday night in Gallaghers's Hotel to share the music and traditional culture he loved so much.
Friday afternoon sees the arrival of 14 musicians from Coventry Comhaltas Branch which has strong ties with Letterkenny through its chairman Hughie Gallagher, originally from the Cathedral town.
The 'Living Tradition' concert will take place in the RCC, Port Rd at 8.00 pm and feature local traditional talent young and old.
Fresh from the County Fleadh, the O Domhnaill and Coleman families, the Branch Senior grúpa ceoil group, and several successful individual performers will perform.
It should be a really entertaining night. Afterwards the session will take place in Gallaghers' Hotel. On Saturday there will be an historical/musical tour to Derry, the British City of Culture 2013, which will host Fleadh Cheoil na hÉireann in August.
Bus leaves at 12.00pm. Gallaghers's Hotel will again be the venue for Saturday night's sessions from 9.00 pm onwards.
There will be a traditional musicians' mass in the Church of the Irish Martyrs at 6.00pm on Sunday and everyone is welcome to attend.
The weekend will conclude with a farewell session in Gallagher's Hotel.
Posted: 4:57 pm May 22, 2013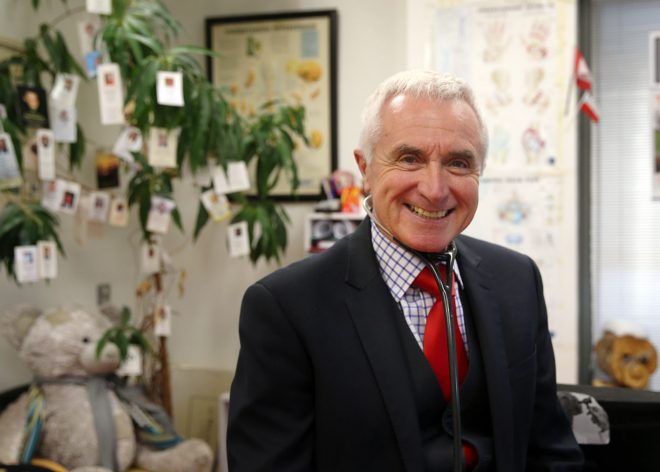 Letterkenny based GP Dr James McDaid said that an 'awful' lot of people across Donegal were using benzodiazepines.