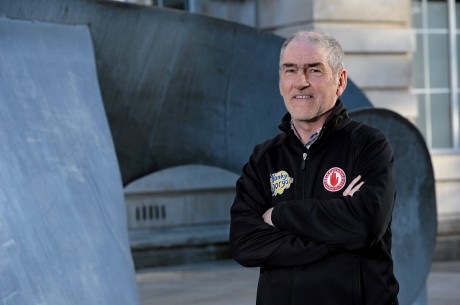 MICKEY Harte, the Tyrone senior football team manager, has turned the heat up on the hob upon which his team's high-octane Ulster Championship clash with Donegal rests by insisting that his team 'owe Donegal a defeat' following two years of heartbreak in semi-finals.
The 2013 variety comes in a quarter-final in Ballybofey and follows two years in which Donegal defeat Harte's Red Hands in Ulster semi-finals in Clones. In 2011, Dermot Molloy netted a late goal to win the day and last year Paul Durcan made a stunning save to thwart Martin Penrose in the closing seconds.
As he prepares to take his team into Donegal's back garden, Harte said that, while he doesn't see it as a 'personal challenge' to defeat Jim McGuinness and Donegal, his team do.
"We see it as a collective effort," said Harte at the launch of the Ulster Championship at the Ulster Museum at Belfast's Botanic Gardens on Wednesday night.
"Collectively, we owe Donegal a defeat in the Championship. That goes without saying. The results of the last two years tell us that. It is nothing personal between myself and Jim McGuinness. We are part of a unit, they are part of a unit and we'd like for our unit to win this time."
Stephen O'Neill will be fit for the Ballybofey clash says Harte, after the Clann na nGael man missed Sunday's League final defeat to Dublin having gone over on a ball in the warm-up, but there are fresh concerns over the fitness of Aidan Cassidy, who has sustained an ankle ligament injury.
"It is well swollen up and it would probably take up to two weeks to get him back in training again, which is a big, big loss to us," Harte said.
"It means that he hasn't got the full month's training done and that means has hasn't the same level of fitness to last 70 minutes. It certainly curtails his 70-minute contribution. We'd be certainly hopeful that he'll be able to give us some time if the injury clears up."
The three-time All-Ireland winning manager had been vocal in his calls for the game between the reigning All-Ireland holders, Donegal, and their nearest rivals to be played at St Tiernach's Park in Clones.
Harte, who has also confirmed that he and his players' boycott of RTE (who are to broadcast the game) will continue, said: "For the sake of the number of people who want to watch the game, I felt that Clones would have been the better venue. Donegal had the call on it.
"They were drawn out first so they had the right to look for the home venue. I have no complaints at all, but I'm just saying that it will be difficult for all those who want to see the game to get into Ballybofey.
"It's going to have an atmosphere of its own. It'll be pretty intense and that is good to see a ground full to the neck.
"That will be good – but I'd like for it to be in Clones with 33,000 rather than Ballybofey with 18,000."
Posted: 8:00 pm May 3, 2013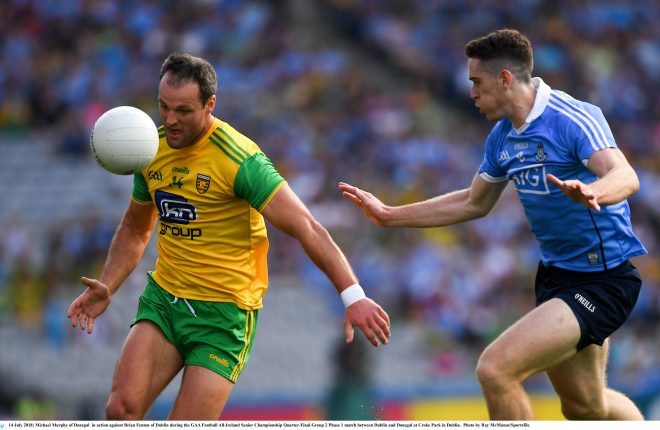 Dublin too strong in Croker.