BY SEÁN P. FEENY
A YOUNG singer/songwriter has begun a new side project to showcase his own music and releasing a new single on May 11, while still performing with the well-known Donegal Rock outfit turbulent Eddy.
Paddy Molloy (22) has been a member of turbulent Eddy for the past two years, but even before joining the Glenties/Ardara band he was writing his own material.
"I have been part of turbulent Eddy for the past two years and have enjoyed writing and recording with them, but I have always been writing away at my own stuff since I was about 16," the Glenties native said.
While turbulent Eddy have always had a very current, American college rock-style sound, Paddy said his own sound differs from that of the band.
He said: "I tend to write different stuff on my own to what I I have written with the band in the past. In a band, you have very mixed influences.
"On your own you can concentrate on one genre you feel more comfortable writing in. In the band, it was sort of Pop/Rock, while I would put myself in the Pop/Singer Songwriter genre."
Paddy chose to release his solo music under a stage name. "Seahorse is a name that came to me one night I was gigging in a pub.
"I was talking to a friend of mine about stage names and the like because I was trying to get away from using my own name Paddy Molloy as it's a bit too Irish," he laughed.
"I glanced at a door with a glass centre and it had a huge picture of a seahorse on it with the initials P.M written under it. A coincidence, but I thought it was suited because I'm big into swimming and the sea, so that's why I went for the name Seahorse."
Although he is only now stepping out under his stage name and a new single (Propane Party), Paddy recorded his first three-track EP in 2009, playing most of the instruments featured on the songs himself, not bad for a young musician at the age of 18. He said: "I play a good few instruments myself, but on the single Propane Party I recruited Pauric McHugh, a friend of mine from Inver, to put down the drums and percussion on the track. He really added the extra push and groove on the track that I feel it needed.
"He also co-wrote the song with me. Everything else is performed by myself though – Guitar, Bass, Keys and Vocals – it saves on paying musicians," he laughed.
Paddy and turbulent Eddy are a very successful live covers band who tour all over the country, which takes up a lot of time and is hard work. He said: "I find it is extremely difficult to balance the original and cover music, as the cover music is my bread and butter, and I depend on it for my living.
"While the original scene offers little or no money, and most of the time you are compromised by having to sacrifice a paid cover gig, for a free original gig, there is no better feeling than playing your own material out to a crowd.
"I am in the process of booking a couple of gigs in the area to launch the new single, but I have already been confirmed as the support act for Dublin-based boy band Taken who are appearing in the Central Hotel, Donegal town on May 4. More gigs will follow."
Paddy Seahorse Molloy's new single Propane Party will be release on May 11 and will be available for digital download only on iTunes, Amazon, Spotify.
Posted: 4:30 pm May 2, 2013
All-Ireland success at Junior level in 2003 and Intermediate, 2010, have both been landed in Aoife McDonnell's time in...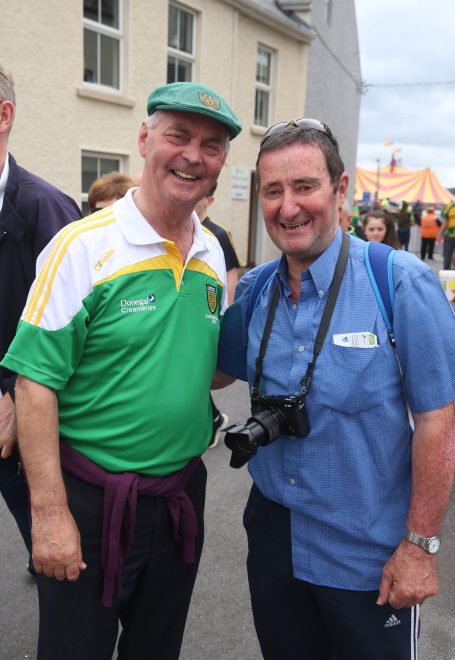 The Glenties native has captured images from thousands of games for local and national publications, including the Donegal News,...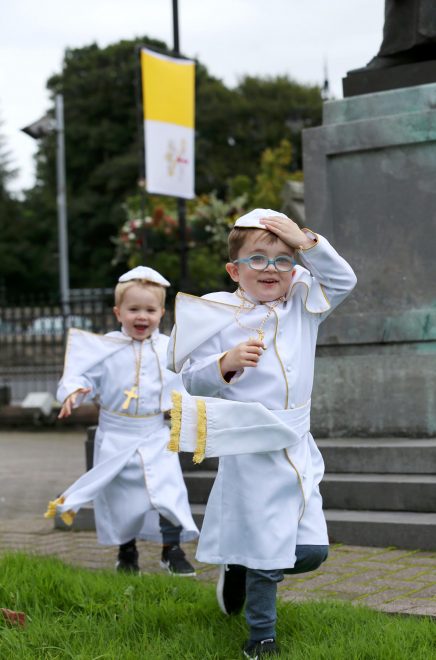 Thousands of people from across the Raphoe Diocese planning to travel for the 'Festival of Families' in Croke Park...