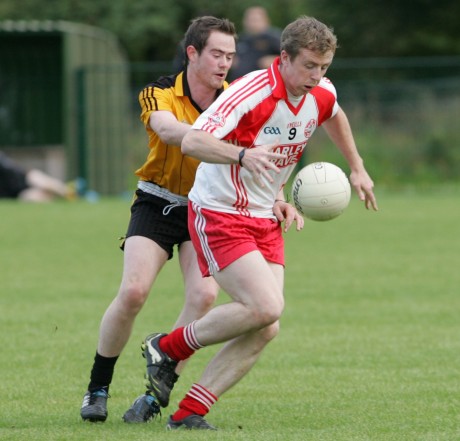 WHEN his team makes the short journey across the parish divide into Glenswilly for this evening's Division 2 encounter at Pairc Naomh Columba (throw-in 8pm), Glenfin manager Francie Martin will be keeping in touch from the rather more exotic climbs of Dubai.
Martin is credited with the man as having begun Glenswilly's climb up the rungs of the Donegal football ladder. He had returned to his native Glenfin by the time Dr Maguire went there for the first time in 2011. In 2007, Glenswilly had reached the final, but lost to their neighbours on the other end of the parish, St Eunan's.
It was a time when Glenswilly just wasn't ready for glory, but Martin's time in Glenswilly is fondly remembered. It was he, after all, who had introduced Michael Murphy to senior football and who had alerted Brian McIver to the workings of a young St Eunan's College student he believed to have been destined for the top.
Such has been the sea change in the managerial posts of Donegal football of late that Martin is now one of the longest serving managers in the club scene, with this being his fifth year back home in Glenfin.
The An Gaeltacht Lár club survived relegation by the skins of their teeth in 2011 when they had to rely on a play-off win over Naomh Columba. Their lowly finish that year meant that they had to seek a reprieve to gain admittance to the 2012 Senior Championship, which they got at a county committee meeting early last year.
Having retained Division 2 status last term, their 2013 began on worrying notes when two defeats on the spin looked to spell trouble. The return of a couple of key men steadied the ship again and while defeated against Dungloe last weekend, they remain in a healthy position, albeit in a dog-eat-dog division that has eight teams separated by a wafer-thin, four-point margin.
"We started poorly, very poorly action, but we didn't have our team out and thankfully we managed to turn it around," Martin says.
Frank McGlynn is off this week as he is in Johnstown House with the Donegal squad, while injuries are set to rule out Gareth Martin (calf) and Malachy Martin (hamstring) and Ciaran Moy has the small matter of his wedding this weekend.
Among the big bright sparks around Pairc Taobhoige has been the return to form of Gerard Ward. Now finally free of the burden of troublesome injury, a player whose promise has been unfulfilled since winning an Ulster MFC with Donegal in 2006 due to a spate of ailments that have kept him sidelined.
"Gerard is now playing some of the best football of his career," Martin says of a player who struck 1-6 last weekend.
"He's playing really well now. Hopefully he stays injury free. He's scoring well and especially in Ciaran's (Moy) absence, we'd depend on him for scores.
"It's the first time in three years or more that he's had a clean run at it. When I started back with Glenfin in 2009, Gerard was going very well, but he picked up a groin injury and it's only now that we're seeing him motor again.
"He had trouble with both groins, but he can be a big player for us if he stays injury free now."
Emigration has tapped its cold, bony finger on Glenfin shoulders in recent years and the club has suffered as a result. The ladies team has lost an All-Star forward in Yvonne McMonagle, while John Harkin isn't long back from a spell away. Paul McCrudden and Seamus McGlynn are among those on foreign climbs these days. Paddy O'Connor, one of their most promising footballers of recent times, is due back for Moy's wedding and the indications are that he could hang around again; something that would be a serious boost for them.
Mark McGinty jnr, another of their bright talents, is in New Zealand, Gary Herron is also 'Down Under' and there appears no hint of their return to Glenfin.
The return of Stephen McDermott to their panel has been another reason for their improvement having missed the early defeats to Naomh Muire and Dungloe.
"Stephen is with the fire brigade in Glenties and they were dealing with the bush fires when we were starting the season," Martin says. " He's back now, which is a real lift for us. He's in for promotion in his job, too, so maybe the pressure would go off him a bit if he got that. He's a massive player for us."
In two weeks' time, Glenfin face into a Senior Championship clash that whets the appetites around Brockagh: a game against the neighbours from Sean MacCumhaills in Ballybofey.
"That's the big one for us," Martin says.
"That's the one we've been aiming at for a while, the local derby. MacCumhaills are going well lately, too, so we know we'll be up against a big game that day. We have MacCumhaills and Four Masters away and we have Ardara at home. It's a tough group, but our aim is to get out of it.
"That's what you need to be aiming for – advancing in the Championship."
They've been semi-finalists on a few occasions and were close to having their ears marked with the 'nearly men' tag for a while.
Their aims for the League are fairly modest; consolidation is the name of the game.
"Division 2 is a very good division to be in," Martin says. "We wouldn't be overly anxious to get out of it. We'd be content to be around mid-table to top. It's always good to get points early on because it takes the pressure off.
"We'll be halfway through the League this weekend. We have eight points now and we'd be happy with that at halfway, but if we could have ten we'd be delighted with that.
"Even without their county men, Glenswilly won't be an easy one, especially in Glenswilly."
No-one perhaps knows that better than he; after all, he helped make them that way.
Posted: 1:00 pm May 17, 2013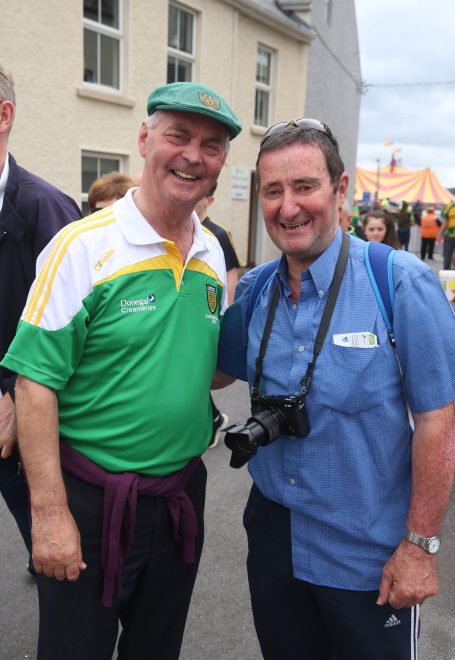 The Glenties native has captured images from thousands of games for local and national publications, including the Donegal News,...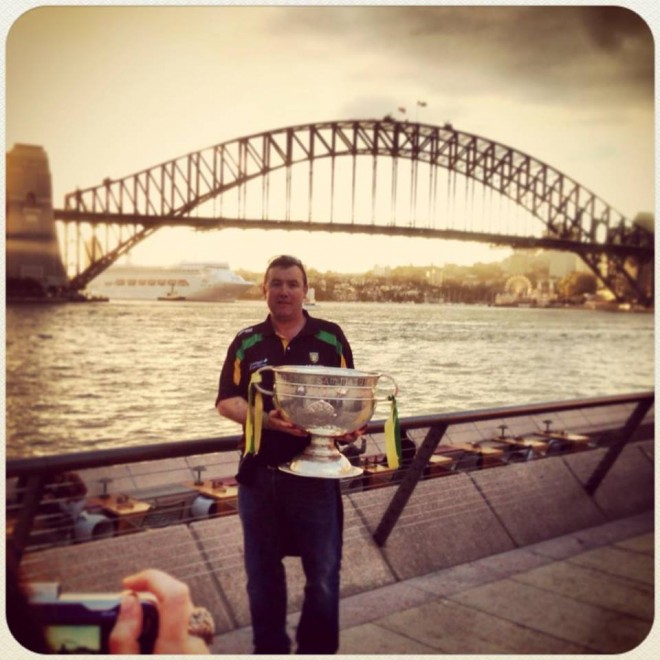 Donegal have been without a Cisteoir since July when St Naul's clubman Cieran Kelly stepped down, and the Executive...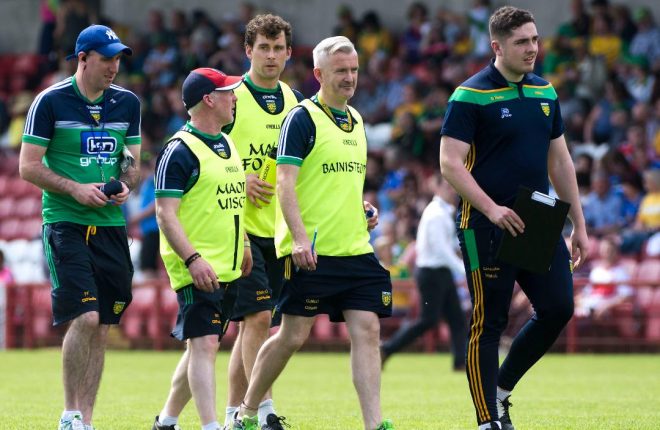 Donegal face Derry at Healy Park