BY SEÁN P. FEENY
TWO Donegal siblings have taken the brave stepping out on their own and setting up their own media business in Galway.
Colm (31) and Ailbhe (30) McMonagle have just started their new business Voxonic, an audio post-production facility based in the Liosbaun Estate in Galway City.
The Falcarragh duo who will work as sound engineer and post-production coordinator, respectively, have vast experience in the media industry having both worked in the field for nearly a decade after graduating from the University of Ulster in Coleraine.
Colm has over eight years experience working at the highest level in audio post-production, while Ailbhe is also no stranger to the industry having worked for both TG4 and RTE, presenting her own shows and working as a Pa and actress in the soap Ros na Run.
Colm said: "I have worked on mainly animation and dubbing work over the past eight years interspersed with a few documentaries and cookery shows."
Shows he has worked are Sesame Street, Harry Potter, Bert and Ernie, Dora The Explorer, My Pet Alien, Back at the Barnyard, Afric, Kitchen Hero and Hands.
Ailbhe has experience on both sides of the camera, having worked as a researcher in RTÉ's Irish department and Eo Teilifs, and production assistant on Ros na Rún.
She has also acted in the hit TG4 soap and participated in programmes such as Aingeal sa Chistin, shabby go chic, Seacht, Aghaidh úr campaign for Tg4, Blaisíní Beatha and Meon na mban. 
With the ever-increasing investment in this industry by the Irish Film Board, the former Pobalscoil Chloich Cheannfhaola students felt that it was an ideal time to use their combined experience to set up an audio post-production business.
Ailbhe said: "Currently the two main audio post houses are Telegael and Abu. They are well established and continue to expand.
"The continued annual upward investment in the industry gives us confidence that Voxonic will be capable of garnering work from both the quality of the studio, hardware and equipment but also from the confidence the client will place in us from our joint experience."
Colm said the studio and equipment has been set up in such a way as to cater for a wide variety of audio work. "We can work on film, advertisements, radio, documentaries and animation and deliver these to the highest standards. 
"As the studio was only just completed last week we have just begun to actively secure work. Audio is the last element in the chain of post production, consequently there is a very limited time period for the work to be done before it goes out for viewing.
"We couldn't assess the studio would have been finished to a high enough standard until it was completed, thankfully we are very happy with the results. We are also waiting on our website to be completed shortly which will allow us to put a face on our operations."
Colm and Ailbhe are both fluent Irish-speakers and having worked closely with TG4 on the increasing development and diversification of the Irish language through the various mediums of film, animation, television and radio they hope to continue with this relationship as they really enjoy showing just how great and current their native tongue can be.
The studio was designed by a team of designers and acousticians at Vicoustic in England and is equipped with the very latest in computer technology and audio-visual equipment including iMacs, Genelec monitors and a range of microphones.
The professionally designed studio and state of the art equipment combined with its ideal location in the Liosbaun Estate should provide Colm and Ailbhe with an excellent foundation on which to build a thriving business.
Posted: 4:14 pm May 10, 2013
This year's Féile na Seanbheairice is on from the 7th June until the 10th June. The festival will include...
    Three young Donegal designers made their way to Galway today for the finals of the Irish Fashion...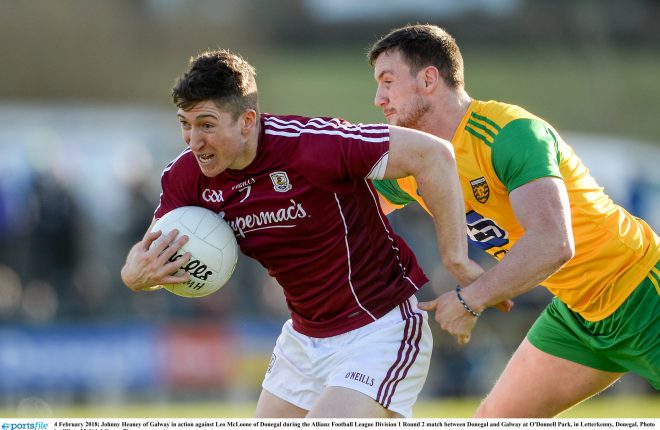 Galway claimed the spoils in Letterkenny.