BY CHRIS MCNULTY
c.mcnulty@donegalnews.com
WHEN Tyrone lost the 2012 Ulster semi-final to Donegal, Mickey Harte identified an area in which his side had fallen almost to the point of self-destruction.
Harte did not have to ponder too long to get to the root of the issue. During a game Donegal won by two points, Tyrone's free taking was erratic and wayward. Players did not have that crisp demeanour of Michael Murphy or Colm McFadden when addressing placed balls.
Seven Tyrone players tried their luck such were their shortcomings.
It has been standard policy for Harte to rotate his goalkeepers, particularly during the National Football League, but it was not uncommon for the number 1 jersey to pass hands in the height of summer.
Both the problematic free-taking and the consistent changing of the guard in goal have been altered significantly by the arrival of Niall Morgan of Edendork onto the Tyrone panel.
He scored 0-18 during the League and is now firmly in possession of the number 1 spot for the Red Hands.
"I've been hugely impressed by him," says the Donegal custodian, Paul Durcan.
"His kicking adds a huge dimension to Tyrone's game. The ones he has been sticking over have been something special and are great to watch.
"He's been making some saves out of the top drawer recently too – he saved a penalty the day we played them."
Indeed, Morgan saved a penalty and scored three points in a niggly game between the counties in March.
"I would count the penalty save as a goal for him and the three he kicked over the bar because those kicks are vital. That was worth 1-3 to us," Mickey Harte said of Morgan's contribution that afternoon.
"Niall's a very good player; he's very good at the job of net-minding and he obviously has a good kick off the ground as well."
Goalkeepers are now being turned to more regularly when it comes to the long-distance frees.
Durcan himself has been known to contribute heavily on the scoreboard for his club, Four Masters, while his understudy with Donegal, Michael Boyle, has proven prolific at club level for Termon.
When Donegal were short a place-kicker in a 2012 League game against Down in Newry, Durcan stepped forth, but without success. He remains a possibility, though, were options elsewhere thin.
"I'll stick to the goalkeeping side of it," Durcan says.
"I hit the frees for the club the odd time, but when you have someone as good as Michael Murphy it's best to let him at it!
"If the option was there and they needed me I'd be happy to do it – but I think we have enough good free takers.
"You have the likes of Niall coming and then you look at (Stephen) Cluxton who has been a huge part of the scoring side of it for years now. It's definitely getting more common.
"In terms of Niall, he is bringing a lot to the table now."
As he sat down to his Christmas dinner, Morgan was preparing for a busy spell with Dungannon Swifts, the Irish League soccer club with whom he was number 1. Before the McKenna Cup, Harte rang and invited him to give it a go with Tyrone.
After playing against Derry in the pre-season competition, Morgan announced that he was quitting Dungannon. An outfield player with his club, Edendork, Morgan has excelled to the point where he has staved off the stiff competition of Pascal McConnell to the extent that John Devine has retired from inter-county football.
"When that chance came I couldn't turn it down," Morgan says.
"My dream was always to play for Tyrone and I thought I'd give it a go.
"It's the biggest decision I've ever made I my life
"I think it's one of the reasons that I am there because of my free-kick taking ability.
"I don't think there is anything between me and 'Packie' (Pascal McConnell) goalkeeping-wise. I'm lucky to have got my chance to take the free kicks and every chance that comes I am more than happy to run up the pitch and have a go."
Gaelic football is a vastly changed world these days. Teams and backroom set-ups now digest in near-forensic detail everything about their opposition. Strengths, weaknesses, opportunities, teams want every little inch to gain.
For a goalkeeper, there is no 'marker' or 'direct opponent', but the studious guardians of the square don't take their duties lightly.
Durcan says: "The way teams are moving around, players end up marking different people all the time, but it's a different sort of focus being a 'keeper. You have to concentrate on perfecting your own game and keeping mistakes to a minimum."
The All-Star goalkeeper still seems a little starry-eyed when he talks of those moments of spell-binding magic that followed that one Sunday in September. Now, he's All-Ireland winning goalkeeper, Paul Durcan.
Jim McGuinness said in the lead-up to the All-Ireland final with Mayo that the event was a life-changing experience.
"It is," Durcan says eight months on.
"Your life changes in a way, but you still have to get up for work on a Monday.
"In some ways it's an amazing experience. The two weeks leading up to the game were just something special. It is life changing, but life goes on too.
"Everyone was happy to get back at it and get some structure back in again. We had a good couple of months, but to get into that place where you know what you're doing every week was what we needed.
"It's been a lot longer of a build up this time. We've had nearly six months to think about it.
"There is and has been a focus there for a while.
"In the last two years we went in to play Tyrone off the back of good Ulster Championship results, but now we're going in off the back of a League campaign in which we went down. It's a different experience, I suppose.
"It's going to be a battle, that's for sure."
Posted: 5:00 pm May 20, 2013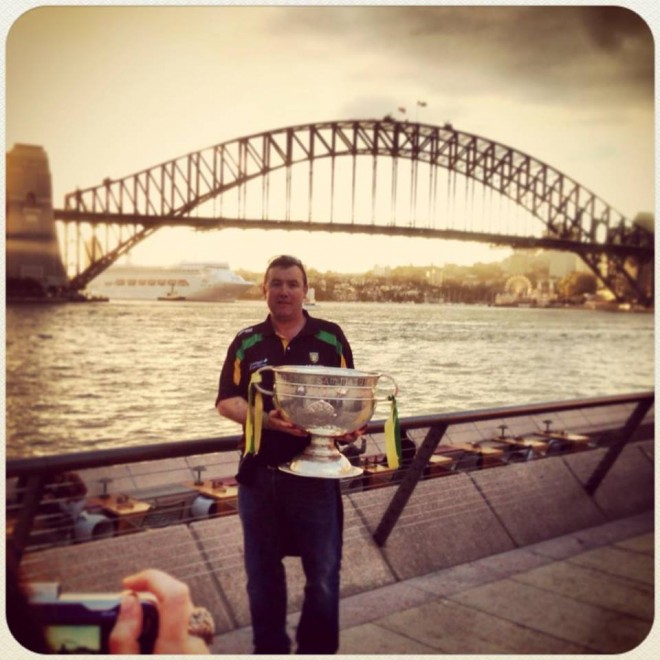 Donegal have been without a Cisteoir since July when St Naul's clubman Cieran Kelly stepped down, and the Executive...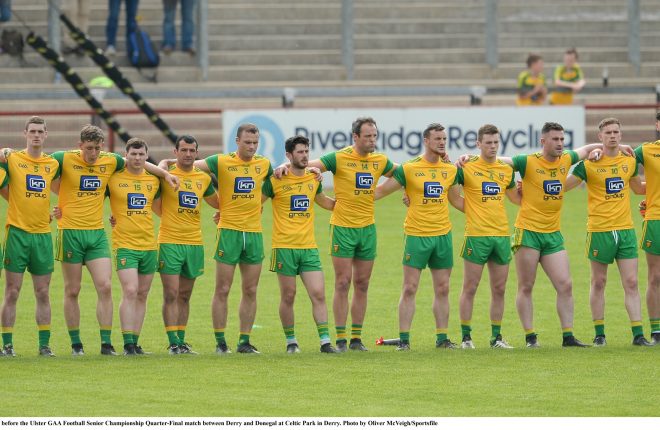 Everywhere I go this week, there is only one thing people want to talk about