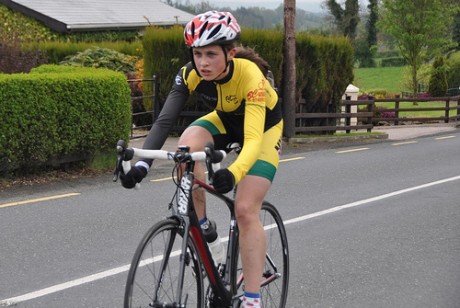 GORTAHORK'S Ciara Doogan has been confirmed as Errigal's first ever Olympian with her nomination to the team to represent Ireland at this summers Youth Olympics in Holland with Christine Russell from the club being chosen as a reserve.
The nomination is a culmination of the hard work and dedication shown by Ciara over the course of the last two years since she took up cycling and many are now tipping her for a very bright future in the sport.
The 2013 European Youth Olympics Festival will take place in Utrecht, Netherlands from 14th to 19th July 2013. There will be two disciplines, a time trial and road race with both taking place on a flat, non-technical 8 kilometre circuit.
Danny Dominates in Emyvale
Errigal's Danny Hunter had a weekend to remember in Emyvale where he won the A3 race. With a field of over 130 riders, Danny took the sprint following the perfect lead out by team-mate Peter McBride.
Despite his extreme effort Peter still managed to finish fifth himself, and his assistance to Danny has meant that the young man from Carrigart will now be automatically upgraded to a Cat A2 rider.
In the youth races Ciara Doogan won the U14 race with a solo breakaway that amounted to over 2 minutes at the end, whilst her younger brother PJ took 4th to ensure that this was fantastic weekend for Errigal.
Rás Donegal
Errigal have a team entered into this weekend's Rás Donegal, which is made up of Peter McBride, Danny Hunter, Mathew McKinley, Kevin Houlian and current Donegal Road Race Champion Cormac Keeney.
Held over three days, the race starts in Ardara on Friday and finishes at the top of Glengesh Pass on Monday. Also riding the Rás for the first time is young Errigal rider Jordan McGinley who has been invited to race with The Belgian Project-David McCall Foundation Composite Team.
Tour Na Gaeltachta
Errigal's very popular Tour Na Gaeltachta is a cycling sportive that is open to all and this year it will take place on Sunday the 9th June 2013 with the sign on in the PCC Falcaragh from 8.30 am with the tour starting at 9.30 am.
Starting from the PCC there are three different distances to choose from as follows…
Route 1 is a leisure route of 32 miles that goes through Falcarragh, Gortahork right and over Bloody Foreland, Derrybeg, Dore left onto main road and back to Falcarragh.
Route 2 is a moderate route of 52 miles that follows the same course as route 1 but then turns right at Dore to go through Anagary onto Dungloe and back to Falcarragh.
Route 3 is for the more seasoned riders with a course that will follow the course of route 2 as far as the Dunlewey Junction before heading out over Errigal and Muckish to finish in Falcarragh.
The sign on fee for all routes is €15 and includes a tea stop at Dore and Bar-B-que when the hard work has been done.
Errigal Youths Compete in Community Games
The final of this year's Community Games took place in Athlone with young Odhran Doogan (U12) and Christine Russell (U15) doing fantastically well by winning their events. Also in Athlone was Shauna McFadden (2nd U14), PJ Doogan (4th U14), Ben Carr (4th U15), Catherine Kelly (5th U12).
Family Relay Fun Event
The Family Relay Cycling event took place on Sunday and proved very popular with eleven teams of five taking part. Each team had a youth under 10, a youth under 14, an under 40, an over forty and a lady with all (except the Under 10) doing one lap of 7 miles of the Dore Circuit.
First team home on the day was made up of Ella McGeever, Dylan, Eileen and Pat Traynor with Peter McBride in the anchor role.
Club runs
Errigal CC club run this week will be 10am on Saturday from Anagary car park, the Sunday Club run this week will start from the car park in Ardara at 10.30 am when the group will go together to watch the finish of the Rás Donegal on Glengesh. Club members are asked to wear the club kit in support of our team in the event.
Posted: 1:46 pm May 30, 2013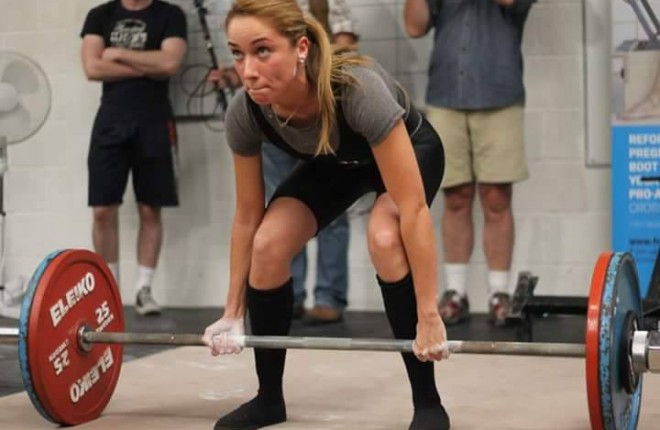 Emma Ryan speaks to Maria McShane and Ciara Doogan.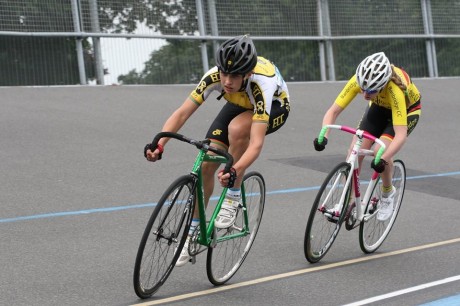 A number of Errigal's youths travelled to Dublin at the weekend to take part in the National Youth Track...