BY CHRIS MCNULTY
c.mcnulty@donegalnews.com
AUSTEJA Auciute is very matter of fact when it comes to her aspirations for her future in boxing.
The Finn Valley ABC's golden girl won her sixth Irish title recently – and heads for the capital this weekend to begin her bid for a seventh in the National Under 18 Championships.
Auciute's is a star clearly on the rise. Under Conor Quigley's demanding and yet rewarding coaching at the Finn Valley Centre, Auciute has become a real prospect.
Her record speaks for itself: Six Irish titles in six years, not to mention a bronze medal at the inaugural Women's World Youth and Junior Championships in Turkey two years ago.,
Boxing at 64kgs, Auciute doesn't flinch when she says that she'd love, in years to come, to get a crack at Katie Taylor's crown. This week, Auciute enters the Under 18 Championships for the first time and it won't be too long before she's ready to make her mark in senior boxing.
Olympic Gold medalist Taylor turns 27 at the beginning of next month. By the time Auciute is set for the stage, Taylor's days are almost certain to be numbered.
How dearly the 17-year old St Columba's College, Stranorlar student would love to be the woman to deliver that knockout.
"I don't really look up to her,"she says though there is still the clear respect boxers convey to each other.
"I just want to be Austeja. That's it.
"If I had to beat her, then I'd give that a go, for sure.
"If I go into seniors and she's still around then I'd be in the same weight as her. I'd be looking to beat her if I got that far. It'll take a couple of years and a lot more experience before I can get to that level though."
Auciute collected that sixth Irish title when she defeated Cheyanne O'Neill from Athlone in the 63kgs final at the National Stadium. Auciute held sway in a cracking final bout with O'Neill, whom she had defeated in last year's semi-final at the National Girls Finals.
"That was the hardest that I've won," she says.
"The final was the toughest that I've had in the six years. It was the most important, too. I knew that before I went up and I was well tuned in for it. I knew what I had to do – and did it.
"I fought her in the semi-final last year and the year before I fought her in the final. She is improving all the time and it's getting harder. She keeps raising the bar and I have to keep going up the levels too."
From Piktupenai in Lithuania, Auciute has already sampled the world stage. In May 2011, she won a bronze medal in Antalya, Turkey at the Women's World Youth and Junior Championship. She was beaten in a semi-final by Agnes Alexiusson of Sweden 16-3 after having beaten Indian Marthamma Sattivada 14-8 in her opening bout.
She says: "The training for that was very tough and trying to make the weight all the time too was a different experience. It was a great time though."
Like the rest of the boxers at the Finn Valley ABC, she looks up to Jason Quigley, the star turn of Donegal boxing these days.
She says: "Jason is a great influence on people at the club – and he's someone everyone there really looks up to."
And, of course, there is the influence of Conor Quigley, the ever-present in the corner, the ever-present coach, the ever-present voice that's driving the success.
"Conor does all the coaching. He's fantastic. He's in with the Irish senior coaches and he'll have learned so much from that. He's done an awful lot for all of us around the club and getting us prepared for these tournaments."
"The club are a great support. They're behind you all the time; up in Dublin all the time no matter when it is. They're very supportive and anything you need they'll make sure you're looked after.
"It makes it easier to train when you know there are so many behind you and doing their best for you."
Fights for a boxer of her calibre aren't easy come by outside of tournament contests. For the recent club tournament the club arranged for Saidhbh Greene to oppose her to allow her headline the night.
"I have to basically go to All-Irelands to get fights all the time," she says.
"There are no fights locally."
She's already won one Irish title in 2013, after winning two in 2012, one in 2011 and two in 2010. She heads for Dublin now to compete in the National Under 18 Championships.
Focussed and prepared to the max, Auciute knows where she's aiming this weekend.
"Gold, definitely," she says.
"These ones will be a year older than me. It's my first time competing in these Championships. I was too young before.
"Hopefully I'll get into the seniors next year if things go well between now and then. It'd be great if myself and Jason could be in the senior championships in the same year."
Posted: 5:00 pm May 17, 2013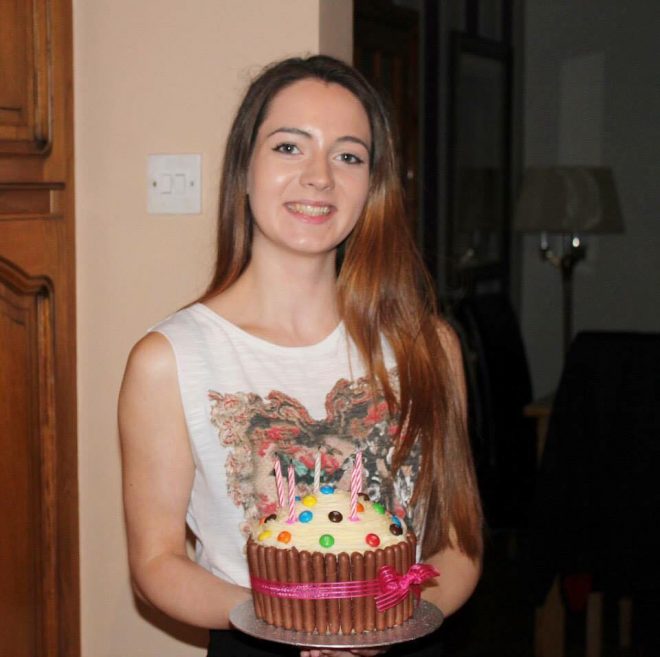 The event starts at 2pm at the shopping centre car park beside McElhinney's in Ballybofey.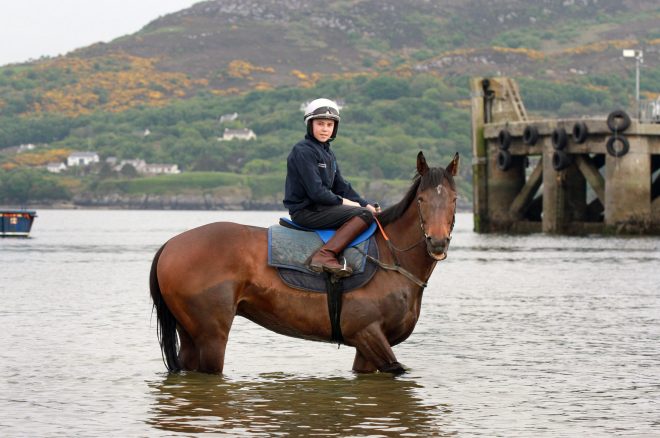 The 15-year-old Errigal College third year student landed five winners on what was the opening day of the North...