BY SEÁN P. FEENY
THERE were emotional scenes at Dublin Airport's Terminal 2 yesterday morning as Mount Everest Conqueror Jason Black was greeted by his wife Sharon and their children.
After two months away and having reached the summit of the highest mountain in the world the well-known Letterkenny businessman landed in Dublin at 7am.
It took him four days to make his way back from Everest, via China, Tibet and Nepal and speaking to the Donegal News yesterday, Jason was understandably very emotional.
"It's a long time to be away from you family and you don't really know what's going on at home as I had to completely remove yourself and concentrate on the large task at hand."
Jason said there was a real sense of relief as he embraced his wife and children at the airport. "Everest is extremely dangerous and something you have to take extremely seriously as you focus on the mountain and the summit," he said.
The popular Letterkenny man said he had a lot of time to reflect on his time on Everest during the four days he travelled home.
"I think it gave me a chance to realise the significance of what I had done after a lifetime of hard work to fulfil one of my biggest dreams and reach the hallowed ground, the summit, where men like Hillary and Mallory stood before me.
"I was an extremely proud Donegal man on that Sunday morning, being able to fly my county's colours on the highest mountain in the world, but I think it will take me some time to digest what I went through emotionally and physically," said Jason.
Jason said it was a real emotional rollercoaster as also had to face the harsh reality of how dangerous Everest can be, when he saw the body of an experienced young sherpa he had got to know, who tragically lost his life.
"I must have seen about 15 or 16 bodies of young, fit men who had lost their lives during the summit challenge, and it's a reminder of where you are, it's a ruthless place, but you have to removed yourself from all of that for your own safety."
This evening a large crowd is expected to welcome Jason home at the Market Square in Letterkenny at 7pm. "I am really excited to get home to Donegal.
"I have always been very proud to be from Donegal and I want to dedicate my summit to the youth of my home county.
"We all have our own Everest, whether it's depression or the current economy, and I hope that this shows that there is no challenge that can't be overcome and I hope it can be an inspiration to people," he said.
SEE TODAY"S DONEGAL NEWS FOR PICTURES OF JASON ON TOP OF THE WORLD
Posted: 2:30 am May 27, 2013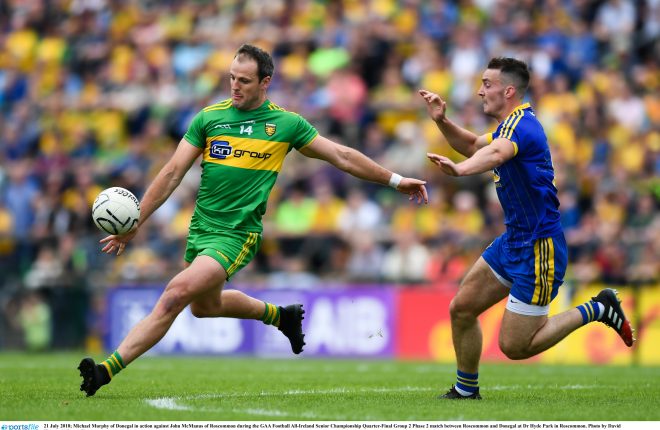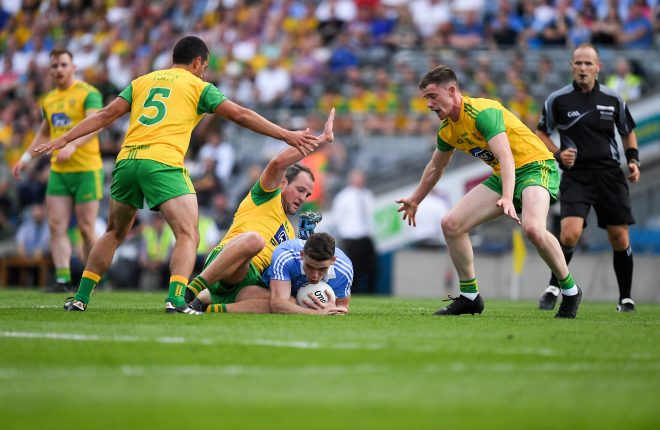 There were high hopes ahead of the first weekend of the Super 8s, but unfortunately the football didn't live...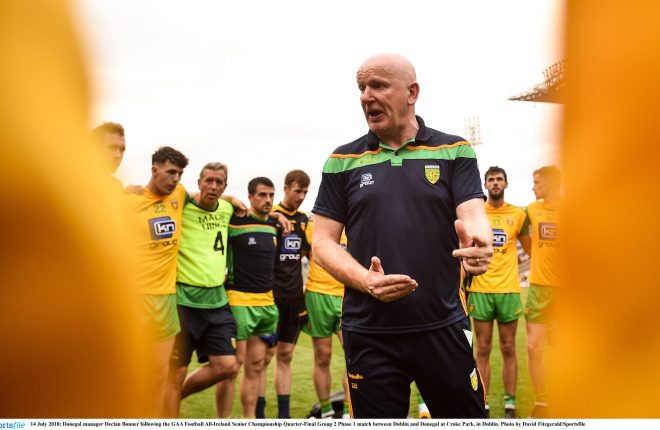 Donegal face Roscommon in Dr Hyde Park on Saturday at 5pm.