A LOVE of all things aeronautical has enabled Donegal student Annie Coyle to win the prestigious 2013 Doodle 4 Google competition scooping a fantastic €10,000 technology grant from Google for her school.
15-year-old Letterkenny native Annie's doodle will be seen by millions of users when it appears on the Google Ireland homepage tomorrow, April 16.
Annie, who is a pupil at St. Bernadette's Special School in Letterkenny, was named the overall winner of the fifth annual Doodle 4 Google competition at a special prize-giving ceremony in Google's EMEA headquarters in Dublin today.
Kevin Laughlin, an official Google doodler, travelled from Google's offices in Mountain View to present Annie with her prizes which includes a Chromebook and a €5,000 scholarship towards her further studies. Annie's school, St. Bernadette's Special School, will also receive a €10,000 technology grant from Google.
The theme of this year's competition was 'My invention…'. Annie's doodle was inspired by airplanes, her favourite invention. She used her creativity to turn the Google logo into a jumbo jet.
Kevin Laughlin said: "We run Doodle 4 Google competitions in many countries around the world but the Irish Doodle 4 Google is one of the most hotly contested competitions every year. It was difficult to pick the overall winner but in the end I found Annie's simplicity and restraint delightful and compelling. I can't wait to see it on the Google Ireland homepage tomorrow!"
John Herlihy, head of Google in Ireland said, "Creativity is the driving force of everything we do at Google which is why I enjoy the Doodle 4 Google competition so much. This year's theme "My Invention.." really highlighted the potential that Irish children have to drive innovation in Ireland in the coming years. Winning is a fantastic achievement for Annie and we are delighted to help her further her studies with a €5,000 scholarship towards her education."
Posted: 4:40 pm April 15, 2013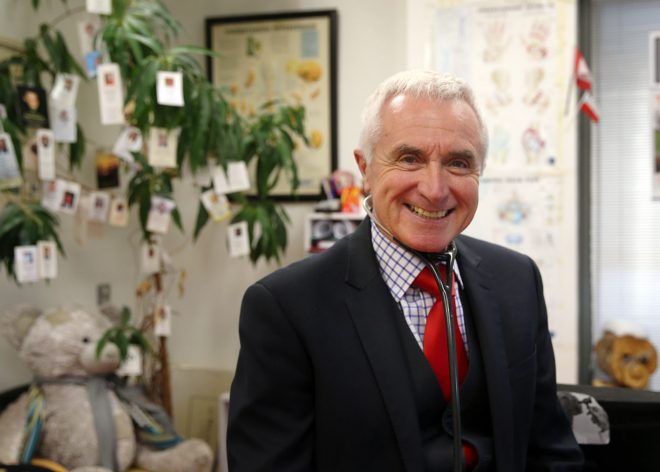 Letterkenny based GP Dr James McDaid said that an 'awful' lot of people across Donegal were using benzodiazepines.