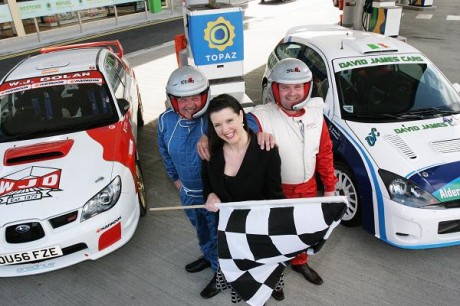 BY CHRIS MCNULTY
THERE are no fears for the future of the Donegal International Rally, despite the title sponsors of the event, Topaz Energy, confirming last week that they would not be renewing their deal after the 2013 running of the rally.
Topaz has been sponsoring the event since 2008, but a six-year association will cease following this year's event.
However, Damien Crawford, the Chairman of the Donegal Motor Club, says that there are no concerns within his group regarding the future staging of an event that is worth up to €25million annually to the Donegal economy.
"There is no question in my mind about the future of the Donegal International Rally, no doubts and no worries," Mr Crawford told the Donegal News.
It was confirmed on Thursday that Topaz's deal, which is believed to have been worth around €600,000 over the six-year term, would be discontinued.
Topaz will not be insisting on having their brand on the 2013 Donegal International Rally, while Mr Crawford has targeted sourcing a new sponsor by the end of this calendar year.
"What this might do is put a spark in peoples' minds and make them just say to themselves 'we better keep an eye on this'," Mr Crawford said.
"If people are wondering 'what if there was no Donegal International Rally' then it might just concentrate minds in the right direction.
"We are always trying to engineer longer-term sponsorship deals to ensure stability. We have plenty of people who would be interested in doing something for a year, but we like to do a long-term plan for this event."
The Donegal International Rally, first run in 1972, has grown to become the biggest event on the Irish Tarmac Rally calendar. It is now the only three-day rally in the country and is Donegal's biggest sporting event, attracting around 50,000 spectators per annum.
Posted: 12:00 pm April 1, 2013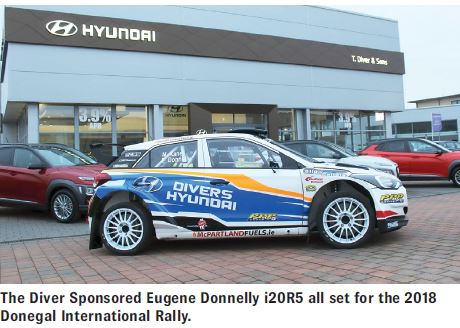 (FRI 8TH. – SAT. 16TH. JUNE) With the National Hyundai Open Weekend clashing with the Donegal International Rally ,...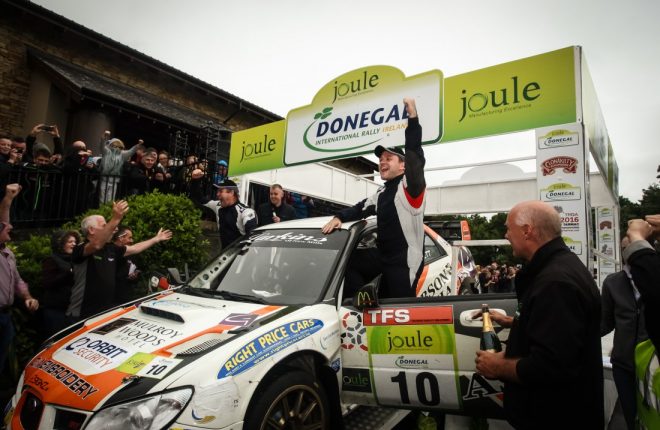 Kelly and Barrett will be number 1 on the roads this weekend