NEXT week a well-known North West Donegal businesswoman celebrates 20 years
in the health and beauty industry with a special treatment taster at her Gaoth Dobhair based clinic.
The Genesis Skin Care and Laser Clinic has been located in Dore since autumn 2009 but for proprietor Mary Ferry it all began in her native Falcarragh in 1993. Her dream was always to work in the Beauty Industry and while her friends at school were applying for colleges to attend after the leaving Cert Mary was looking at Beauty Therapy Colleges but unfortunately all the colleges in the country were privately run and cost a lot of money so her dream had to be put on hold for a few years.
Mary went to London after her leaving cert where she worked as a secretary and studied at Pitmans College where she then would return to pursue her dream and attend Galligan's Beauty Therapy College in Dublin. "It was actually very tough when I first opened the salon, one of the first, people thought I was crazy opening what would have been one of the first salons in the area at that time, one relation even said to me 'I give you three months'." she laughed.
But four years later, the determined young businesswoman had built a successful business and opened a second clinic in Bunbeg where she then ran the two clinics until 2009.
During that time one of the highlights for Mary was when she won the five-star salon award from the Irish Beauty Professionals Association (IBPA) in 2005.
Mary subsequently joined the IBPA as a committee member, running Beauty Shows, Awards and judging salons and therapists all over the country and also had the opportunity in judging for Image Magazine Awards.
Over the years Mary has trained her staff to a very high standard and a lot of them have moved on to be very successful and opened their own businesses. This gave Mary the idea of opening a Beauty Therapy School where she could pass on the knowledge and experiences to others. In 2005 she received her teacher training Diploma in Galway and in 2006 Mary converted her old Falcarragh salon into a college, where she began teaching 16 FÁS students a year for the ITEC and FETAC diplomas in beauty therapy.
In October 2009 Mary brought everything under one roof at the new Genesis Skin Care and Laser Clinic, Coláiste Traenála Dobhar and Hair Studio building at Dore Crossroads.
"Having everything in the one building has made things so much easier
for me and I can relax and have more control over everything."
Mary then introduced various Specialised Clinics to the premises where she has experts holding different clinics including Cosmetic Clinic with Doctor Mark Hamilton, Reflexology with Patricia Swann, Acupuncture with Patricia Sweeney and Robert Johnston of Mirror Image from Omagh.
"Having these services available in the community is great for the area so we don't have to travel in search of them."
As well as the College and Clinic, a fully-equipped Hair Studio was built at the time, and Mary opened its doors to the public in December 2012, employing two Hair Stylists.From starting out on her own, Mary has now built her team to eight
members of staff. Mary said: "Since we moved to our new premises here in Dore things have got a lot busier, especially now that we have opened the Hair Studio and are catering for a lot of weddings, providing hair and beauty treatments all under the one roof."
In the last number of years two of the biggest additions to the services provided at the clinic have been the laser fungal and laser skin-tightening treatments, which are both exclusive to Genesis in Ireland and have even attracted customers from all over and abroad.
Mary said: "People are coming from all over the country for the laser fungal treatment, I am even getting a lot of customers from the UK. As it's £600 for the treatment over there, they fly into Northern Ireland and then come and get the same treatment for €150."
This is an area that Mary and her staff will be training in a lot more to provide even more advanced laser treatment. "My aim is to do a lot more advanced medical laser treatments with Dr Tony Campo, an expert in this field. We have trained with him in London, but hope to take up an invitation from him to travel to his clinic near San Francisco, California in the near future."
In two decades Mary and her team have built up a very loyal customer base and she has over 7,000 names on her data base, many of whom have been with her from the beginning. "I am so grateful to our customers, especially those who have been with us from day one."
To celebrate her 20th anniversary as a businesswoman, Mary and her team are holding a treatment taster day, all day on Thursday 11th April. "It's an opportunity for people to come in and try treatments they have never received before and as a thank you to our customers we will also be giving away a L'Oreal hair products and a Bare
Minerals make up in appreciation of their loyalty."
So why not call and make your appointment for next Thursday at Genesis Skin Care and Laser Clinic or Genesis Hair Studio and meet Mary and her very friendly team who will take care of all your needs and check out the excellent services and treatments on offer. Contact the clinic on Tel 07495 32575 and the Hair Studio on 0749532576.
Posted: 2:30 pm April 6, 2013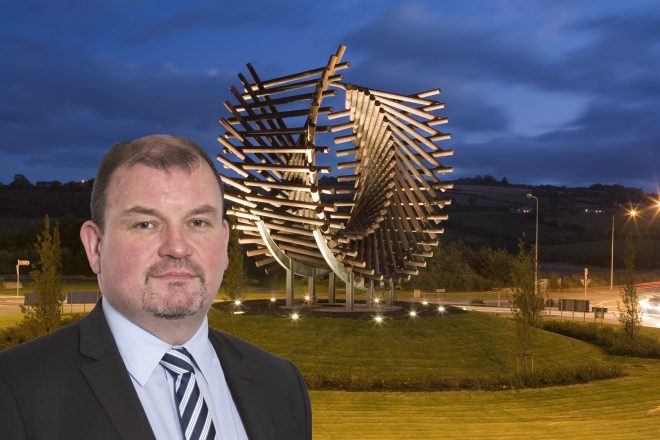 The figures, released to Councillor Ciaran Brogan this week, show an increase of 13.3% on the previous year.
The HSE wishes to announce that new Primary Care Centres at Donegal Town and Dunfanaghy are being progressed...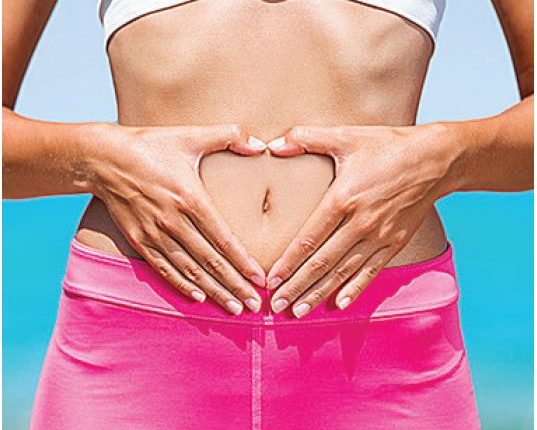 WE all know looking after ourselves can be hard – we live busy lives. Yet to keep up that...